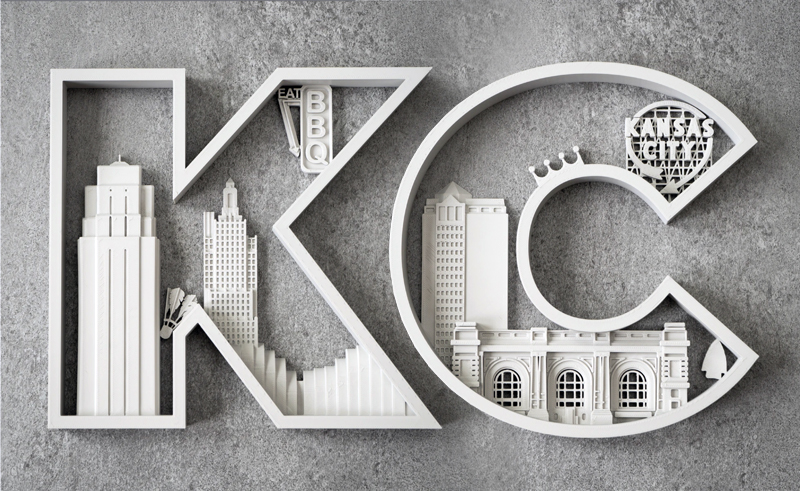 How can you tell that someone is from Kansas City? Just look at their chest or head. Kansas Citians rival New Yorkers in city pride, and the plethora of city-branded apparel options proves it. Now, all you ardent KC lovers can represent in the office with famous landmarks displayed within the city's initials themselves. 
The set available at Westside Storey in the Crossroads is from 3D printing company Gcoded3D. Inside the two letters, there are famous landmarks printed in relief—you'll spot Union Station, the KCP&L building, the Western Auto sign, and more. The bold printed art pieces stand up to seven inches tall and make a statement on any desk or in the boardroom. 
The KC 3D Landmark Letters are meant to be hung on the wall, but additional stands are available for desktop display. Get yours for $58 at Westside Storey at 1701 Summit Street or online at thewestsidestorey.com.