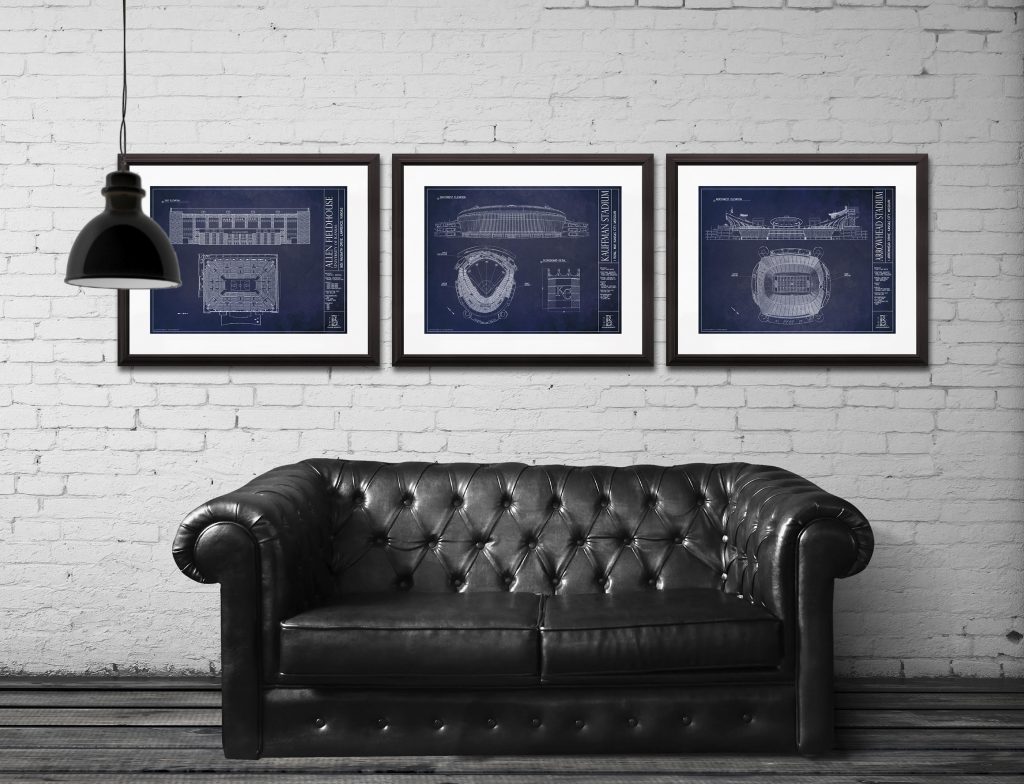 Hey, sports fanatics! Are you looking for unique gift ideas for your upcoming holiday round up? Color us fans of Ballpark Blueprints's original handcrafted architectural art of more than 140 iconic stadiums, arenas and ballparks across the country, including Kauffman Stadium, Arrowhead Stadium, and Allen Fieldhouse locally.
"The idea for Ballpark Blueprints came about while we were looking for a blueprint-style print of Fenway Park, and realized there was nothing commercially available," said Thomas Young, owner/art director of Ballpark Blueprints. "My co-founder and I were huge baseball fans and loved the aesthetic of blueprints. We found similar prints for the Golden Gate Bridge and Empire State Building, but no sporting venues. So, in 2002, we decided to create original ballpark art ourselves and the line has since grown to stadiums, arenas, ballparks and golf courses."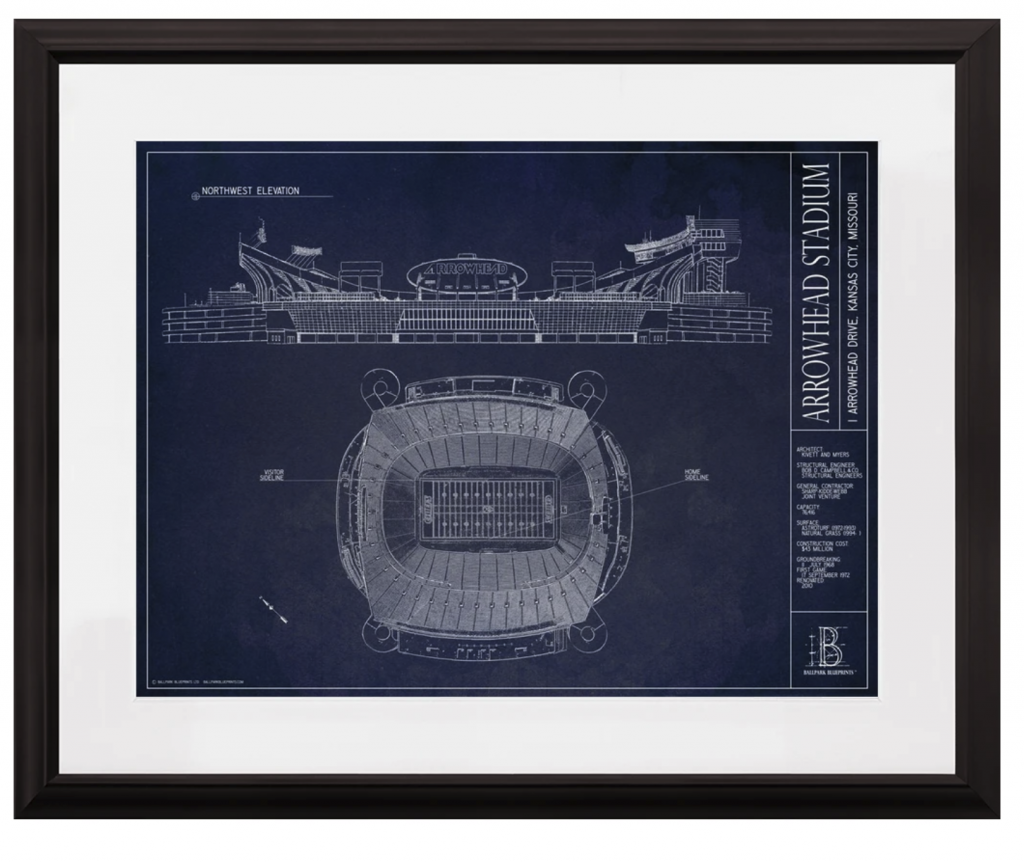 Given that we're all missing out on in-person sports this year, Ballpark Blueprints offer a sophisticated (and classic) way for sports fans to reminisce and display their love of the game with a variety of gift ideas at every price point: from high-end framed, canvas, and metal art ($80-$195), museum-quality unframed art prints ($60), and wall murals ($150), to golf headcovers ($85), fleece stadium blankets ($70), t-shirts and hoodies ($32-$42), ceramic mugs and metal travel mugs ($23-$40), among others.