Sponsored content:
The holidays are time for tradition and no other shop exemplifies that like the iconic Halls Kansas City. For well over a century, they've been the metro's premier shopping destination. This December, as always, style experts are busy gearing up for the season and have taken personalized, customer service to a whole new level, says Kelly Cole, president.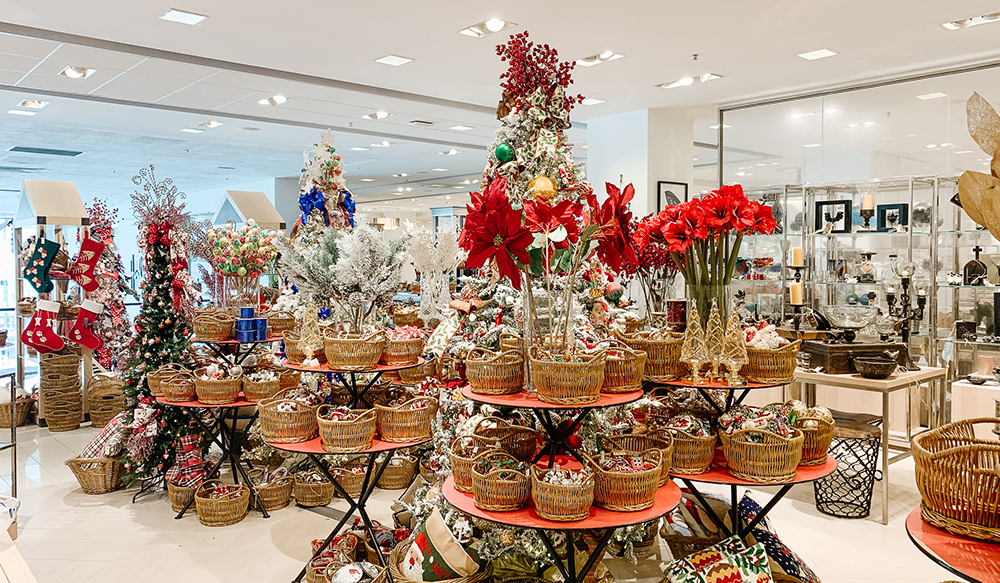 The legendary retailer—famous for their exclusive, luxe product lines—has found continued success with their private shopping experience. "It's a longtime complimentary service we've always offered," says Cole. "With the pandemic, we have limited store hours, but we're happy to have guests come in before the store opens or after it's closed. You can come directly into one of our comfortable, fitting rooms and your style expert will have an assortment of what you might be looking for. It's a lovely, private shopping experience."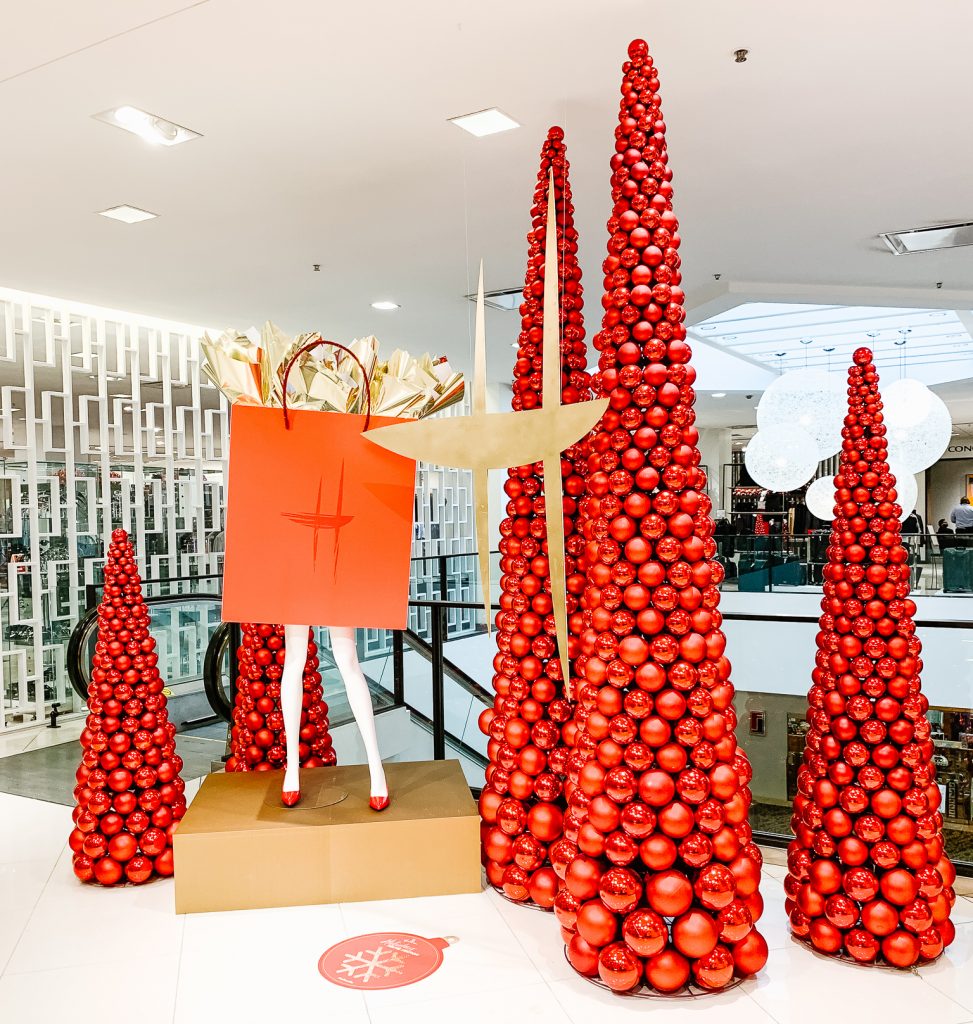 For many people, Halls has become a must-visit destination to appreciate their famed, inspiring Christmas décor. "We can't forget that Halls is famous for our Christmas trees," says Cole. "This year we have eight trees—each with its own theme. Every year our buyers go to Poland where we work with local craftsman to create mouth-blown ornaments with intricate and exquisite designs made exclusively for Halls. It's tradition to come see the trees—and buy an ornament. In fact, there have been several times we've sold an entire decorated tree to a customer." (Keep an eye out for their festive, eye-catching selfie stations too. "You simply have to see them for yourself," Cole comments.)
This year the Halls team is working hard to ensure your stylish shopping experience could not be easier. "If you simply want to call, text, or email your style expert, we can have any gift wrapped up and available at curbside pickup. It's not only convenient, but saves you time," he says. "We've always be known for being a store that people love to receive a gift from. When they see that Halls box and bow, they know the gift-giver put time and thought into finding something perfect."
Cole and crew have handpicked five featured items from each department that can only be found at Halls. "All exclusive brands you won't find anywhere else," he says. "That's what we're known for."
Beauty
Creed Aventus fragrance, $435
"Looking for a gift that says strength, power, and success? Enter Creed Aventus. This iconic fragrance has been celebrated since its creation in 2010 by sixth-generation master perfumer Olivier Creed. And to honor its anniversary, the legendary house is releasing a limited-edition bottle design. Each spritz carries fruity and rich notes of bergamot, blackcurrant leaves and jasmine. Give this to the bold, spirited and confident individual in your life." — Terry B.

Handbags
Salvatore Ferragamo, Quilted Gancini Handbag, $2,300
"Elegant sophisticates and trendsetters alike love a quilted bag, and this Ferragamo version is sure to impress. Designed with a refined blend of classic lines, this handbag is detailed with all-over stitching to show off the famous Gancini pattern. Store your essentials inside the spacious, leather-lined interior, complete with organizational pockets. Drape over your shoulder while running around town or wear cross-body while walking among the Plaza lights." — Janet F.

Accessories
Gucci belt for men and women, $350 – $495
(Women's Gucci Thin Double G Buckle Belt/Unisex Gucci Supreme Belt)
"How about a little Gucci under the tree? This accessory is guaranteed to be a holiday favorite, no matter whom you gift it to. The double-G hardware, recognized and adored by all, pairs beautifully with a variety of leather shades. Wear it with jeans or wrap it around a dress for an instantly elevated look. We suggest you give this one early, so the lucky recipient can wear it to any socially distant festivities on their agenda." — Lawrence C.

Women's
"The puffer has always toed the line between style and comfort, and this take is a symphonic blend. A stylish twist on the traditional look, this timeless coat has a popcorn knit top and down body, providing a flattering fit throughout. Each Herno piece is handmade in Italy with ethics and sustainability in mind, so you can feel good about gifting this trusty staple. Dressed up or down, it's great for transitioning from the office to yoga and dinner after." — Joyce S.

Men's
Men's Moncler Maglione Tricot Cardigan, $1,020
"This is no ordinary sweater. This is the sweater. The go-to cardigan that will make any chilly-day outfit complete. 100% wool, Italian made, and with the Moncler name, you know it brings the warmth. Featuring a rib knit, patch pocket and nylon trim, this is a holiday sweater without an ounce of tacky in sight. A perfect gift for the person who's building their wardrobe, or already has an established uniform." — Mark P.
Follow Halls at:
https://www.facebook.com/HallsKC/
https://www.instagram.com/hallskc/
Or join Halls' email list at https://www.halls.com/