Sponsored content:

Talk about hidden gems! Diamond Banc's Kansas City Director, Sicily Von Overfelt, has been unusually busy since the pandemic started. "I attribute it to people having more time at home to sort through their unworn jewelry items," she says. "On top of that, we've seen more people utilize our services in the past year due to the need for financial assistance in these unprecedented times."
Established in 2007, Diamond Banc opened their upscale venture as a way to help valued clientele sell high-end jewelry and watches. Along the way, the company became one of the nation's best jewelry equity-loan providers—typically allocating the highest loan amounts, lowest cost of funds, and unmatched repayment options. Originally launched as a small operation in Columbia, Missouri, they opened a Kansas City location in 2016 and have since expanded to multiple cities—from Nashville to Boca Raton and beyond.
What sets Diamond Banc apart is their dedication to providing first-class customer service. Well, that and that the company has staked its reputation on employing some of the leading jewelry experts in the nation. "We value privacy and confidentiality," says Overfelt. "Diamond Banc has a large network of dealers, retail partners and industry connections. Say someone brings in an estate piece from the early 1900s. We have a specialist on staff that can ensure the client is getting the maximum amount they deserve. Think customer-focused, prompt, and streamlined service."
It's that detailed personalized attention that keeps customers happy. "I really enjoy helping people and giving them the experience they deserve," says Overfelt. "When a woman comes in with a diamond ring, there may be some emotional attachment to it. We're here to give them valued insight that is important in their decision-making process."
As Diamond Banc's name grew, one veteran local jeweler took notice. "We've become a trusted partner of Tivol. They are phenomenal to work with," says Overfelt. The collaboration with the legendary jeweler has become a win-win for everyone involved—including new customers.
Thinking of selling your fine jewelry? Overfelt says Diamond Banc is here to help, and there are five trade secrets you need to know: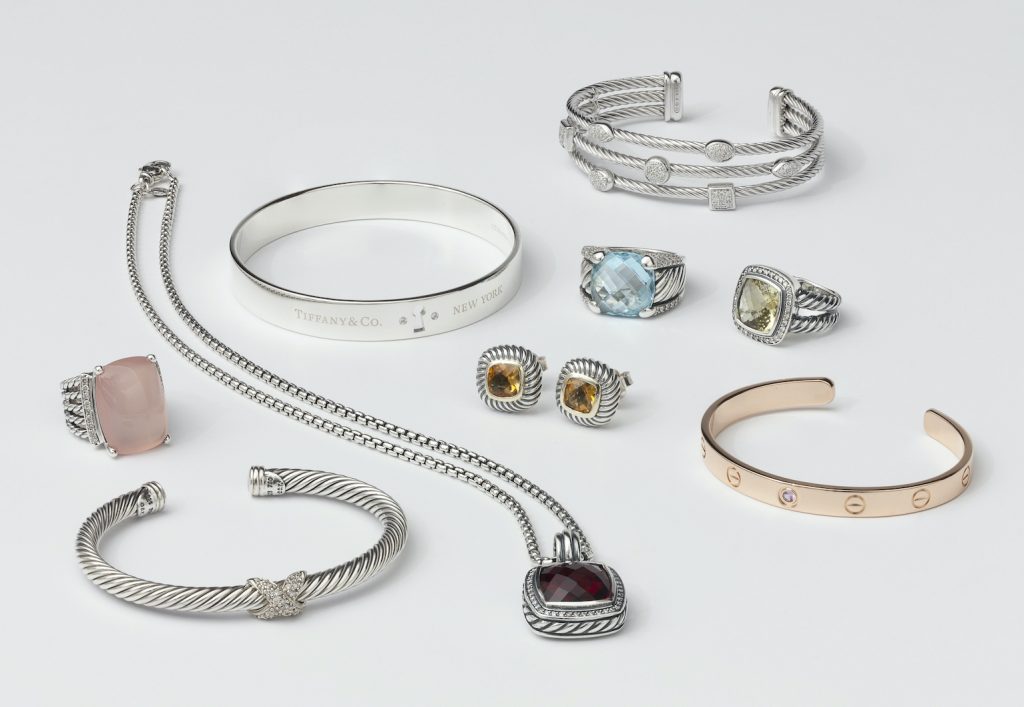 5) Your Time Is Money.
"We're incredibly flexible. We can meet at our private office or either Tivol locations, where you can safely drop off curbside for a fully insured, 24-hour evaluation. Even better? We offer immediate payment—versus trying to sell it yourself on eBay or Facebook marketplace or, say, on consignment and then waiting six to 12 months to get paid. Just the time and effort to sell it yourself online can be consuming. As for estate planning, we try to make it easy for families—things like sorting through what is costume jewelry and what is valuable. And, of course, not making them do their own research."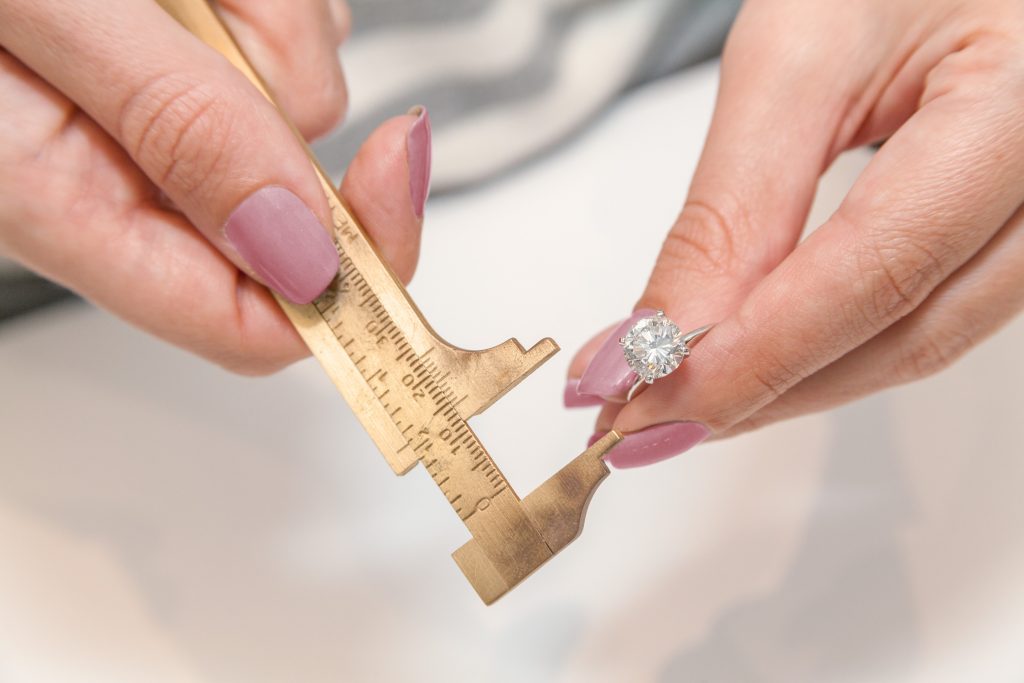 4) Selling Jewelry Yourself Is Not As Easy As It Looks.
"On eBay, there can be an excess of items. Imagine selling a fancy car you know nothing about. There are lots of ins and outs you'll need to know. To be able to successfully sell high-end jewelry yourself to another individual, you'll need professional photography. The jewelry will likely need to be cleaned and refinished. Most people require a warranty of some type. Or they'll want the exact details and specifications of the piece—like carat weight, color, clarity, etc. Plus, as you know, there can be endless questions. If you've ever sold anything on Craigslist, you know you can get hundreds of random questions. And if it needs to be repaired—we can also help with that aspect."

3) You Can Use Your Jewelry As Collateral To Access Funds.
"Many loan clients are small-business owners who use their Chanel bags or Rolex watches to have quick access to money or cash flow, especially during the pandemic. It doesn't affect their credit and they have immediate funds available. There can be a stigma with getting a jewelry loan. But here—instead of going to a bank and getting a loan—our clients use something they already own and can ultimately pay off and retain ownership of their piece. From a 30-day to a three- to four-month short-term loan, we can assist with every scenario. We want each client to know exactly what to expect—and, more importantly, whether this is a good fit for them."

2) Demand Is Key.
"Knowing market demand is important to receiving the maximum offer. Here's an example: In the early 2000s, everyone wanted trendy princess-cut or square-cut diamonds. Since everyone had one, there's little demand for them now. We take away the guesswork. Finding the right buyer and the right market is super important, and we have our pulse on the market to determine the best value of each item. What is in demand? Round, brilliant-cut diamonds—always a top seller and always will be. Rolex sports model watches are incredibly in demand, as is designer jewelry—Cartier, Tiffany and Co.; designers that are known globally."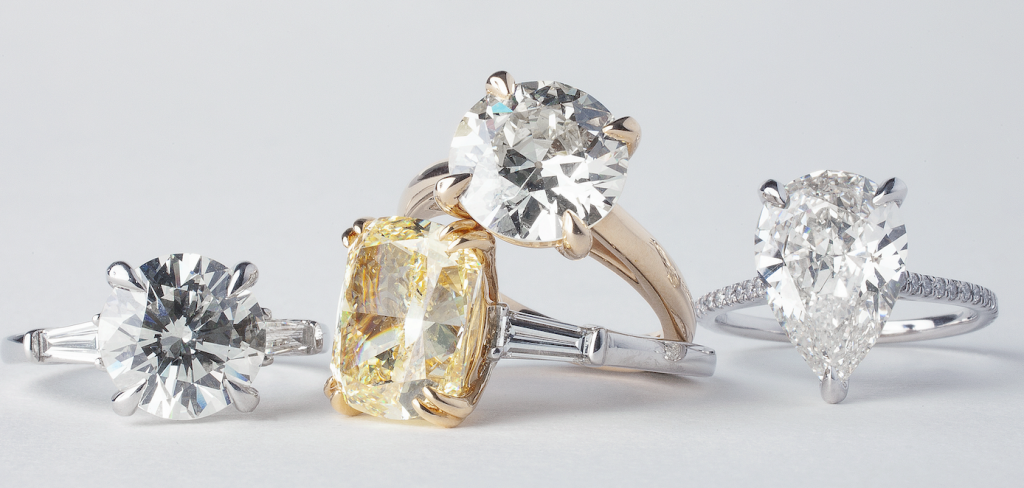 1) Retail Appraisal Versus the Current Liquid Value.
"Just because you paid $6,000 for something does not necessarily mean it's worth $6,000. It's similar to when you drive a new car off the lot, and it becomes a different price because it's now preowned. With jewelry, there can often be sentimental attachment—good or bad. Jewelry is also held to a different standard. Knowing who did the appraisal is half the battle. We use Gemological Institute of America's lab—they are the undisputed diamond authority. They'll grade it, provide a lab report and all the factors on your diamond. With that accuracy and that standard, the client knows exactly what they have."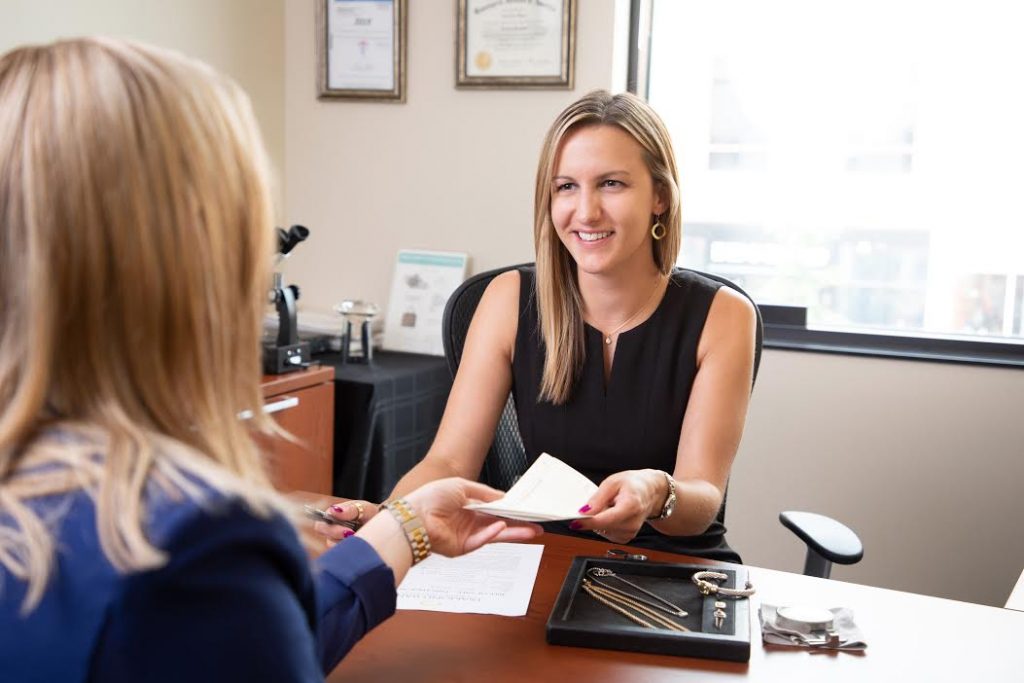 —Sicily Von Overfelt has over 14 years of experience in the jewelry industry and 10+ years with Diamond Banc. She began her jewelry career in retail sales, where she gained a vast knowledge of many designer brands. She is a GIA Diamonds Graduate and is working towards completing her Graduate Gemologist degree on scholarship. Sicily is currently the Director of Diamond Banc in Kansas City, authenticating and purchasing pre-owned luxury designer jewelry, diamonds, and watches from the public.