Sponsored Content
After 25 years of lifting the spirit, Demi Lloyd says it's the emotional connection attached to DEMDACO's products that have led to the local gift wholesaler and retailer's success.
"Our mission is to try to lift the spirit of the people we work with," says Lloyd, the co-founder and CEO of DEMDACO. "We try to promote wellbeing, human connectivity, and comfort. Every product has a story, and we are the ones you come to when you want to give—whether it's to yourself or others—a thoughtful, emotional gift."
When Lloyd founded DEMDACO in 1997 with David Kiersznowski, the two envisioned connecting people through beautiful things. They quickly discovered that emotional connectivity was the key to doing that, resulting in the company motto: Lift the Spirit.
At DEMDACO, each product—ranging from gifts, home and living, kitchen and entertaining, holiday, fashion, and baby and kids—is thoughtfully handcrafted by artists the company has worked with for the last 25 years.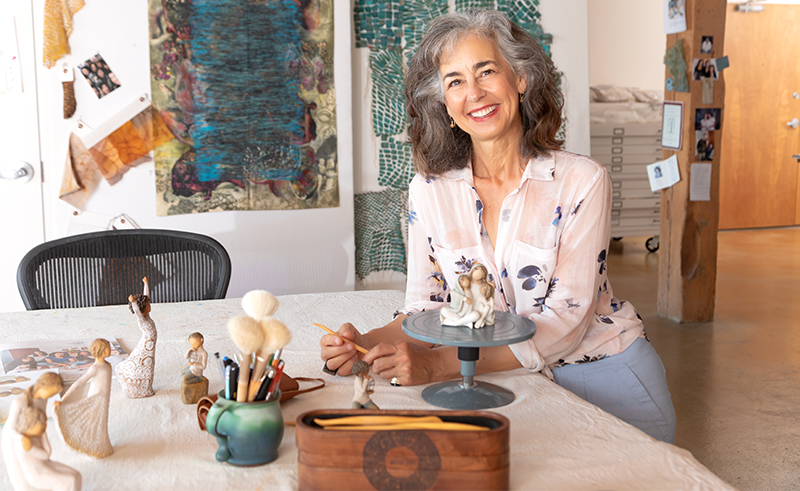 The company's longest-standing artist partnership is with Susan Lordi and her line of Willow Tree figurines—wildly popular and successful since 2000. Lordi has worked with DEMDACO for more than 20 years, hand carving each original figurine in her Kansas City studio.
Taking on DEMDACO's goal of lifting the spirit, Lordi's Willow Tree figurines speak in quiet ways that heal, comfort, and inspire, with subtle gestures such as the placement of the hands or a tilt of the head.
"We want something that's pleasing and beautiful, but also something that evokes an emotion," says Lloyd. "It could be that there's been a loss, and you want to provide some sort of comfort, it could be that you just want to express appreciation or joy or love—they will evoke connection or meaning in the eye of the beholder."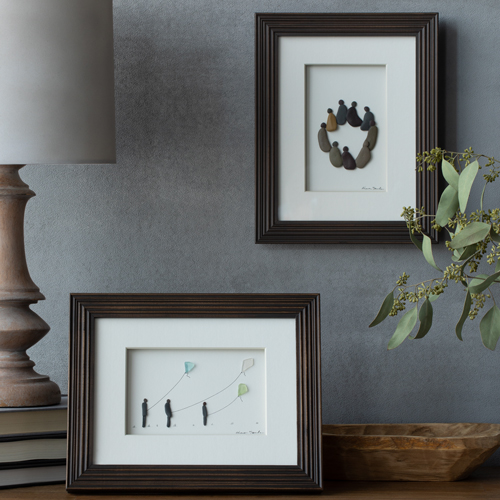 Take the company's Sharon Nowlan Art line as another example. Nowlan uses evocative stones to create small figures that range from animals to couples holding hands. "They look just beautiful," Lloyd says. "The emotion Nowlan conveys is positive and life-affirming. You feel it when you see it. We sell meaning."
Lifting the Spirit in the Community
Curating a collection of meaningful products is only half the story of DEMDACO's mission to Lift the Spirit. Throughout the company's 25-year history, DEMDACO has been lending a helping hand to local nonprofits and donating to dozens of charitable organizations.
Each year, DEMDACO hosts a Giving Day. The company's staff takes the day off to volunteer at local charities, such as Wayside Waifs, Veterans Community Project, Habitat for Humanity, and others.
"This year Giving Day is on August 26, and we organize city-wide and fan out to do work at different places," says Lloyd. "I can't emphasize how lucky we are because of the talent we have, and the goodness of our people just blows me away."
DEMDACO doesn't stop there. Each year, the company extends community work outside of Giving Day by encouraging all employees to take off 40 paid hours for volunteer opportunities of their choice.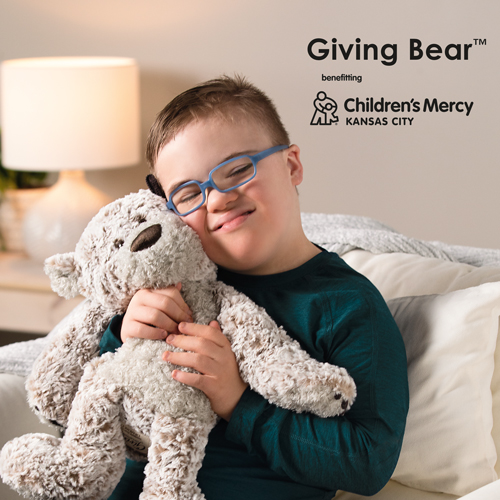 DEMDACO also has a longstanding partnership with Children's Mercy Hospital to bring children the joy of gift giving with a holiday shop at the hospital. Kids can 'shop' a store filled with DEMDACO's gift lines, so they don't miss out on the spirit of Christmas while at the hospital.
Continuing the Mission
In 2020, DEMDACO opened its first retail store at The Legends to connect directly with customers. Before the storefront, DEMDACO ran entirely on a wholesale model. Lloyd says the storefront has helped the company form more meaningful connections with customers and the community.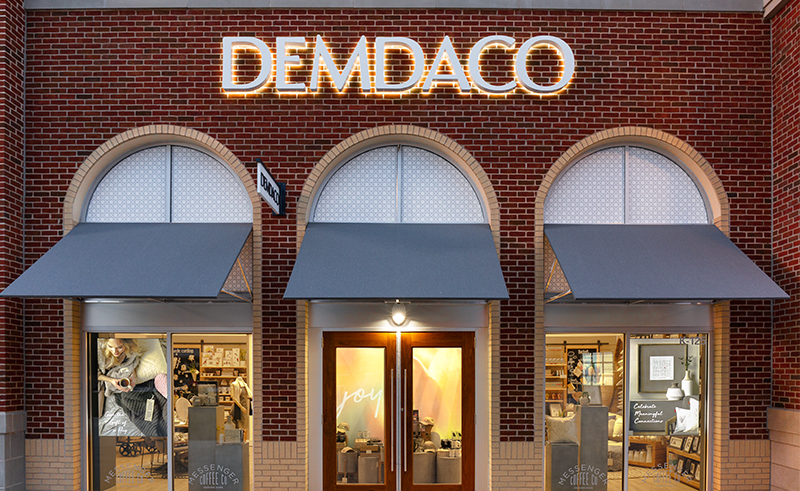 "I'm really proud of the store because it's just such a beautiful experience to go there," says Lloyd. "It has that warm, welcoming feel, and the associates who work there are so incredibly service oriented. We also sell a number of products from our community that aren't available online—another way we join hands in our own Kansas City community."
Moving forward, Lloyd wants to take the momentum DEMDACO has built over the last 25 years and push it further.
"We've come a long way, but we are also very aspirational and determined to learn how we can do better at promoting connectivity," says Lloyd. "How can we go further, and how can we do more for the community? We've been blessed with this longevity, so how can we do more?"
DEMDACO's next line (set to debut this summer), ArtLifting, offers a peek at what's to come. Comprised of treasures made by artists who have faced significant life challenges, such as homelessness or physical disabilities. Lloyd says ArtLifting embodies much of what DEMDACO strives to be—the perfect line to celebrate the company's 25 years.