Patrick Mahomes's mug has singlehandedly become a cottage industry. If there's a surface to slap his face or name on, you can bet it's probably out there.
While the revered quarterback has his own official merch store, we wanted to find products that were—shall we say?—a bit more zany. And going into the division playoffs this weekend, we figured it was only appropriate to be immersed head-to-toe in all things Mahomes.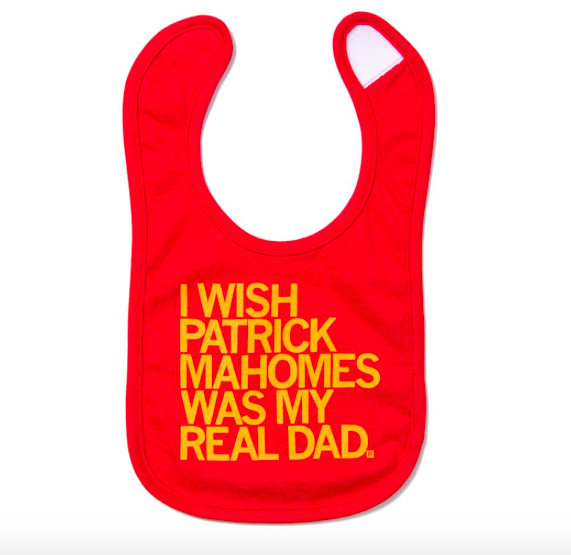 Bibs
On this illustrious list, this is the only one that made us LOL. If you've got a tiny drooling human within reach, you may want to consider this clever "I Wish Patrick Mahomes Was My Dad" bib from our friends at RayGun. (Now if only they had this in an adult onesie.)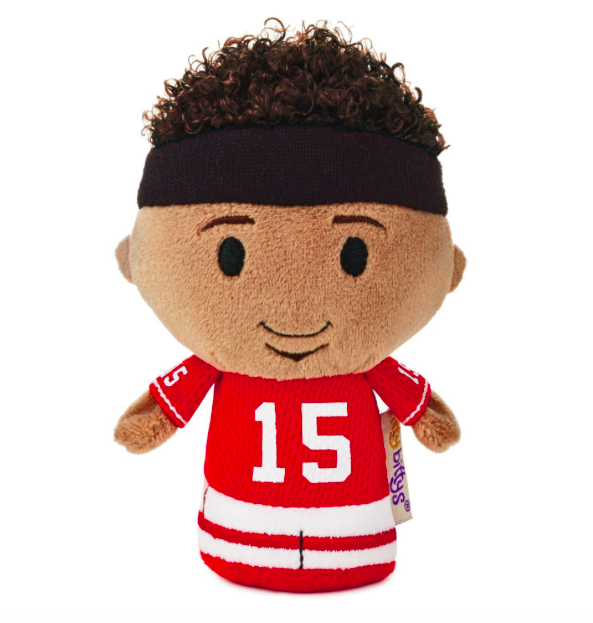 Dolls
Don't have enough Patrick Mahomes gear in your home? Well, ketchup! This plush doll sports a headband around his signature curly hair and a bright red #15 jersey. Just keep him away from Fido—that's a recipe for disaster.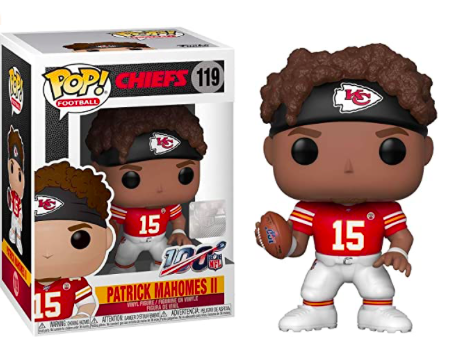 Patrick Mahomes's stylized POP vinyl from Funko is quirky-cute—perfect for big and little kids. Given that Funko has a slew of other NFL figurines available, this one is sure to be a collector's item. (And we say that because on Amazon they range in price from $23 to $653 for an autographed version.)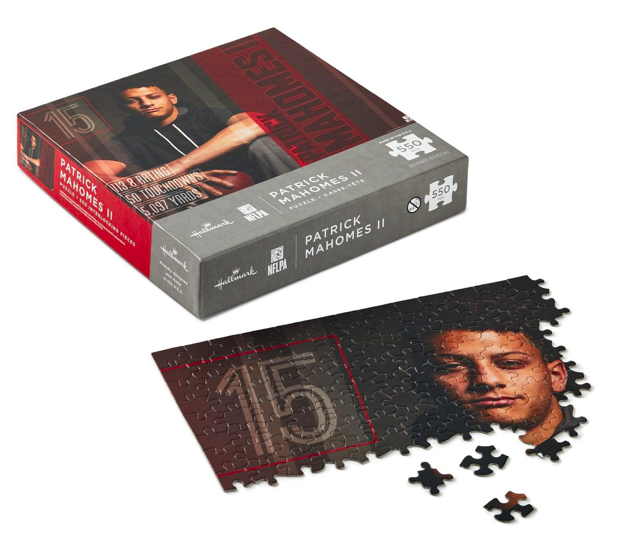 Puzzles
A 550-piece puzzle for the $550 million quarterback seems appropriate, yes? We're guessing that was the genesis behind Hallmark's colorful puzzle. And while the card conglomerate has plenty of Mahomes Christmas ornaments on their website, this puzzle is the perfect time-killer during halftime.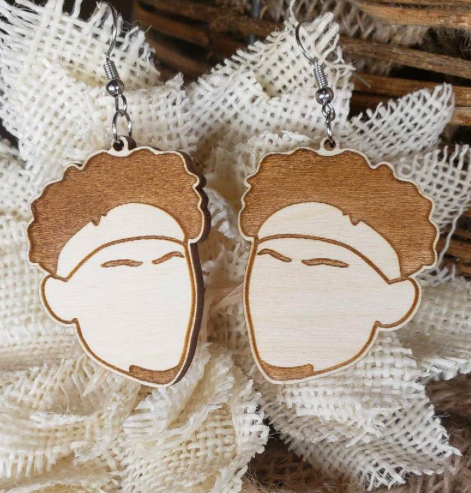 Earrings
Oh, Etsy—you never cease to amaze us with your random maker randomness. If you feel the need to sport Mahomes jewelry (and who doesn't, really? ) may we suggest these lightweight, dangly wooden earrings complete with a silhouette of the quarterback's face? Talk about a conversation starter—or stopper.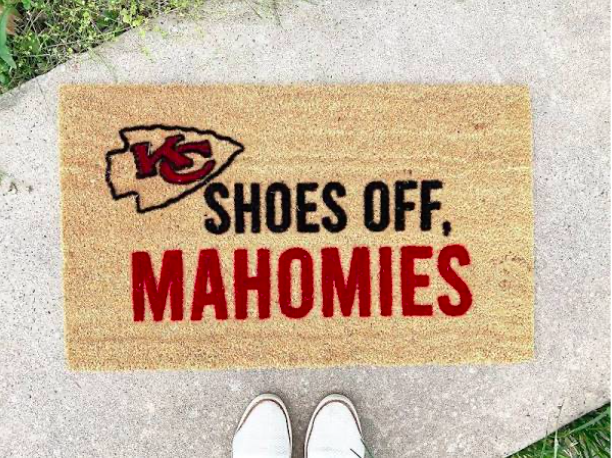 Doormats
Out of the 30+ different Mahomes doormats we spied for sale, this one was our favorite. We enjoy a good pun as much as the next person. And we all know what a shoe connoisseur Mahomes is. The irony runs deep.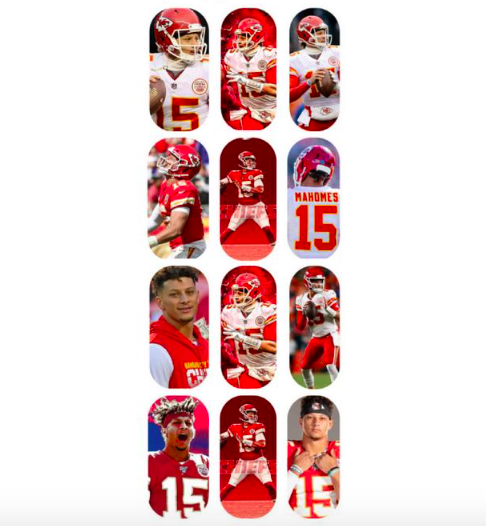 Nail Wraps
Let's hope Sunday's game doesn't go into overtime, ladies. There's nothing worse than a down-to-the-wire nail biter—especially if you're wearing these Mahomes nail wraps. If you've ever been mad at Mahomes for a play and wanted to bite his head off—well, now's your chance.