Sponsored content:

Remember this fruit—the Aronia berry.
Haven't heard of it before? You're not alone. Like its superfruit sisters—the acai berry or elderberry—the Aronia berry is thisclose to becoming a health-laden household name and it's all thanks to one local company touting its antioxidant benefits. "What you put in your body matters," says Tohi CEO and co-founder Shari Coulter Ford, who started her nutrition-based wellness empire in 2017 in Kansas City.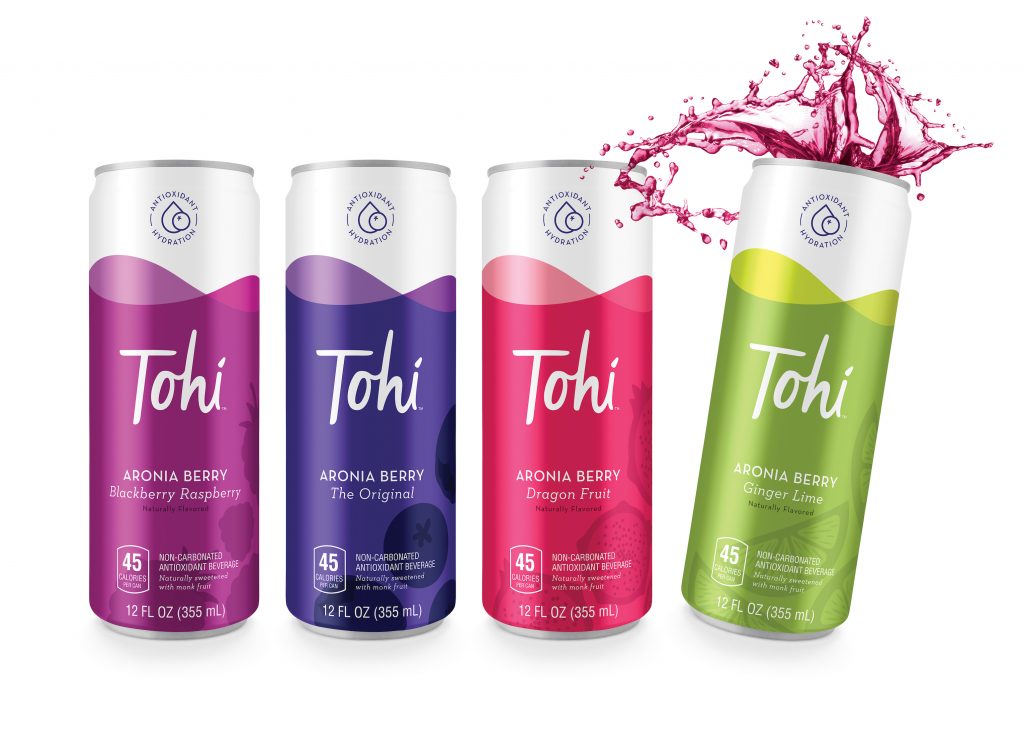 One of Tohi's first products was a zingy, well-received beverage derived from the single-strength juice of Aronia berries. "It's 70 percent hydration and 30 percent nutrition," says Coulter Ford. "Our consumer products are focused on delivering antioxidants, which are the foundation for building a healthy immune system." And the purported benefits of drinking this elixir are nearly endless—everything from reducing inflammation to improving memory function to potentially lowering cholesterol levels.
The line offers four different refreshing flavors—Original, Dragonfruit, Ginger-Lime and Blackberry-Raspberry—from which to choose. (The Blackberry is the most popular. Coulter Ford says the Original is her top choice.) With a mere five ingredients and 45 calories per can, it's formulated to help combat those nasty free radicals that are born from the environmental stresses of everyday life. "It's literally a serving of fruit in a can," she says.
Aronia's Rich, But Mysterious History
The little-known Aronia berry is native to North America. "They were used by native Americans for medicinal and nutritional purposes," Coulter Ford says, "We named the company Tohi to pay homage to the history of native Americans because Tohi is a Cherokee word that means wellness. It grew in the wild—and unlike other fruits, such as blueberries and cherries that started to be cultivated as commercial crops—Aronia never followed that path until the last ten to 15 years."
The berry's unique taste profile is similar to that of a wine grape with "dry mouth tannins versus, say, the sweetness of a blueberry or the tartness of a cranberry," she says. Even more impressive? It's been widely researched that Aronia berries offer the highest level of antioxidants of any plant source—far superior to blueberry or even acai.

To say Coulter-Ford is a fan of the beverage would be an understatement. "I love everything about the product. It is wellness in a drink," she says. "Everything about it is focused on delivering a healthy dose of antioxidants and meaningful calories. Kids, adults, athletes— everyone finds it appealing. It's an easy, portable, attractive way to consume healthy fruit."
A Pandemic-centric Product
Now more than ever, Americans are concerned about compromised immune systems. It's no wonder the product has seen a recent uptick in sales. "It's very on-topic. One of the biggest things antioxidants do for you is build a healthy immune system. And what do we need right now? We need things to help our bodies stay strong to help fight against these things naturally. People are really thinking about how nutrition impacts wellness."
The fact that the product has a local Midwest connection helps too. While the company is headquartered here in the metro—"the intellectual firepower," as Coulter Ford calls it—the actual berry is sourced from seven different Midwestern states, mostly Missouri and Iowa.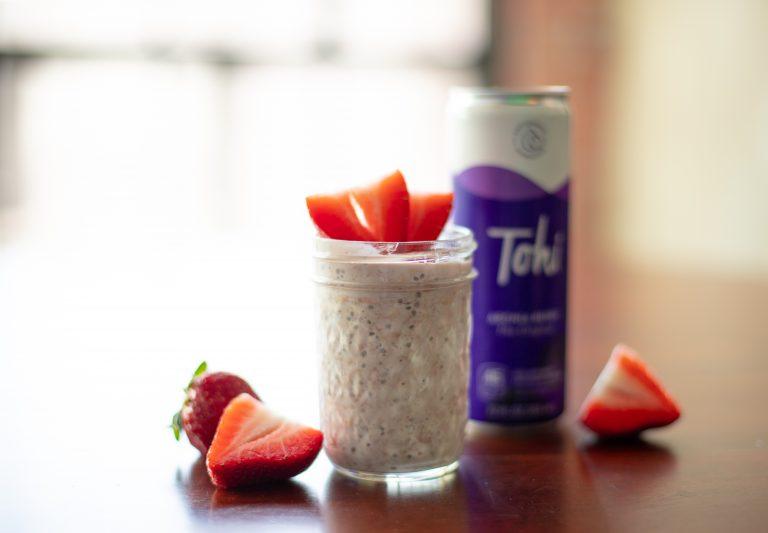 Coulter Ford reveals that the product has become quite the go-to cocktail mixer for many people suffering from quarantine overload. "It's all the rage—things like hard seltzers. Our Ginger-Lime has become most popular as an interesting adult beverage," she says, laughing. "People are always quick to say, 'I bet this would be good with vodka,'—and it is—and with gin too. It's, indeed, a popular mixer—which is not a bad thing in this environment."
More Than A Beverage Company
The company has found recent success with several athlete ambassadors—including players from the NBA and the MLB, as well as two Olympic track athletes and even a professional boxer—who all swear by the beverage.
Meanwhile, famed trend forecaster WGSN has predicted Aronia berries will have a breakout year in 2020. The product is starting to pop up in supplements nationwide—and Tohi is one of the companies leading the movement. Coulter Ford says the ingredient could become as ubiquitous as CBD. "Aronia has the potential to be a core ingredient and beneficial in a lot of different products—like skincare or cosmetics," she says. "It's both an unknown superfruit and an untapped commodity." She mentions kombucha as an example. "It wasn't a household name a few years ago. Tohi is at the forefront of making Aronia a household name—and to capitalize on the wellness aspect of the berry."
The Aronia berry, remember that name! And remember, you heard it here first.
---
Tohi
is offering a special incentive for
IN Kansas City
readers—a full 25% off your
first order
, limit of one per customer. Use promo code: INKC25OFF.