Sponsored content:
Every year, thousands of children across America are diagnosed with cancer, which remains the leading cause of death by disease for children under the age of 15.  The causes of pediatric cancer are still largely unknown, and though new breakthroughs are resulting in new treatments, this heartbreaking disease continues to devastate families and communities everywhere. This September, as part of Childhood Cancer Awareness Month, you're invited to join the movement to help raise lifesaving awareness and funds to change this hard fact. One Kansas City family reminds us why taking action is so very important.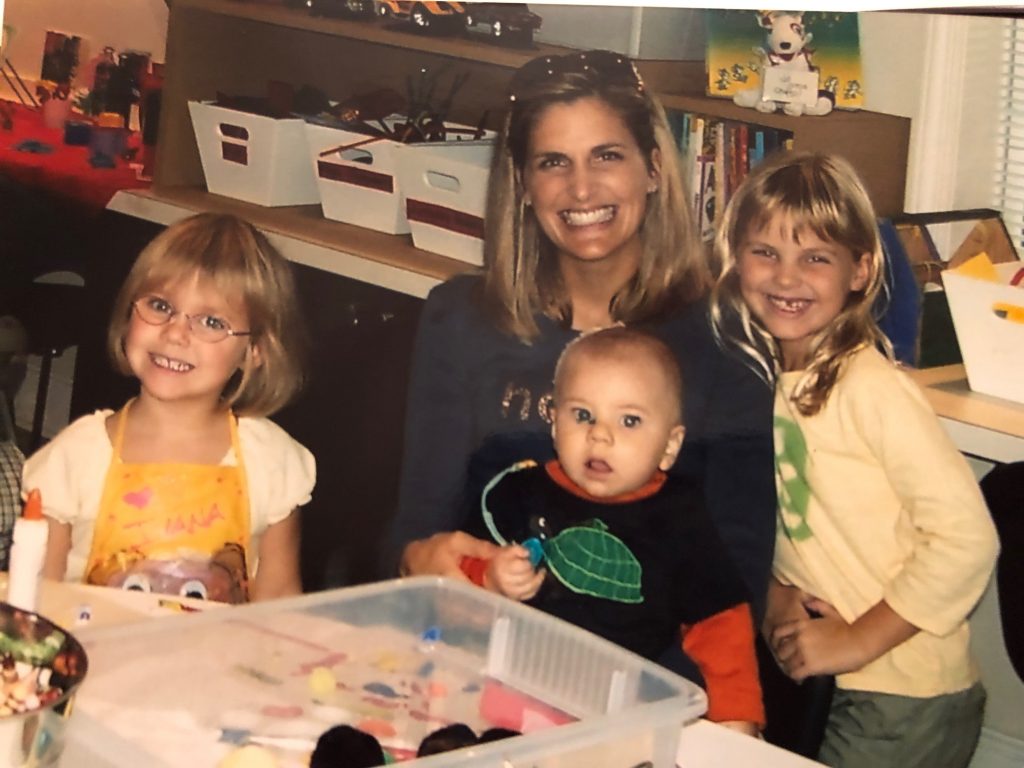 When Patrick and Kristin Myers Trysla's infant son, Clayton, was diagnosed with an extremely rare type of brain cancer in 2007, they were beside themselves. "When you're looking at a stage-four brain cancer diagnosis with your baby, you begin praying and researching," says Kristin. "Each year, only one child in the United States under the age of one is diagnosed with the type of tumor Clayton had."
That search eventually led them to St. Jude Children's Research Hospital. The world-renowned institution recognized for leading the way the world looks at, treats, and defeats the toughest childhood cancers and other deadly pediatric diseases. "Every top oncologist said the same thing to us—'If you want a fighting chance, you need to take him to St. Jude'," Kristin says.
"It was the fastest growing brain tumor they had ever seen."
For the family, St. Jude became not only a lifeline but a home away from home during one of the most excruciating periods of their lives. "Clayton was 7-months-old. It was the fastest growing brain tumor they had ever seen. Things were looking very grim at that time," Kristin admits. Clayton's battle included four months of high-dose chemotherapy, 28 local radiation treatments and six months of oral chemotherapy. "He finished when he was just 19-months-old," she says.
Throughout the entire process, the family had the opportunity to experience first-hand all the things St. Jude brings to the table—including a compassionate shoulder to cry on whenever need be. "As you can imagine, St. Jude is near and dear to our hearts. When you have a child diagnosed with such a devastating and tragic diagnosis, I can't imagine being anywhere else," she says. "The care and focus is solely on the child and the family. They did everything in their power, so all I had to do was focus on my son."
Recovery 24/7
Clayton's recovery became an around-the-clock undertaking, yet St. Jude still managed to provide some sense of normalcy to the couple and their two young daughters. "Every family that is there for more than a few months is given their own apartment at the beautiful Target House. There's an arts and crafts room, library, music room, Candy Land themed playground. There were so many days where we'd have a full day in the hospital—from 8 a.m. to 5 p.m. so having space just for us, was invaluable to our family," Kristin says. "You're surrounded by the best doctors, nurses, and staff. You never want that diagnosis, but if you do there's no place better than St. Jude because they think of every detail. It's a gift. Such a gift."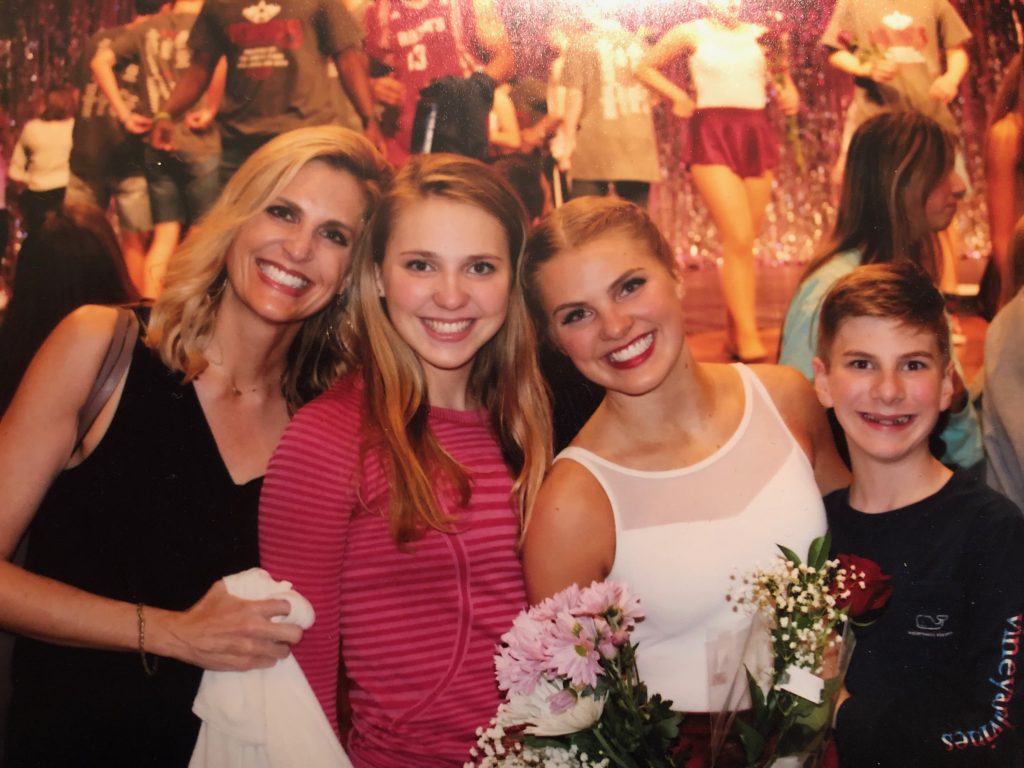 Once Clayton was on the mend, his older sister, Tatum, stepped up to help bring some much needed awareness about childhood cancer to her classmates. She started Team Up for St. Jude KC, "… a student-run, teen-powered program that happens every September during Childhood Cancer Awareness Month. High school students from across the metro get involved. They started with students from six high schools and now students from 15 area high schools have participated in a Team Up event. "They're just starting their fourth year and these kids have raised over $150,000  It's been this amazing thing that has just taken off," Kristin says.
Out and About in September
Because gold is the color for childhood cancer, the eldest Trysla sibling subsequently deemed the Team Up event "Gold Out"—and the name stuck. Their goal is to spread awareness, raise funds and increase leadership in the fight against pediatric cancer in the local community, and through St. Jude beyond. "What started as a simple family idea has grown exponentially. Now there are thousands of high schoolers involved in Gold Out events," Kristin says. "They learn so much about the mission of St. Jude. Not everyone knows that childhood cancer is the number-one killer of children by disease in this country," she says. "One third of all childhood cancer cases are teenagers—people don't know that either. This event? It's kids helping kids." Middle sibling Cimone now chairs the event.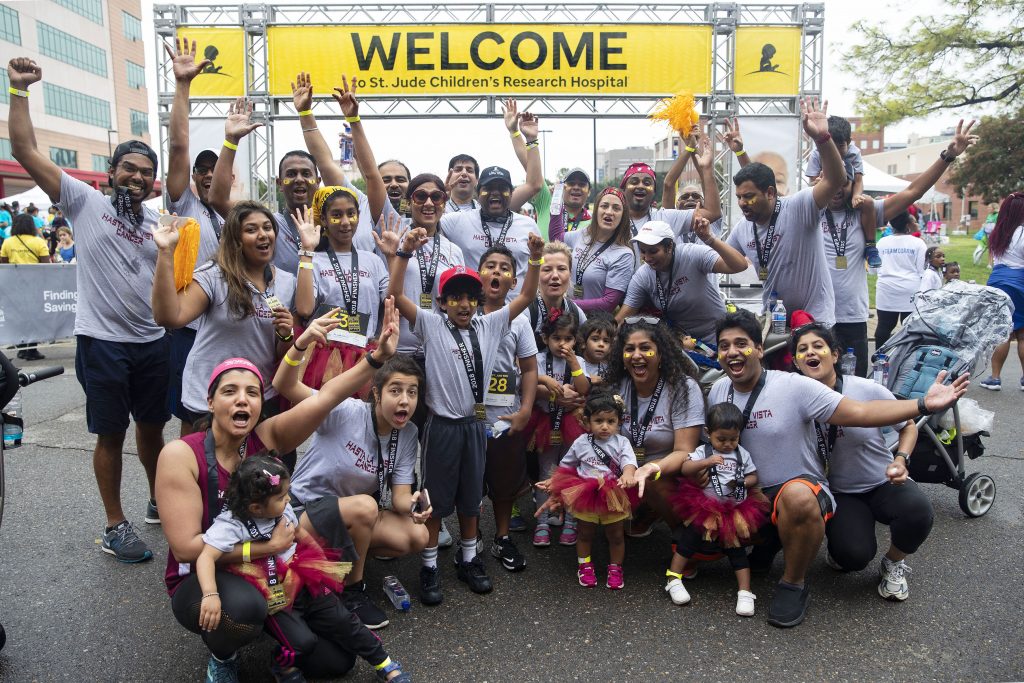 Can't make a Gold Out game? The Trysla's say no worries, there are lots of other ways to get involved. Such as the upcoming St. Jude Walk/Run KC presented by Midwest Distributors on September 28. This family-friendly  5k is a great finale to a very special month. Held at KC Live! downtown it will be sure to have a little something fun for everyone with more than a thousand supporters coming out to create a movement of awareness. For details and to register visit stjude.org/walkkanascity.

Clayton, meanwhile, has recovered nicely. The family was headed to his annual check-up at St. Jude's the day after our interview. Kristin was quick to point out how blessed they are. "When there's a cure to be found, it will be found at St. Jude.  Clayton has been cancer-free for over ten years now," she says.  "They make miracles happen. And so we want to raise awareness because they help children, not only here in the U.S. but all over the world."
So remember this September, Go Gold!