Sponsored content: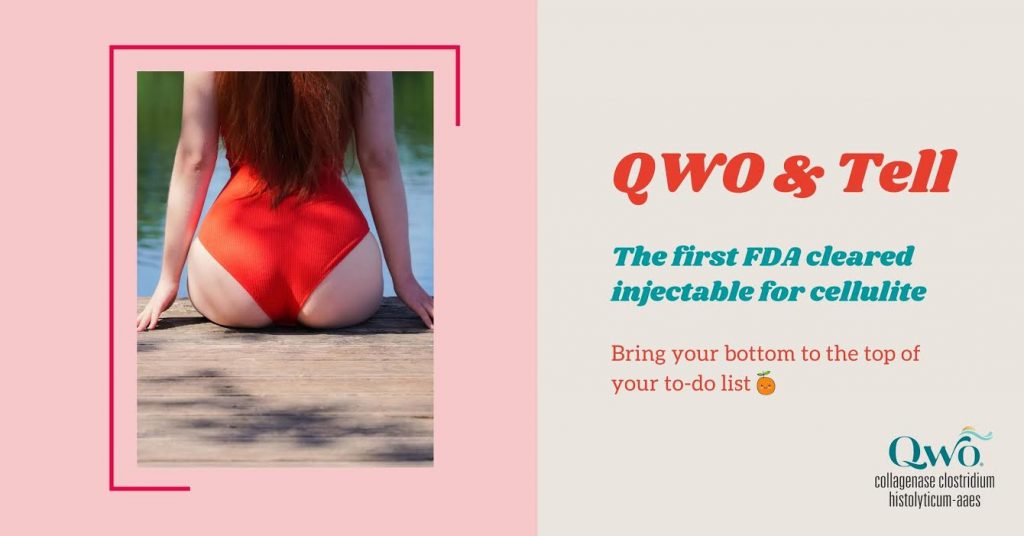 While AesthetiCare is known for unveiling groundbreaking new medspa technologies to the metro, their latest product is creating immense buzz.
Introducing QWO® (collagenase clostridium histolyticum-aaes), the first and only FDA-approved injectable treatment for moderate to severe cellulite in the buttocks of adult women. Managing partner Matt Taranto says he's never seen anything quite this revolutionary. "Approximately 80% of all women have cellulite and, up until now, there have been no minimally invasive ways to treat cellulite, and nearly all current cellulite treatments are temporary," he says. "Now QWO offers a permanent solution that is minimally invasive for a condition that affects the vast majority of women. It is—without a doubt—the first of its kind. So adding QWO was a no-brainer for us!"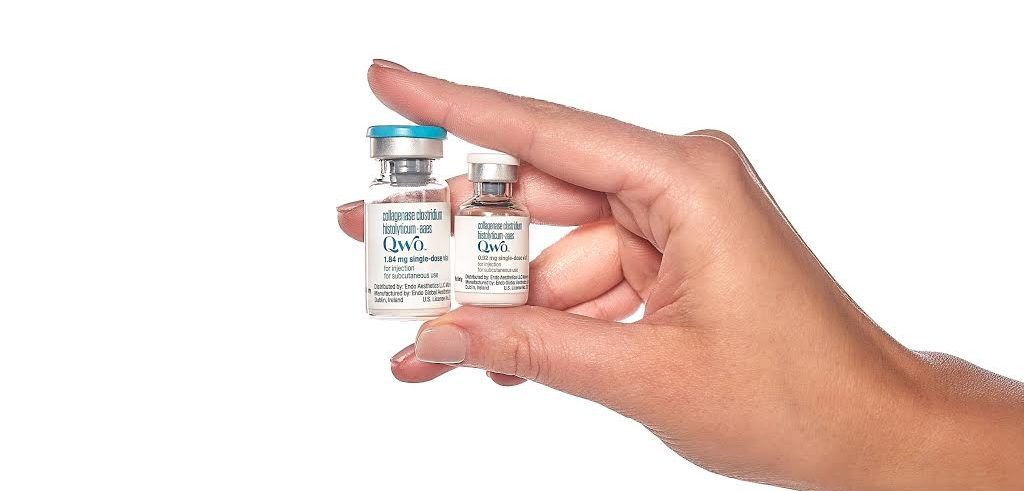 Given the demand for the new treatment, the fact AesthetiCare was chosen to launch this new technology was just another feather in their well-respected cap. "We were one out of only 90 clinics in North America hand-selected to launch this new technology," Taranto says.
 Cellulite Isn't Just a Superficial Problem
Issues with cellulite often impact how women perceive their bodies. According to a recent Harris Poll online survey of 2,006 women, nearly half said they are bothered "a great deal" or "a lot" by their cellulite.  Until now, those with cellulite in their buttocks could only resort to surgical options to address the bands under the skin's surface or use topical treatments as a temporary solution.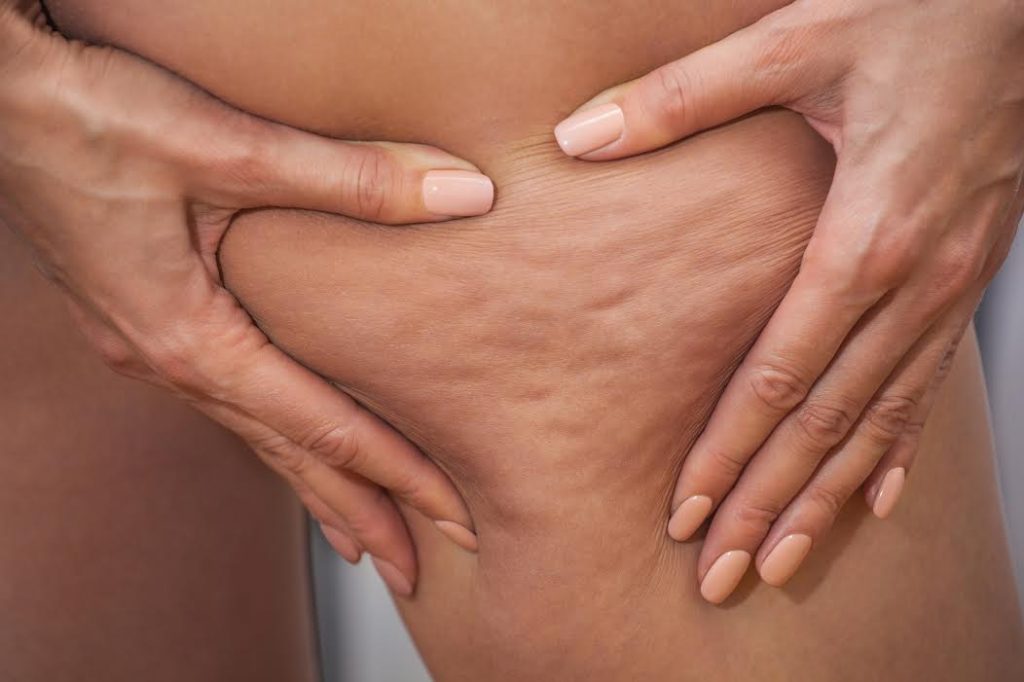 Now women will have the option of QWO's injectable treatment. The enzymes in QWO—called collagenases—are believed to target a structural cause under the skin. According to its website, QWO works in three ways: releasing fibrous bands, redistributing fat cells, and stimulating the growth of new collagen.
The procedure is done over a series of three visits spaced three weeks apart. Patients are often in and out within 30 minutes, sometimes fewer. "The first question people typically ask is if a treatment hurts. There can be minor discomfort during the treatment, as with all injectables, but most often clients will experience short-term bruising at the injection site," says Taranto. "The bruising usually resolves itself in seven to ten days."
Get To The Bottom Of It
AesthetiCare is hosting a virtual QWO & Tell launch event on Tuesday, May 4th, at noon to deep dive into this treatment with a live demo, Q&A, and even an exclusive offer to attendees. (Click here to learn more and register for AesthetiCare's upcoming ZOOM event.)
For Taranto and his team, the fact that AesthetiCare now offers this innovative technology is really no surprise. AesthetiCare was recently voted one of the Top 10 medspas in the nation by the American Medical Spa Association. "We've now grown into one of the largest medspas in the United States," he says. "We believe we have established a reputation of excellence—not only in Kansas City, but throughout the country. Part of that reputation is offering Kansas City the most advanced and up-to-date technology in the aesthetics world."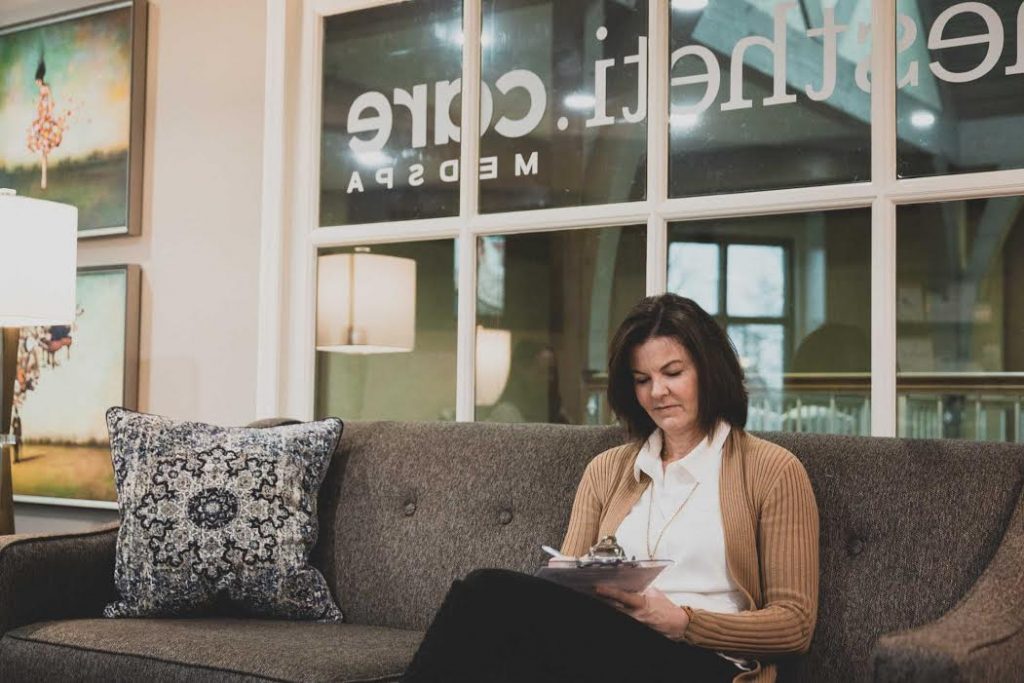 Cutting-Edge Cellulite Reduction Technology—Minus Any Cutting
AesthetiCare can provide more information about the causes and common misconceptions of cellulite, as well as how this non-surgical, injectable treatment option may help. But—as Taranto mentions—QWO can potentially help patients achieve permanent, visible results in just ten weeks. Plus, in clinical trials, women required no post-treatment downtime.
Intrigued? Want to know more? Taranto suggests talking to any one of their skincare professionals. "Our consultations are 100% complimentary, and we can help determine if QWO is right for you. Give our office a call, and we would love the opportunity to discuss your skincare and body goals," he says.
Want to hear from experts about what to expect with QWO, submit any questions you may have, and watch a QWO treatment in action? Reserve your spot today for their May 4th event: https://bit.ly/2QKpHZl
In Leawood, call 913-338-5476; in Liberty, call 816-429-6689. Or click here to learn more about whether QWO may be right for you.