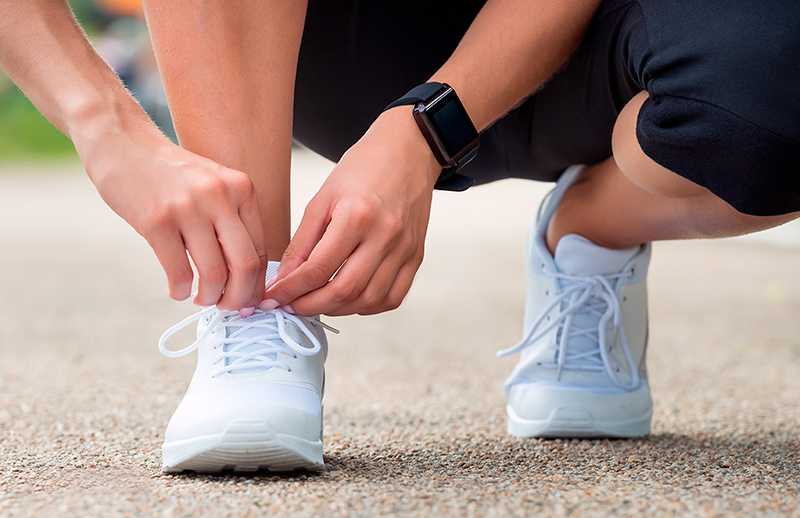 As March weather warms, it's time to leave the treadmill behind and hit the streets. Any seasoned runner will tell you that every great run starts with a single step. Or maybe that was Lao Tzu. Either way, it's true. 
Luckily, Kansas City has a legacy of running, and there's a thriving running and walking community to support you whether it's your first time lacing up or your tenth Hospital Hill. And since race season unofficially starts with the St. Patrick's Day 5K, there's no better time to start training. Here are some tools to help you get started.
The App
The Couch to 5K concept is a classic for a reason—building your run is about building a habit. While there are several iterations of this idea, we prefer the C25K app. It's free and easy to use, with set schedules of three runs a week, building your endurance with each passing week. By the end of eight weeks, you'll be running 5K continuously. Feeling really ambitious? Keep trekking; there's a 10K option as well. 
The Group
Running may seem like a solitary pursuit, but there's strength—and encouragement—in numbers. The Kansas City Running Club has been around since 1976, organizing weekly group runs, training programs, and road races. The club has activities for everyone, whether you want to walk, learn to run, or level up your skills to longer races. An individual membership to the club is $30 annually but includes a KCR member shirt, along with discounts at local running-shoe mecca Gary Gribble's Running Sports Stores, and discounted race admissions, among other things.
KCRC isn't the only way to connect with other runners. Check out your local running-shoe store for more events.
The Calendar
Once the weather warms, nearly every weekend there is a charity race in Kansas City. Find a comprehensive list of races at kcrunningcompany.com. This shoe store/race management company keeps up to date on all the available competitive and fun runs. Have an event you'd like to include? You can submit it there as well.