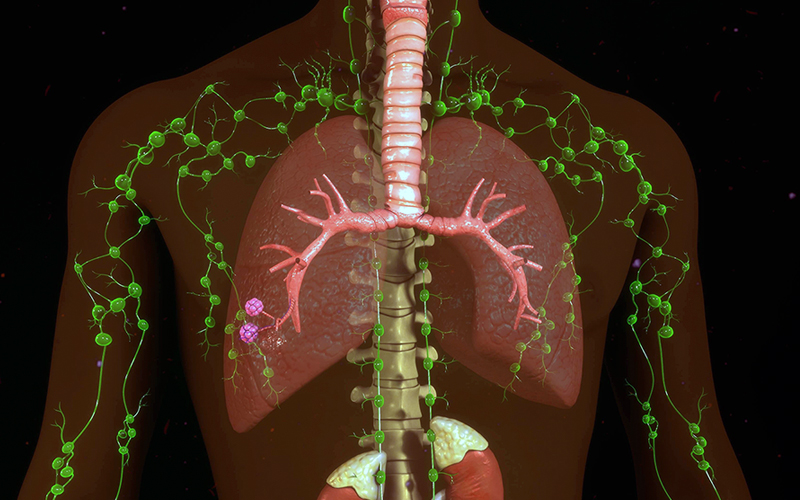 Andrew Taylor Still, a pretty hip 19th-century physician, surgeon, passionate abolitionist, Kansas state legislator, and the founder of osteopathic medicine, saw the lymphatic system as an absolutely indispensable component of the body. He urged physicians in the mid-1800s not to neglect the lymphatic system when treating patients. "We lay much stress on the uses of blood and the powers of the nerves, but have we any evidence that they are of more vital importance than the lymphatics? … the system of the lymphatics is complete and universal in the whole body!" 
The lymphatic system (green in the above diagram) functions as a part of the circulatory system maintaining fluids in the body at balanced levels, and functions as a crucial part of the immune system to defend against infections. The lymphatic system is comprised of lymphoid organs, lymph tissues, lymph ducts, lymph capillaries, and lymphatic vessels that transport lymph fluid, which carries the waste products and destroyed bacteria back into the bloodstream. The liver or kidneys then remove these from the blood and the body passes them out.
So, it's no wonder the lymphatic system is getting a lot of holistic love. Here are some ways to support your lymphatic system.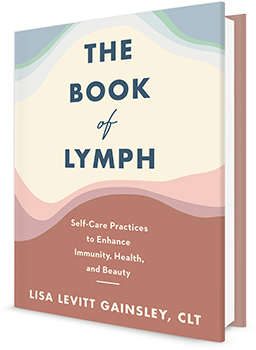 Try a lymphatic drainage massage.
Hand & Land Shop and Spa offers a September spa special: Dry Brush Facial, a 60-minute facial using a facial dry brush to support and stimulate the lymphatic process, and aiding in healthy glowing skin, softening fine lines and wrinkles, and helping you to relax. $140, which includes the gift of a facial dry brush.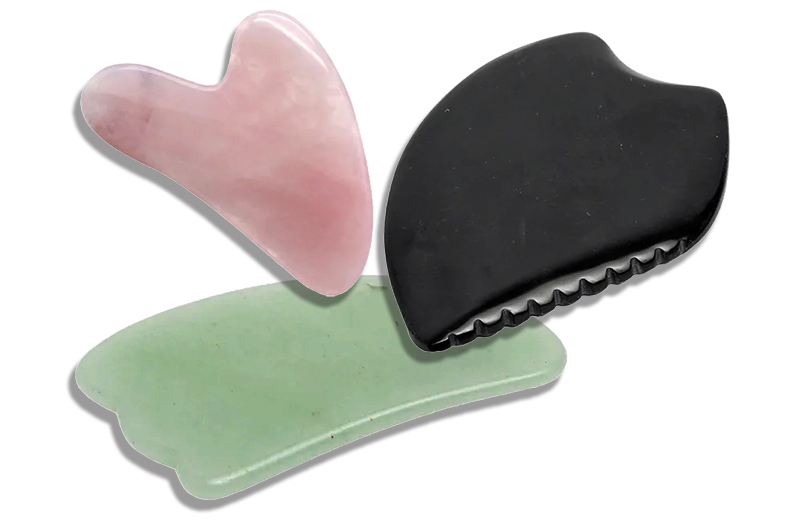 Wellknown, "a spa(ce) for well-being," offers The Manuka Massage, which utilizes MLD (manual lymphatic drainage), a deeply relaxing and a gentle technique assisting the lymphatic system while soothing the central nervous system, improving lymphatic flow. Honey Tapping, also a lymph-pumping treatment featuring high-umf Manuka honey with antibacterial and healing properties, paired with increased MLD, assists in calming inflamed skin conditions, provides deep hydration, and heals the skin barrier.

Hydrate.
Drink plenty of water with fresh squeezed lemon, broths, and herbal tea—the most effective being red root tea, aka New Jersey tea. Tea Haven has red root tea bags available for $38 for 25 tea bags.
Improve your diet.
Focus on whole grains, fruits, vegetables, nuts and seeds. Also, a super-charged meal supplement, such as Kasvi, is effective in supporting lymph. Stacy Tucker, a former trauma nurse and founder of Kansas City-based Taochemy, and Almeda Labs, created a science-based line of organic, nutrient-rich products focusing on replenishing your cells.
Reduce alcohol intake.
Non-alcoholic wines and spirits are emerging everywhere. Welwythn offers several types of alcohol-free spirits in its bodega. Owner Gina Ciaccio-Holmberg favors Figlia, Fiore frizzante. "While similar to the original Figlia aperitivo profile of rose, bitter orange, and clove, these single-serving cans are effervescent, and everything's just better with bubbles."