If there's one thing that 2020 taught us, it's that there's a wealth of talent right here in Kansas City. There are many lesser-known artists turning out fantastic, unique jewelry that will wow your Valentine, Galentine, or heck, yourself. Here are just a few of the gorgeous pieces we are lusting after this month.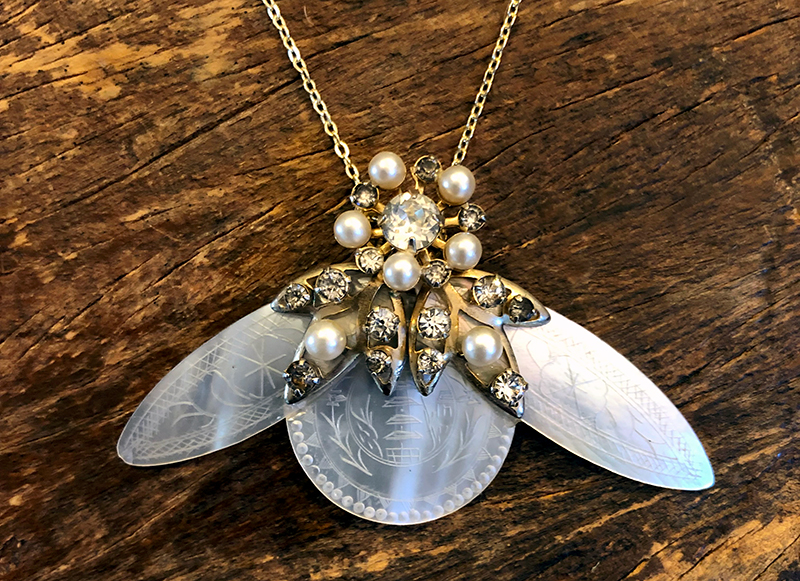 Upcycled and Exciting
If you or your sweetheart love a little something old and something new, Shannon Gaines Bowman's vintage upcycled pieces are perfect. Combining bits and bobs from other pieces—a single vintage earring is married to an antique French or Chinese mother-of-pearl gaming piece—she creates striking statement pieces sure to turn heads. Make Me Pritty engraved mother-of-pearl and rhinestone necklace, $63.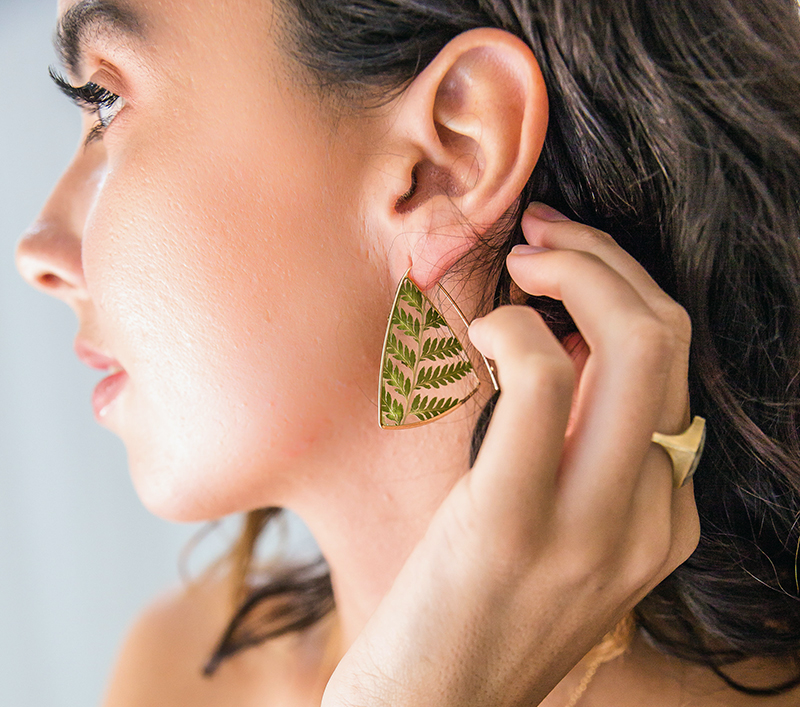 Lifelike
If you are currently perusing the Baker Creek Heirloom Seed catalog and counting down the days until you can start seeds, Wanda Wolmar is making jewelry for you. This former ceramic artist has taken a more transparent view of art, literally. Her pendants, earrings, and rings feature plants captured in clear resin, creating beautiful minimalistic jewelry that seems to breathe. Triangle fern earrings, $48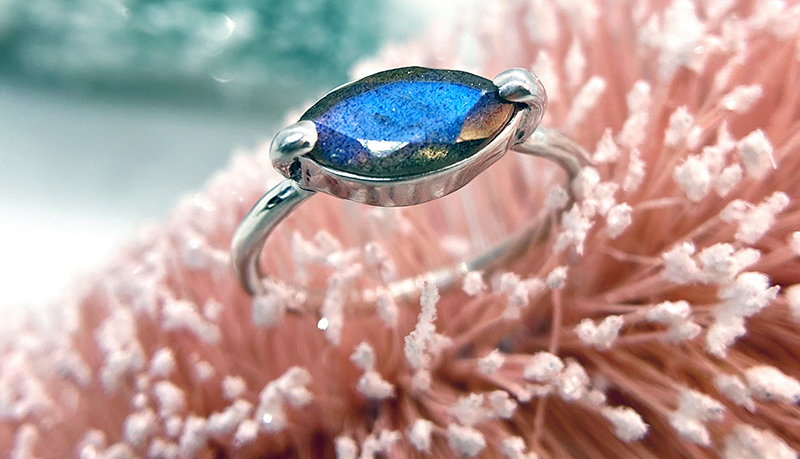 Rough Hewn
For those who love a bit of shimmer but prefer a more natural look, Opal and Gold is your bulls-eye. Focusing on raw-cut and rough-faceted gems combined with rustic metalwork, these pieces combine beautiful colors and fun angles to create something truly unique. Labradorite and sterling-silver ring, $48, Opal and Gold (Westport)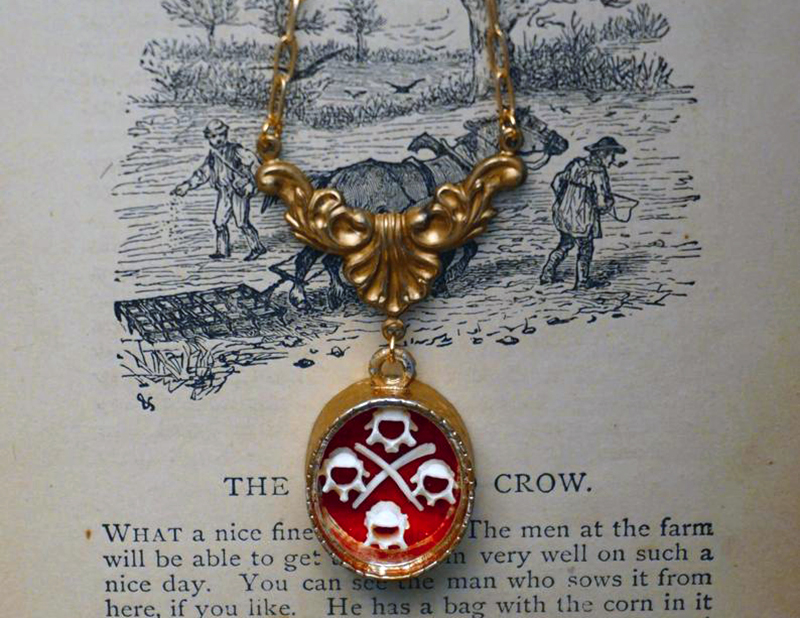 A Strange Sort of Love
For every Gomez, there is a Morticia. And every Morticia will love a one-of-a-kind piece from Corvus Curiosities by Sarah Charlton. While she studies archeology, she entwines animal bones with Victorian flair to culminate in delicate works and just a little on edge. Bone necklace, $55