Susan Cannon spent two decades as a NY fashion editor and stylist, working for titles such as Vogue, Elle, Marie Claire, and Jane. After having her son, she took a breather, did a little traveling, and found herself in Miami where she started writing, then became the editor-in-chief of Home & Design magazine. Not long after, settling in Kansas City, she worked as the editor and created the visuals for M the Magazine for Kansas City Moms before going freelance. "I'm now enjoyed doing all of the above as a creative consultant—writing, styling, creative direction, and working on a new small venture," she says.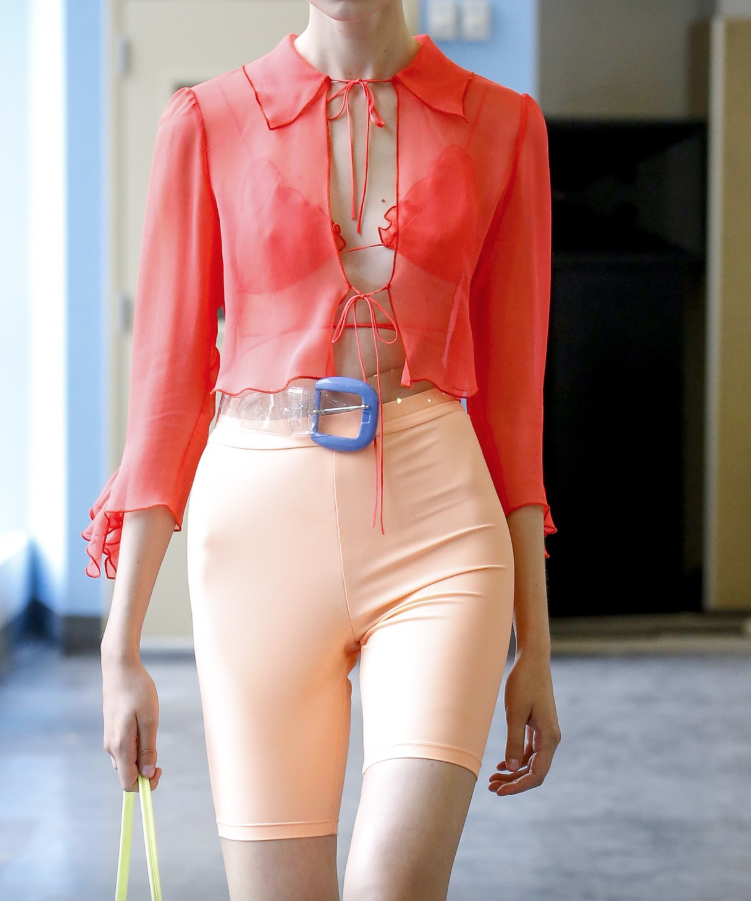 I have a strange relationship with trends these days. I have a hard time getting into them—metaphorically and physically. When I covered the N.Y. and European shows back in the day, pulling off new ideas that came down the runways worked for me. I was smaller and younger, and I was in the thick of things, so it was a fun game. (Plus, I got nice editor's discount!) But things change, and I've changed in my outlook. Most trends are cyclical, so I hang onto (and still wear) my favorite pieces, literally for years. There are certain fashion themes that make larger statements (more on that in a minute), and then some perceived trends are really just styling tricks to make a single garment look new again. So instead of attempting to work cycling-inspired shorts into my daywear, as Karl Lagerfeld did with a classic Chanel jacket, or as Maryam Nassir Zadeh made look cool and ethereal with delicate tops for a lithe body, I'll obviously be sticking to my black uniform dressing that I interchange for day and evening. (I can just hear my sister joking now, "What black shroud will Susan show up in today?" Ha ha! I love her.) Oh, I did see a cute young woman recently pulling off the new "suit look" quite well, with said bike shorts, so there's that. But clearly, her lean body, long legs, youthful age, well, you get it.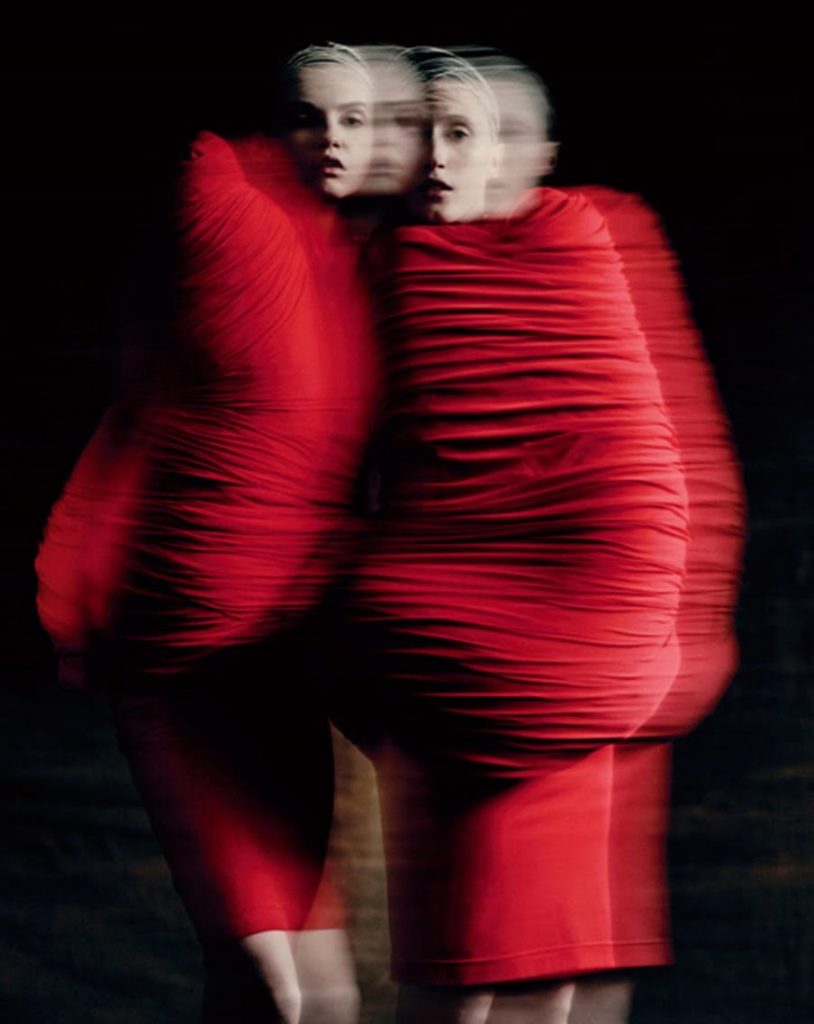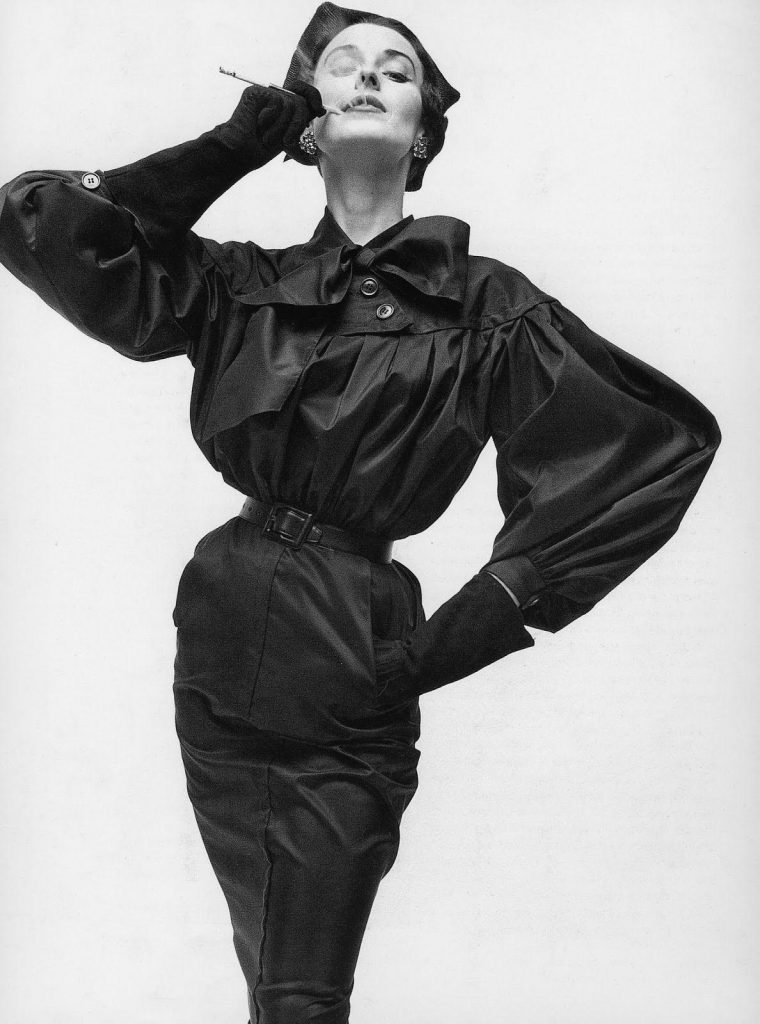 Joking aside, I do think trends are relevant: we boost the economy and support local businesses while spicing up our wardrobes, and we hone creativity by reworking old and new clothes together, enhancing our personal style prowess. Most interestingly, the creation of trends, themes, or new ideas is the lifeblood and evolution of the fashion industry as a whole, by top-tier designers. These creators push fashion to inspiring heights, then get knocked off and watered down before their show is even over, thus selling more clothes and keeping the business cycle going. But historically, the big, post-modern design voices somehow, symbiotically, make sociopolitical statements through overarching themes and dramatic changes, for instance, in a garment's shape. Think Comme des Garçons' reinterpretation of female form throughout the last 20 years, Christian Dior's elegant 'New Look' suiting of the '40s, Coco Chanel's flapper dresses of the '20s that liberated women on the heels of tight Victorian corsets and huge bustles—all dramatic changes within a relatively short period of time. And they were all in response to changing times for women. Currently speaking, the events of even the last few years have been a doozy and certainly have contributed to a sea-change from some designers.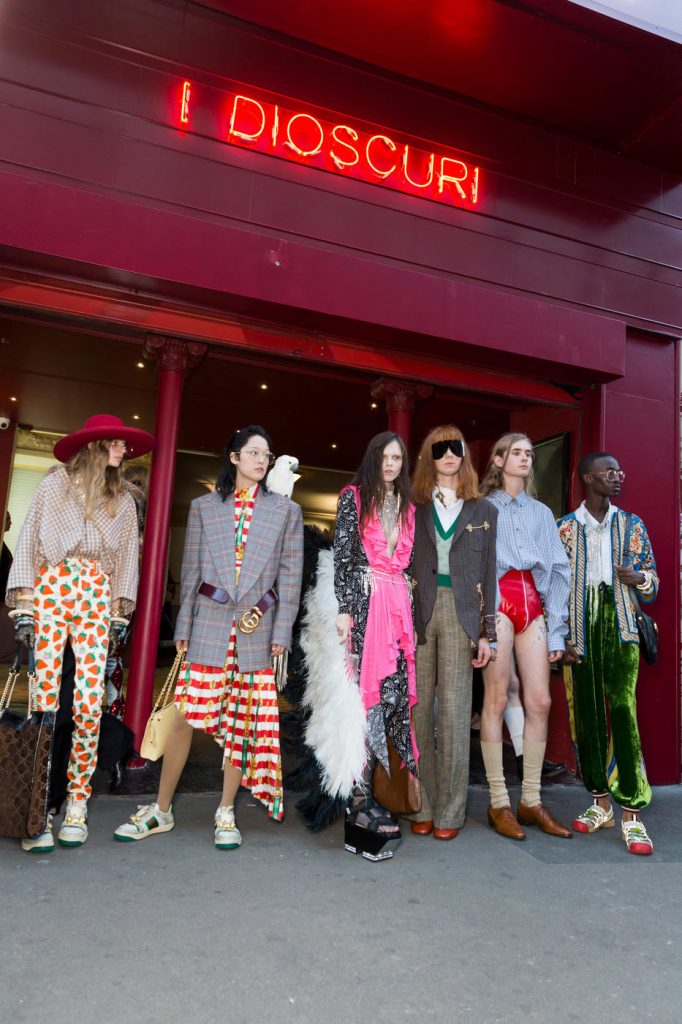 As an example, the extreme mash-up of references at Allesandro Michel's wacky, yet commercially successful Gucci, using a combination of retro, glitzy, nerdy, and subversive influences, styled with total abandon on transgender, androgynous and atypical looking models (some women's clothes on men, incongruity as normalcy, and uniqueness in expression as the entire point) most definitely speaks to the political conversation surrounding gender identity.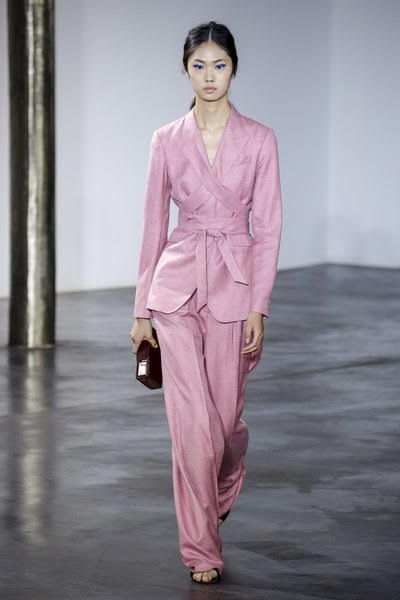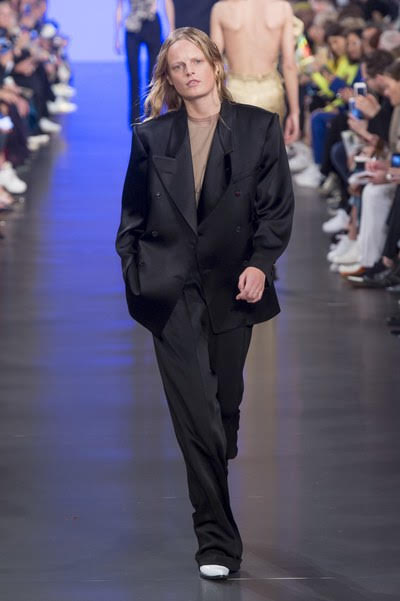 Is the reemergence of the matching pantsuit at Burberry, Gabriella Hearst, Sies Marjan, Dries Van Noten, among others, a blaring response to the #metoo movement in a throwback feminist sort of way? Was it a foreshadowing of the 100 plus women being voted into congress? If so, I'm into that, and I'll take mine in black from Maison Margiela, please.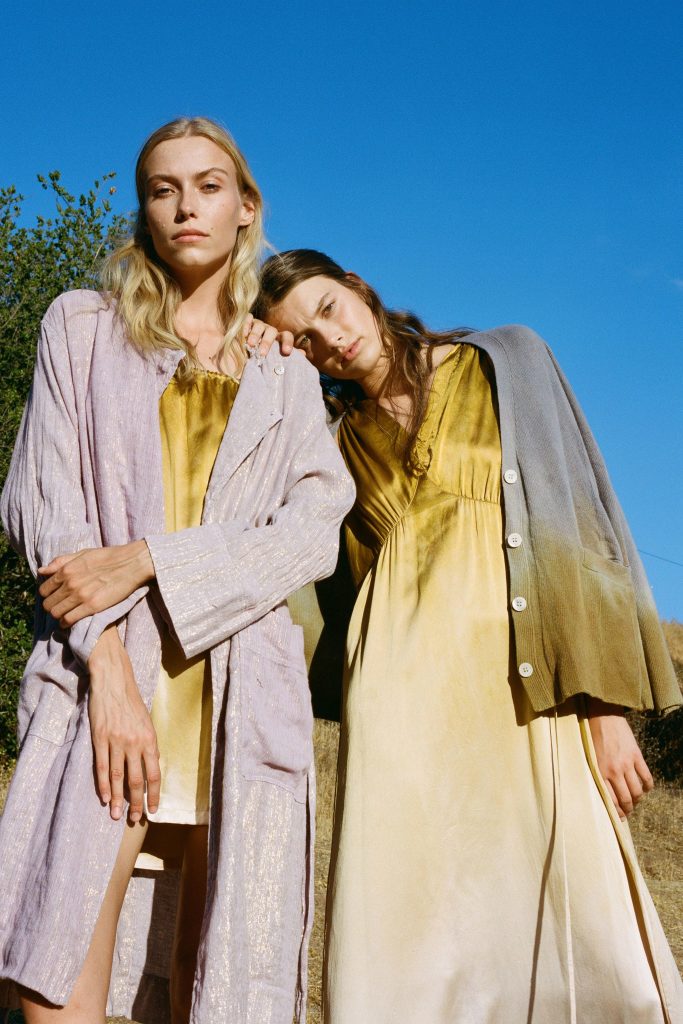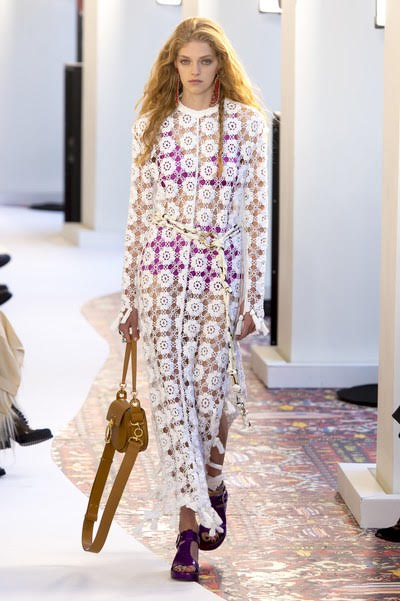 Tie-dye, crochet, denim, and patchwork themes with a free-spirited cool are also prevalent for spring. Some are more artisanal in look, harkening a bohemian-escapist vibe (Raquel Allegra, Altuzarra, Chloe, Christian Dior) or an '80s irreverence (Isabel Marant, Stella McCartney), while others showed sharp, conceptual looks with an anachronistic, yet very 'modern' sensibility (Louis Vuitton, Prada, Calvin Klein, 205W39NYC). I'd say all are statements of looking toward a brighter future.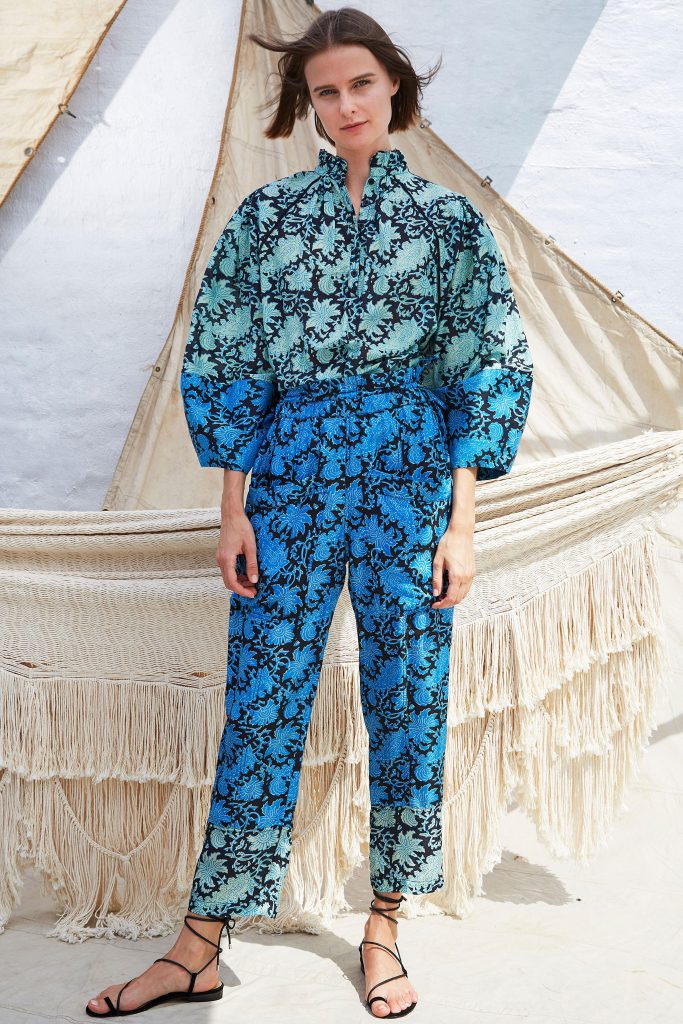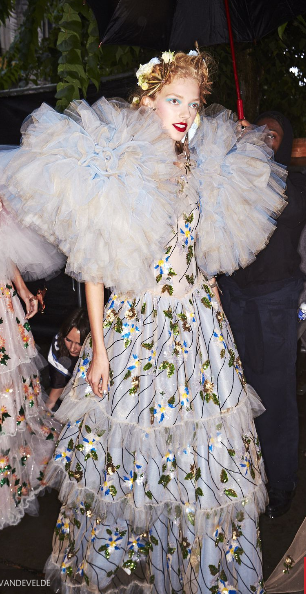 Probably the most optimistic of trends, however, comes from the plethora of designers who shot a straight arrow to the sun and turned to uplifting, brightly colored floral prints for spring, (Apiece Apart, Michael Kors, Carolina Herrera, Valentino, Dries Van Noten) and whimsical ruffles (Rodarte and Marc Jacobs). Just pretty and refreshing.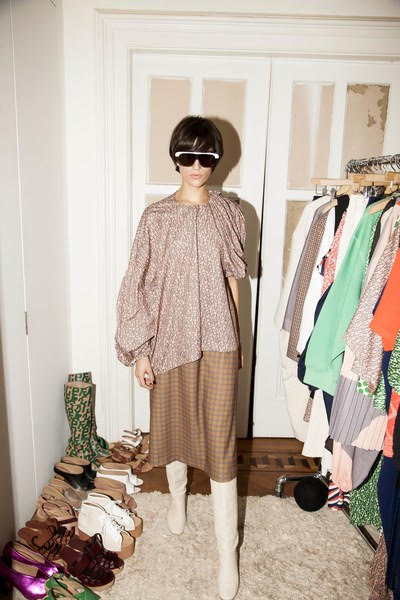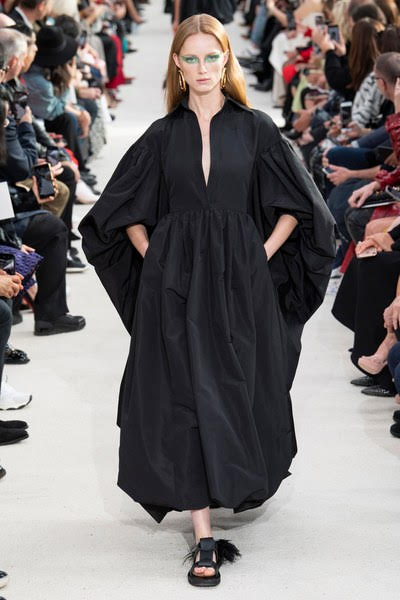 In contrast are the myriad shades of tan and beige or '90s all-black, designed in chic, wearable shapes from designers such as A Detacher, Burberry, Christian Dior, Tom Ford, Tibi, and Valentino. These elegant classics are wise investments and seem to always represent safeness and stability.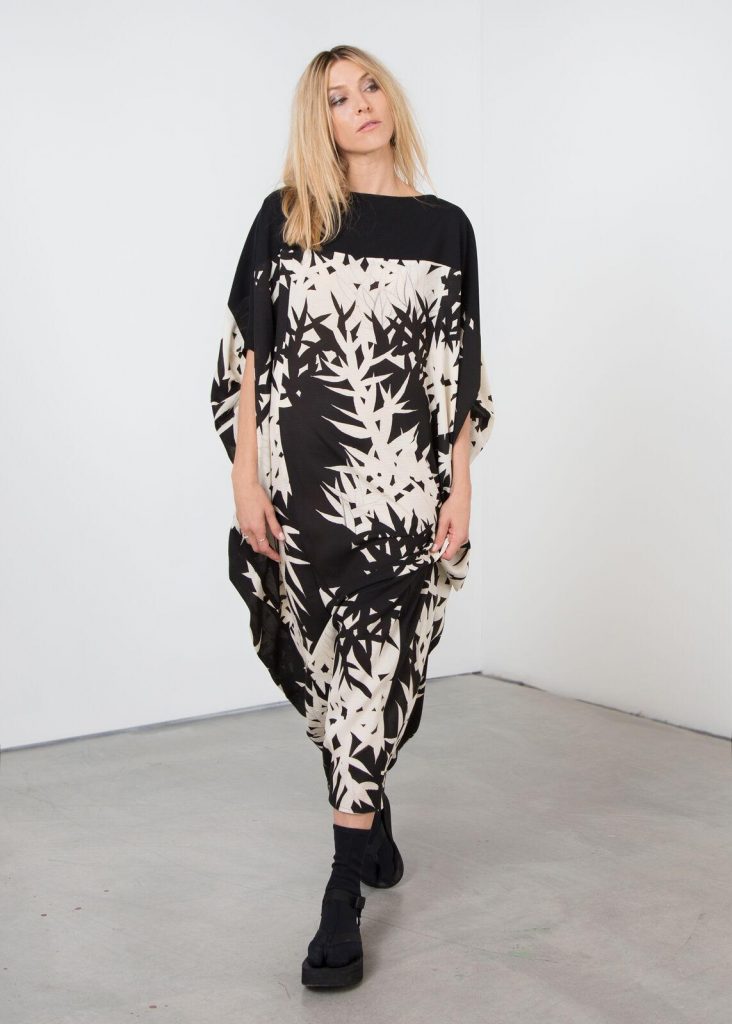 Finally, sustainably-made clothing not only continues to be huge but is probably the most evergreen trend of all, reaching across the broadest spectrum of designers and local makers everywhere. Repurposing, upcycling, creating alternative fabrics from recycled waste, and lowering ecological footprints through sustainable production and operational practices represents a serious collective eco-consciousness. It is obviously the response to today's threatened planet. Many new eco-friendly fabrics are recycled from hemp, bamboo, banana stems, lotus, stinging nettle, and even coffee beans.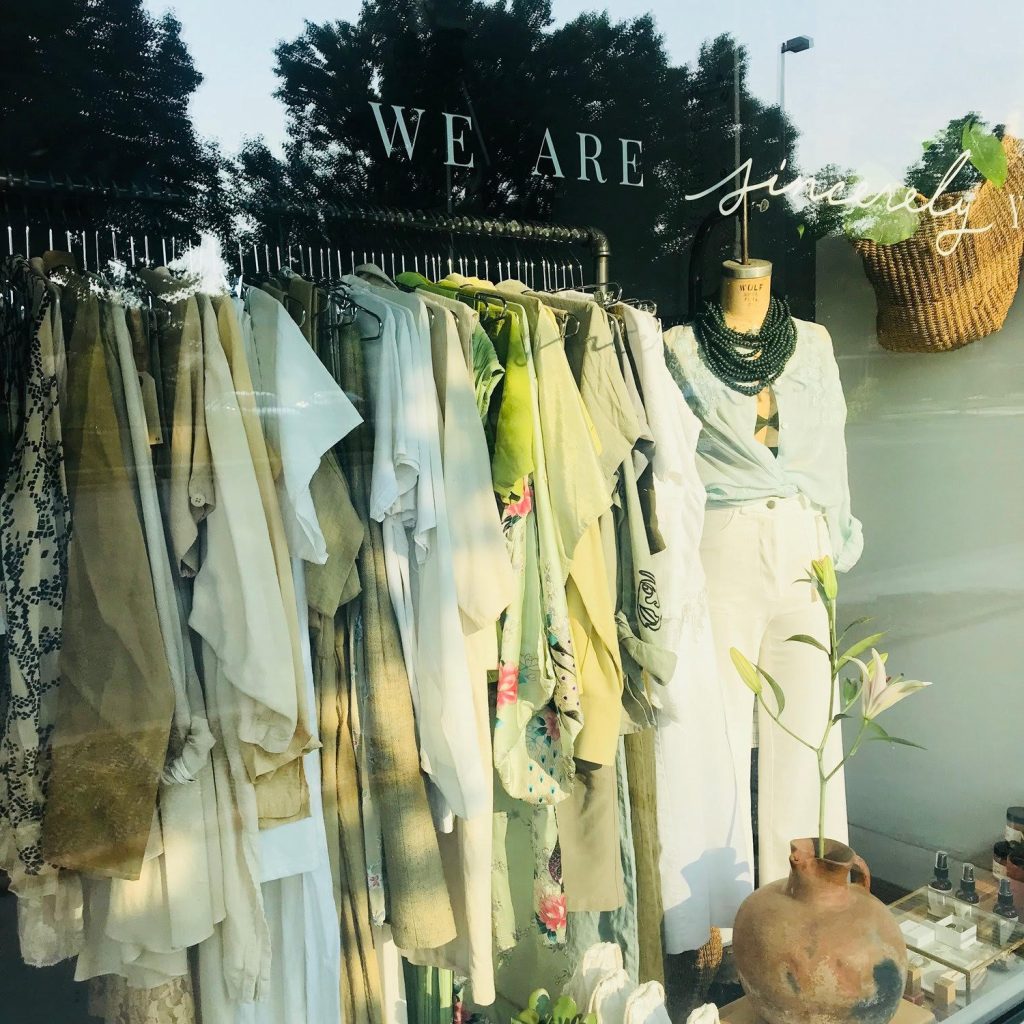 While sustainability is the new norm, it has existed in small ways in Kansas City for some time: Asiatica has been thriving for forty years by upcycling vintage kimono into modern, one-of-a-kind garments; textile artist Debra Smith continues to hand-weave Sakiori scarves from leftover textiles, while Finefolk has been committed to selling clothes by independent designers who adhere to sustainable practices ever since it opened five years ago. Of course, being eco-conscious is also achieved by shopping vintage, and there are many great local choices, including Do Good Co., We Are Sincerely Yours, Donna's Dress Shop and Dear Society's online shop.
I suppose my assessment of trends, in the end, is that ultimately you must simply be true to yourself, that there are actually no rules in fashion, that we should all be thoughtful in our consumption, and finally, forget about worrying if you're "on-trend"—a term of which I'm not a fan. Instead, express yourself freely.