What's that light? Is it the sun? Whoa, nelly. Not so fast. Sure, that spring equinox is approaching at the end of the month but before then, we have a new take on neon to brighten our days. Channel your inner highlighter and weave these brilliant hues into your wardrobe for a quick spring glow up.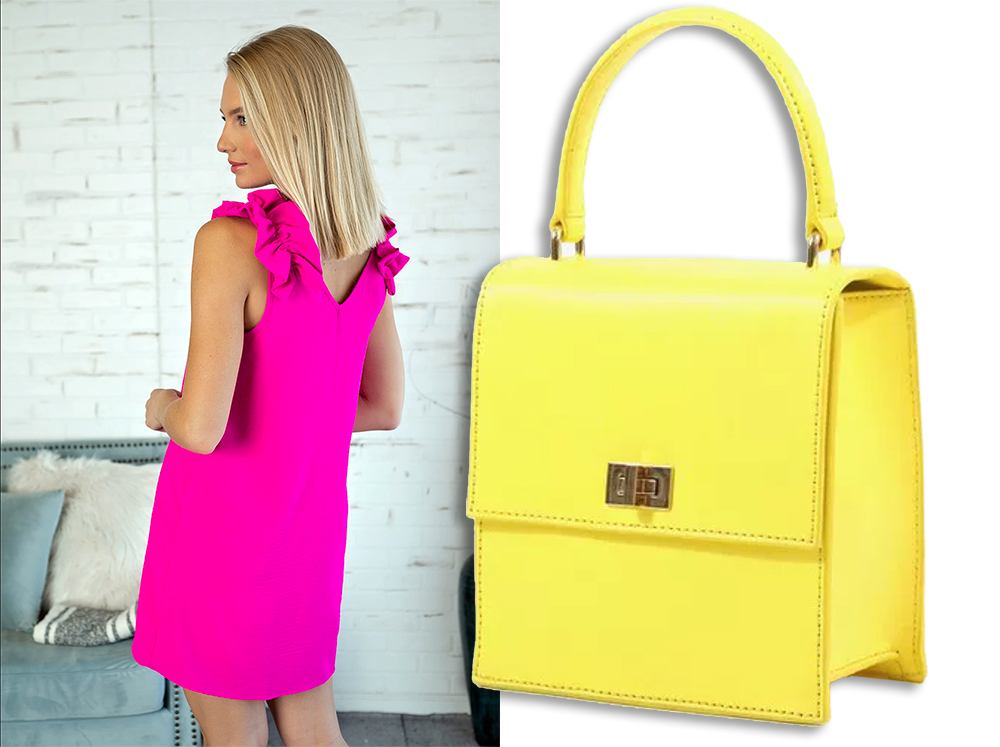 Mini skirt, maxi color
Pull focus in this shockingly pink mini dress. With ruffled straps on this sweet shift, you can mix a little flirty with a universally flattering cut. The Sitting Pretty ruffle-sleeve shift dress in hot pink, $38, available at TeaElla Boutique (Leawood and Olathe).
Grab Bag
Your handbag is the perfect place to add a punch of color. Enjoy clean lines with the Neely and Chloe mini lady bag in a vivid buttercup hue. Mixed with neutrals, this bag will be the star. Add it to a floral ensemble, and it will be another bloom in the arrangement. Neely and Chloe mini lady bag in buttercup, $370, at Halls Kansas City (Crown Center).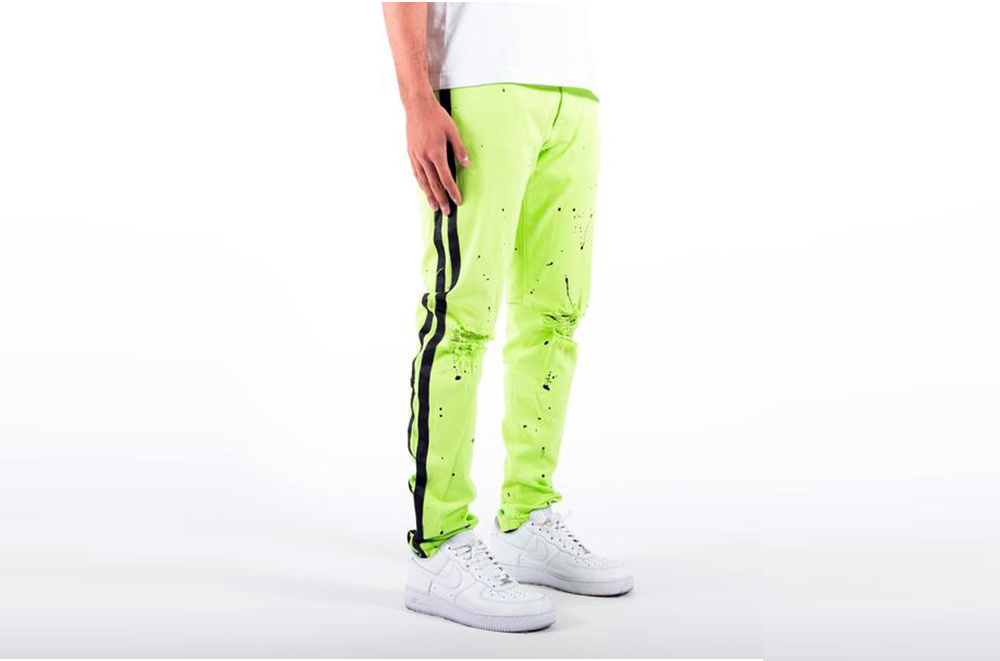 Hot Pants
Men can definitely get in on the neon trend too. Golden Denim is bringing the brights in its Union cut jean in Leon, a bright yellow green with black embroidering down the legs. With a little distressing and a slim tapered cut, these will look chic on date night or brunch the next morning. Golden Denim Union jeans in Leon, $110, at Halls Kansas City (Crown Center).