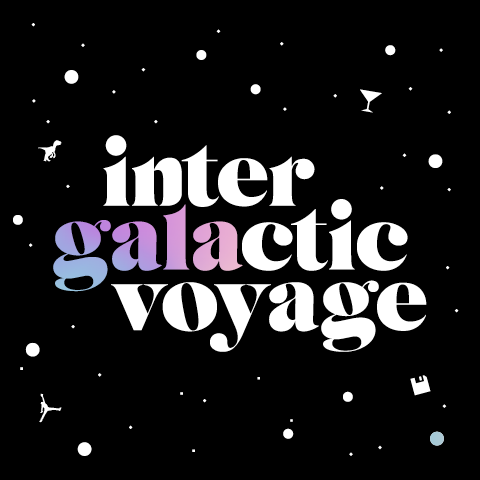 The annual Kemper Gala is always one of the metro's biggest fundraisers—and that's due in part to the surprisingly playful theme each year. This year, guests are being asked to dress in fashionable, futuristic garb with the event's out-of-this-world theme, Intergalactic Voyage: A Blast From Futures Past. Think astronaut attire meets Lost in Space—or something similar. "Of course, it's open to interpretation," says Halls Kansas City president and CEO, Kelly Cole. "And it's a perfect theme because 'intergalactic' can mean a lot of different things to different people."
Given that Hall's is revered for its chic couture and fashionista fare, we hit up Cole for some suggestions on what to wear. And, honey, you better work it. "This party is a reason to up your game—because there are so many creative people already involved," he says. "Plus, it's great people watching and if you come dressed within the theme, you'll instantly have a better time."

Cole says intergalactic apparel to him means "metallic colors, silvers, coppers, golds, and shiny fabrics. But I also think of a warrior-inspired wardrobe too." When he asked us our thoughts, we immediately leaned more towards kitschy, Jetson's/B-52s-esque ensembles reminiscent of the '60s. "See? Everyone has their own ideas," says Cole.
Let's take a quick look at the two dazzling cosmic creations Halls put together. First up—for women—a silver lamé moto jacket and velvet cargo pants courtesy of Marrakech Clothing Company. "We added Prada chunky heel hiking boots too," says Cole. "I could see a heavy lug-sole shoe as well. I mean, if you have to walk around on another planet—you better wear sturdy shoes."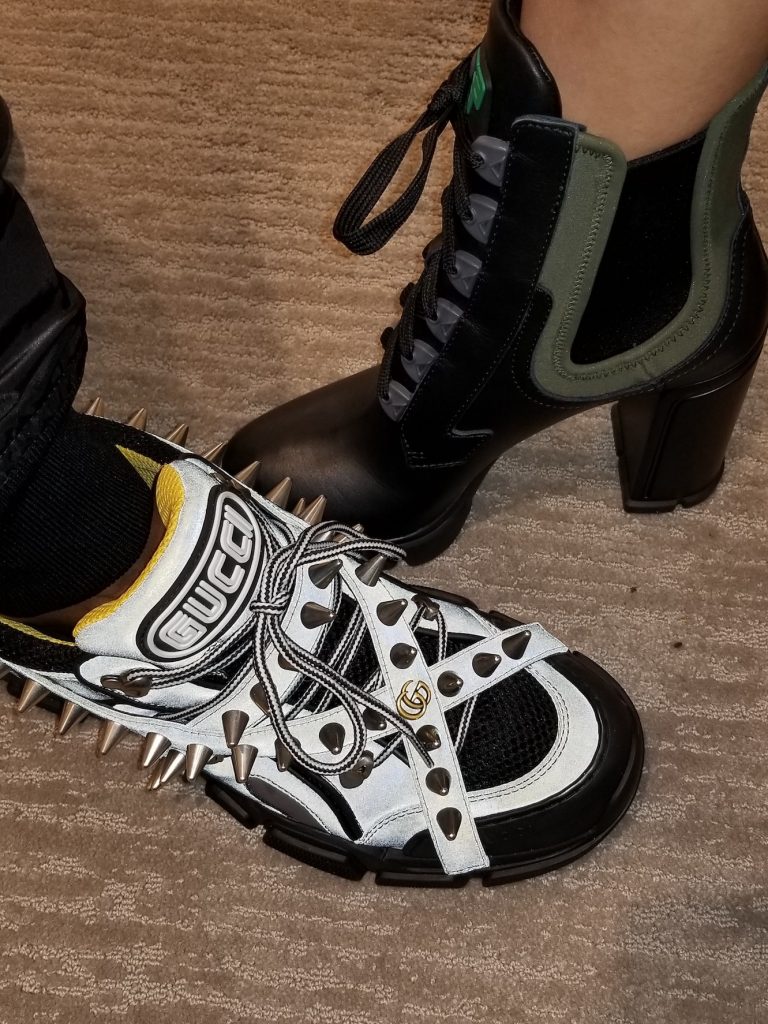 Throw in some "glasses or sunglasses or something like oversized earrings, in bright colors or metallics," and you're set, he says. "Plus, I'm thinking cuffs. Cuffs for ladies, cuffs for guys, cuffs all the way around." (And no, he's not talking about handcuffs—uh, we asked.)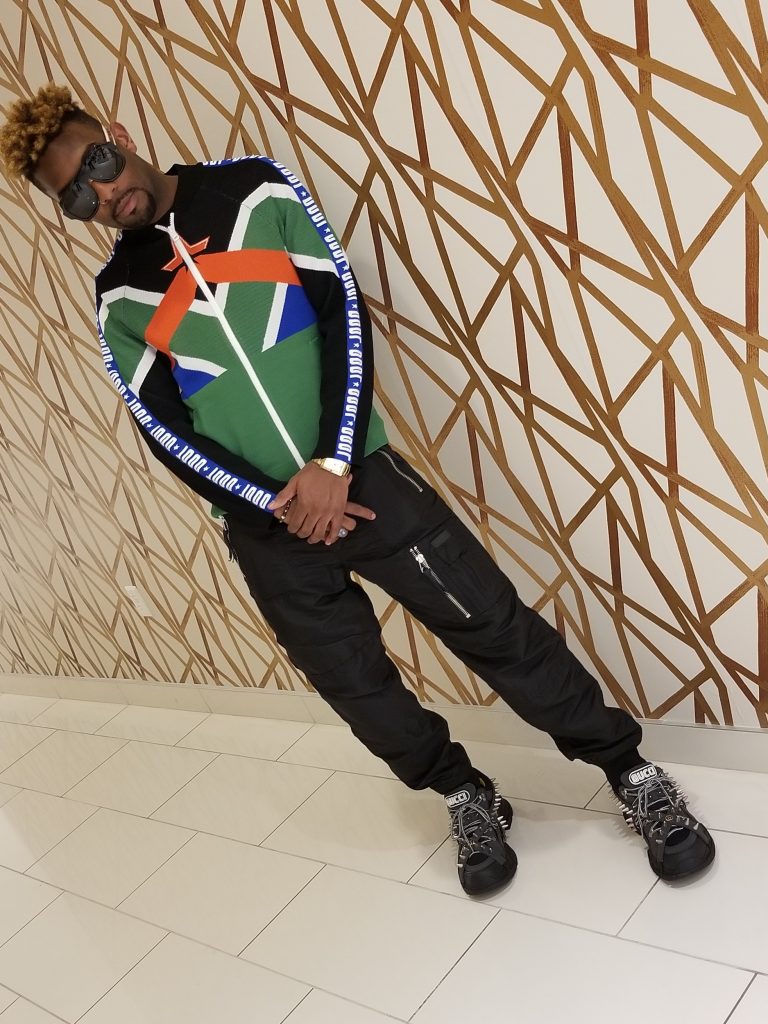 For guys, the look can almost be seen from space. Behold Diesel's neon, form-fitting, zip-front sweater paired with black cargo pants. "We added Gucci spiked tennis shoes—because, of course we did," he says.

Cole thinks many party-goers will likely wear vivid colors—the brighter, the better. And—for the love—he suggests folks buy local and wear something comfortably creative. "If you've got a great pair of pants—something that's good for dancing—build on to that. You might as well have as much fun as possible—and there's nothing worse than being uncomfortable in your clothes."
When asked what he was going to wear, he demurred. "I don't know yet. I'm feeling the pressure." Whatever the case, best get your tickets soon. You don't want to find yourself in a space jam, so to speak. And remember, it's all for a good cause. "We love the Kemper. It's a fabulous, progressive local museum and it highlights creativity—sort of in our Midtown backyard," he says.