After two years in sweatpants and T-shirts, the people of Kansas City are ready for some fun. Luckily, fashion is here to oblige us—florals and flounces are the look du jour. With the popularity of shows like Bridgerton and The Gilded Age, it's no surprise that this season's look leans heavily into pattern and embellishment.
It would be easy to assume that florals are always appropriate for spring, but this year feels different. Gone are your grandmother's florals—tiny prints in staid colors. Instead, punch it up with abstract blossoms, vivid hues, and large prints. And gents, don't feel left out. The botanical brigade has something for you too.
Big and Bright
April in Kansas City is unpredictable, so this long-sleeved maxi offers a bit of coverage for chilly nights with mood-lifting big, bright florals. This dress has serious retro vibes with crocheted accents on the sleeves and a smocked top. Bonus? With plenty of stretch in the bodice and a full, flounced skirt, this is as close to feeling like pajama pants as you can get. Dress by Angie, $49.99, available at The Parlor On Water Street on the historic Liberty Square.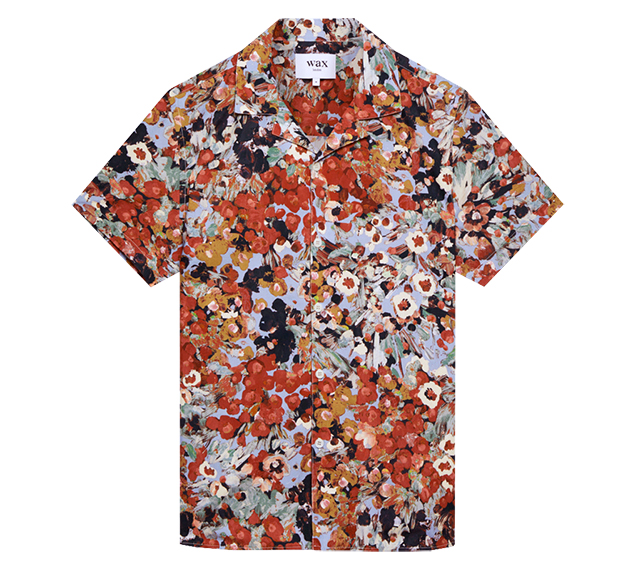 Gentlemen Included
Feeling jealous, guys? Never fear—florals are in for you as well. Instead of using a standard floral pattern, this short-sleeved button-down takes a painterly angle, offering a Monet-inspired version that's less botanical and bolder. Didcot Monet print shirt in sky blue and rust by Wax London, $145, available at Ulah in Westwood.
Black and White and Blooms All Over
This blouse is essential if you want to bridge the gap between winter and spring. Dorothee Schumacher makes the floral trend modern with white abstract flowers on a black background. With a half-placket front and gauzy transparent fabric, this is bold and ethereal at the same time Floral Transparencies blouse by Dorothee Schumacher, $490, available at Clairvaux in Fairway.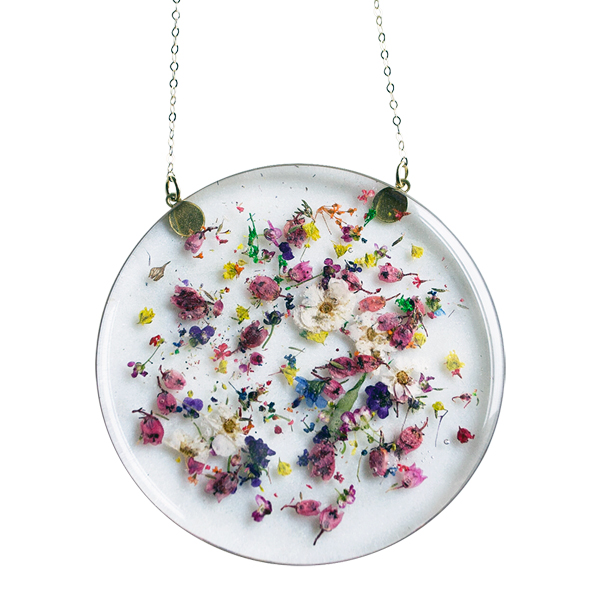 Pressed Posies
If you're not ready to drape yourself in florals, add a dash of botanical beauty with a garden-inspired necklace. This sizable pendant can be worn on a chain length of your choice and features dried and pressed flowers and petals for a bright pop of color. Pair it with a solid top to make it the star of the show. Confetti Petals necklace by Duplika, $84, available at duplikajewelry.com.