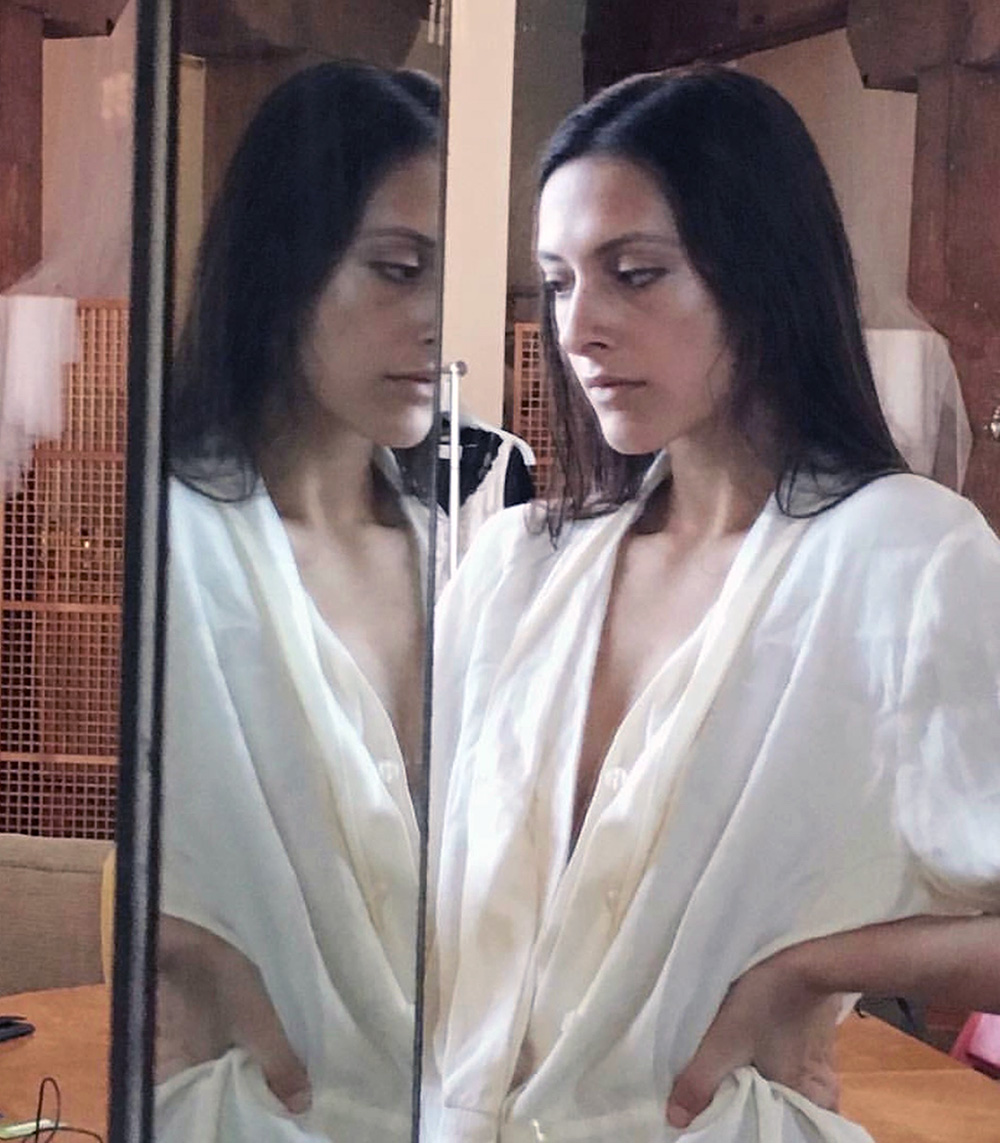 When you meet someone with a sophisticated aesthetic and an unusual sense of privacy, you know she's one to watch. Clothing designer Michaela Knittel, a 2015 graduate of RISD and a KC native, focuses on lightness and sensuality in her Michaela line. Her graduate collection received Teen Vogue coverage for "a young designer to watch."
Knittel expresses herself in visual narratives that place her, say, in 1930s Paris, yet she's squarely rooted in modern times.
Since moving back home, she has built her eponymously named business, designing made-to-order women's pieces and developing a focused collection of vintage clothing, accessories, design objects, furniture, and art books for e-commerce and to sell at Urban Mining.
While her vintage business has taken off, she's also producing a small run of holiday ready-to-wear, including standouts such as a sinuous satin dress with an open back and waist that wraps and ties, and a uniquely soft, semi-sheer turtleneck with a delicate tortoise buckle at the nape of the neck.
Her vintage collection is displayed in her airy West Bottoms design studio. There are softly tailored pieces (favoring Giorgio Armani's early '90s suits), '20s lingerie, sweet blouses, and unique outerwear. Her accessories lean toward Deco Lucite handbags, modern shoes, sterling-silver midcentury jewelry and decor that brings to mind Eileen Gray, Milo Baughman, and the Bauhaus. Knittel's cohesive vision has sparked the imagination of her followers and clients from as far away as Australia and South Korea.

Contact Knittel for private studio appointments at info@michaela.co.