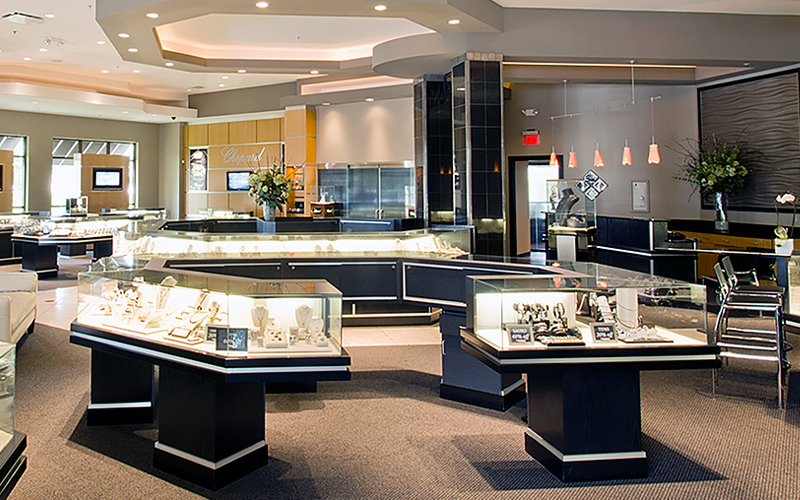 Sponsored Content
Look around the showroom at Mazzarese in Leawood's Parkway Plaza, and you'll see a smartly curated collection of fine jewelry, including rings, necklaces, pendants, bracelets, earrings, and watches glimmering under the glass—plus an excellent selection of designer handbags.
For more than 40 years, Mazzarese has been a one-stop shop for all your jewelry needs. Not only will you discover exquisite collections imported from around the world, but also exclusive in-house jewelry designs. Founded by Antonio (Tony) and Tosca Mazzarese in 1981, Mazzarese is steeped in four generations of fine jewelry design that Tony Mazzarese brought to the U.S. from Italy. 
Since the beginning, Mazzarese has offered Kansas Citians the opportunity to create custom-made jewelry and repair treasured jewelry pieces and watches in-house. Now, Tony and Tosca's daughter, Veronica Mazzarese, runs the business as the fourth generation of fine jewelry craftsmanship in the Mazzarese family.
"I've always had a love of the industry. I remember being really young, my parents had a store in Oak Park Mall, and I would ring up sales when I could barely see over the counter," Veronica Mazzarese says. "It was so much fun. Even at that age, I would just roll with the punches—especially during the holidays. Some of my first memories are wrapping those tiny little ring boxes."
Since taking the reins five years ago, Veronica has upheld the traditions of fine craftsmanship created by her parents and expanded the in-store shopping experience—perfect for holiday shopping.
Watches, Jewelry, and Bags, Oh, My!
If it's been a while since your last visit to Mazzarese, expect a wider selection of designer jewelry pieces and watches—with additional pre-owned watches available.
"We've added to our collections, and part of our business is now preowned," Veronica says. 
"People are really wanting to be sustainable, and we want to be part of that. We're also doing preowned watches, so you can sell or trade your watch for something new."
Looking for the perfect watch to gift a loved one this holiday season? You'll find 15 watch lines to shop from at Mazzarese. Be on the lookout for the jeweler's collection of Breitling, the newest watch line in the store, which includes an extensive selection of the brand's Avenger, Classic AVI, Chronomat, Superocean Heritage, Superocean, Top Time, Navitimer, and Professional styles.
If watches and jewelry aren't your style, don't count Mazzarese out. They also carry luxury handbags with an extensive selection of new and preowned bags from brands such as Louis Vuitton, Yves Saint Laurent, Chanel, and Gucci.
"There aren't very many places you can find this variety of brands without leaving Kansas City," Veronica says. "Half of our selection is brand-new and some are what we call pre-loved, and they are in what we call A+ condition. We'll also take requests if someone is searching for something and we don't have it."
Find Exactly What You're Looking for at Mazzarese
One of the holiday season's most satisfying experiences is watching a loved one's face light up as they open that carefully wrapped gift you've been so excited to give them. Mazzarese makes finding a gift to elicit that reaction easy.
If you don't find quite what you're looking for in the showroom, Mazzarese can custom-make any piece you want. Plus, you can even supply an old, treasured piece and remake it.
"We love the fact that jewelry is forever, and you can melt it down and make it into something new," Veronica says. "A lot of people are realizing that they've got this jewelry in their drawer that they really want to do something with. There's so much you can do with old diamonds to make something new, and we don't charge extra to do that. It's just a matter of what materials you want to use and what you want to make. People are getting more and more sentimental about their pieces."
From start to finish, it only takes four to five weeks to custom-make a new piece of jewelry since it's all done in the store.
If you're shopping for a special someone and don't know which item will make the best gift, Mazzarese has a team at the ready who can help you find the perfect piece.
"We get to know who customers are buying for," Veronica says. "We fit the jewelry to the lifestyle. We find out their style and start with core pieces, like hoop earrings or a diamond necklace."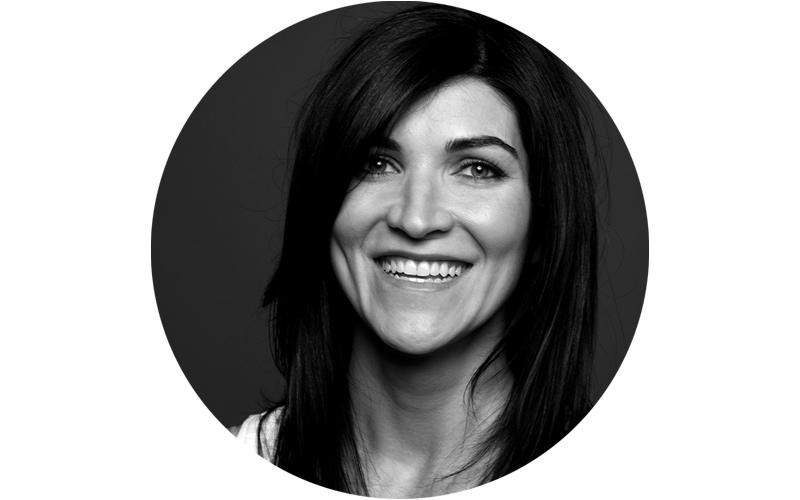 Stop by Mazzarese at 4850 W 135th St. in Leawood to discover all the possibilities. Stay tuned to mazzaresejewelry.com or follow Mazzarese on Facebook and Instagram @mazzaresejewelry and on Twitter @MazzareseJewels for updates about limited-time trunk shows and in-store events and promotions this holiday season.