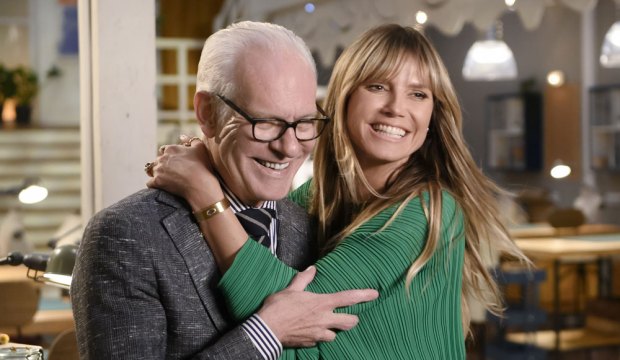 What the frock? How did we miss the launch of the new fashion design competition, Making the Cut, on Amazon Prime? The reality show—which was unleashed on March 27—stars style maven Heidi Klum and fashion guru Tim Gunn, who rose to reality TV fame by hosting Project Runway for 16 fab-u-lous seasons. (Fun fact: The duo won the Emmy award for Best Reality Host in 2013.)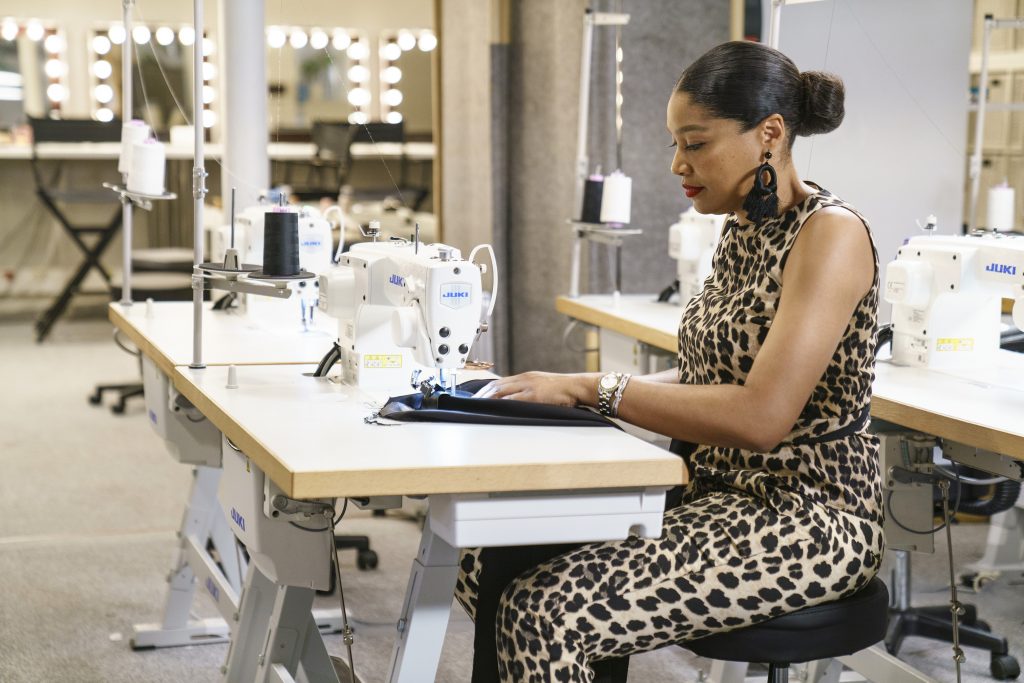 And if that weren't enough, the show features fashionista Megan Smith, who hails from KCK and now lives in Los Angeles. She's battling 12 other designers for a whopping $1 million grand prize. We chatted up Smith—who like the rest of us is self-quarantined—about her experience in this new couture competition. She calls the show perfect "escapism." We can't wait to get caught up today between those insipid Zoom calls!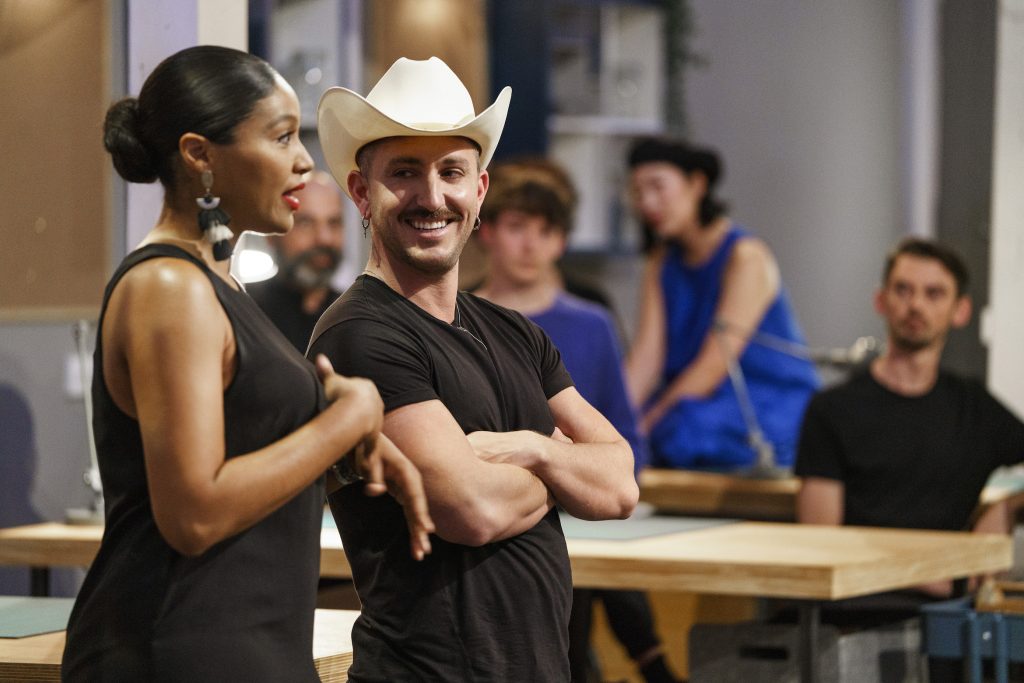 1) How does a nice girl from KCK end up on a buzzworthy fashion design reality show?
"I like to believe it was divine intervention. I applied for another fashion design competition show that shall remain nameless and was rejected five times! An old casting director from that show remembered me from it and suggested I apply for Making the Cut. I wasn't expecting to make the cast—but after months and months of interviewing I was selected, an absolute dream come true."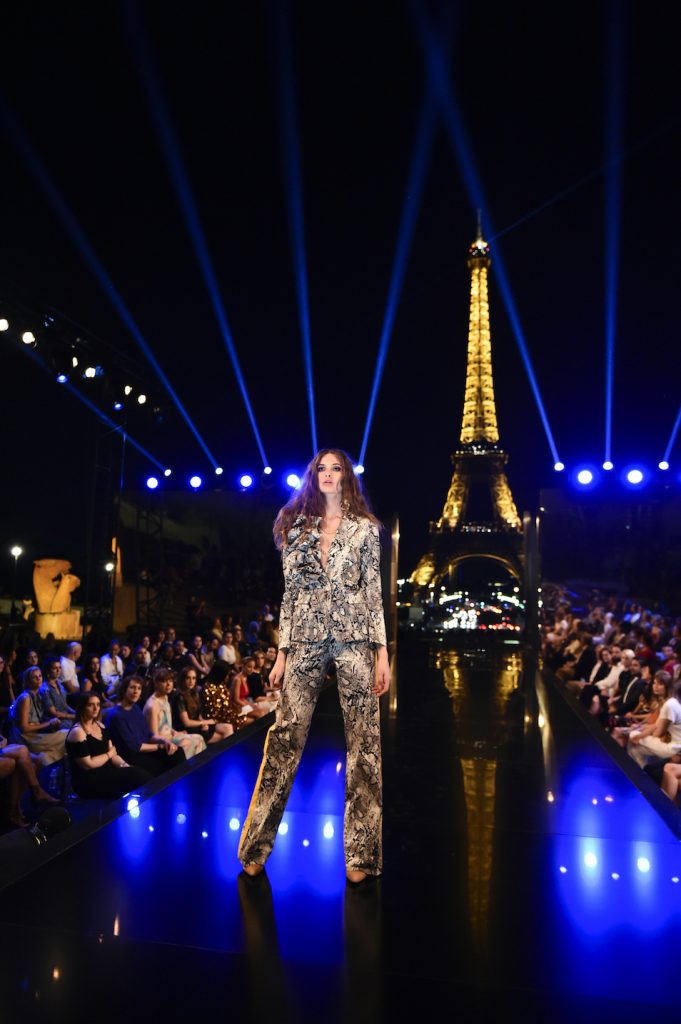 2) You're in it to win it. Describe your style. What looks are you best known for?
"I would describe my style as unapologetically feminine and easy glamour. I always say if JLo and Bianca Jagger had a baby that is my girl! I love suits and blazers. Classic lines, feminine silhouettes, bold prints, and of course black and white. I believe that a good design does not have to be complicated for it to make sense. I like to create looks that are easy and effortless. Things that people actually want to wear and buy."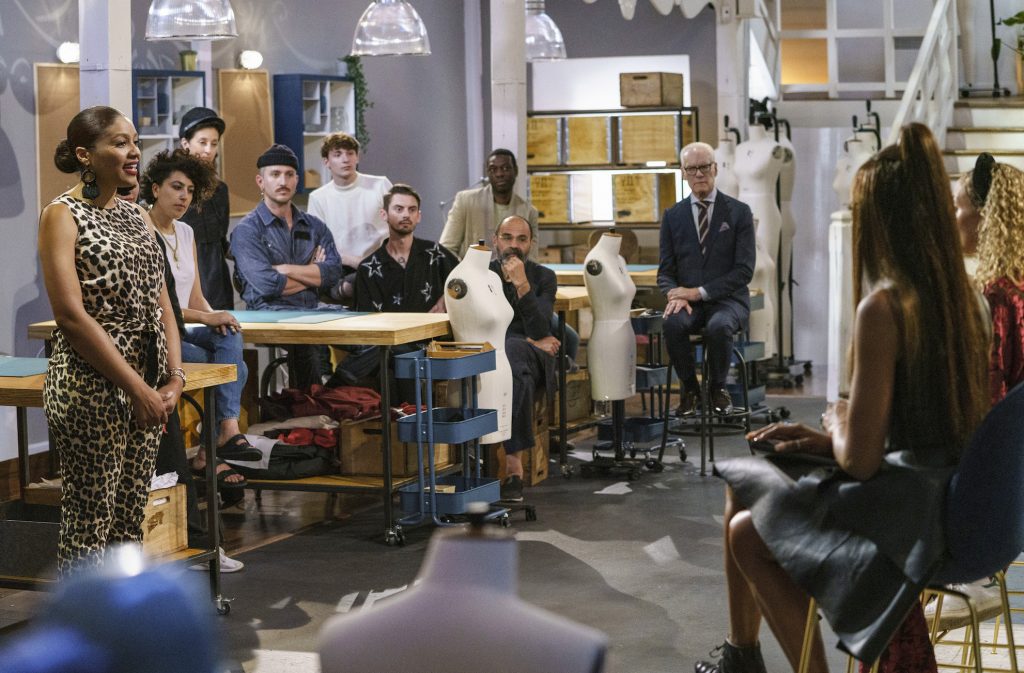 3) What's the experience been like? Reality TV can be nuts!
"So far, it's been overwhelming but very positive! I was so hesitant to share my talent and personal life with the world. I tend to be a very private person, but I realized that in order to be successful you have to take risks and put yourself out there. There are occasional bad comments or trolls who say negative things, but I don't let those comments stop me in any way. It's been really cool to see myself on TV and it's made me more aware of who I am and how I show up in the world. I also love being a source of transpiration for others. The outpouring of DM's and emails that I've received really make my day. It makes it all worth it in the end."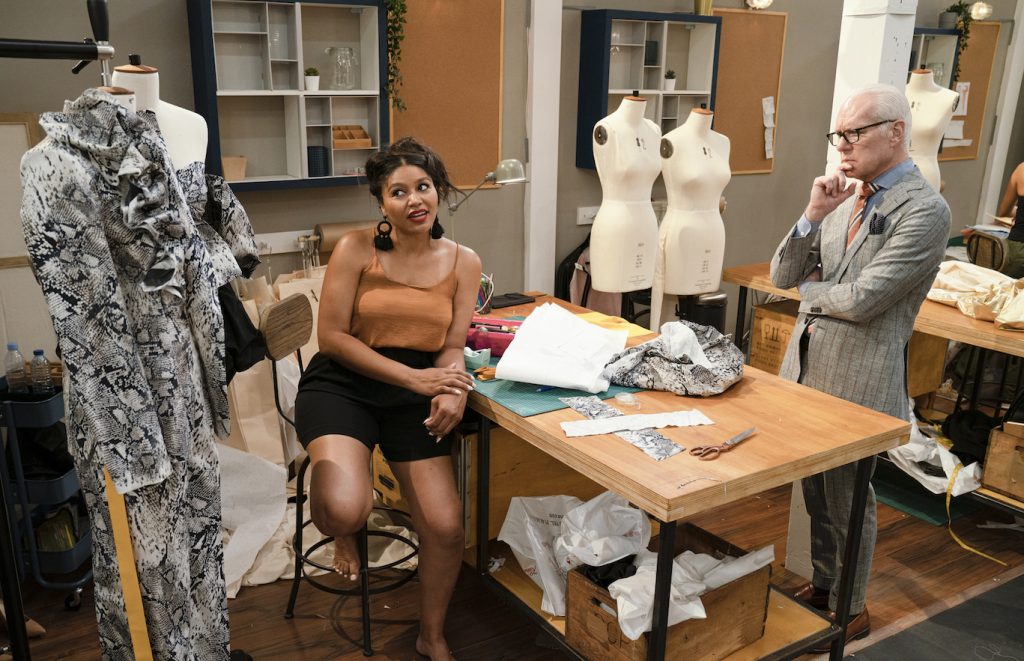 4) I need some dirt on Tim and Heidi right now! What are they like? Go!
"Dirt? I have none. Absolutely zero. I will say this. Tim is exactly how he appears on TV. He is a therapist, father, best friend, teacher, savior, and guru all wrapped into one person. Whenever he enters the room, I swear the angels above would start to sing. [laughs] Heidi is just as beautiful internally as she is externally. I love her funny songs and comments that she makes on set. It kept things very interesting! It's nice to know that even supermodels can be downright silly!"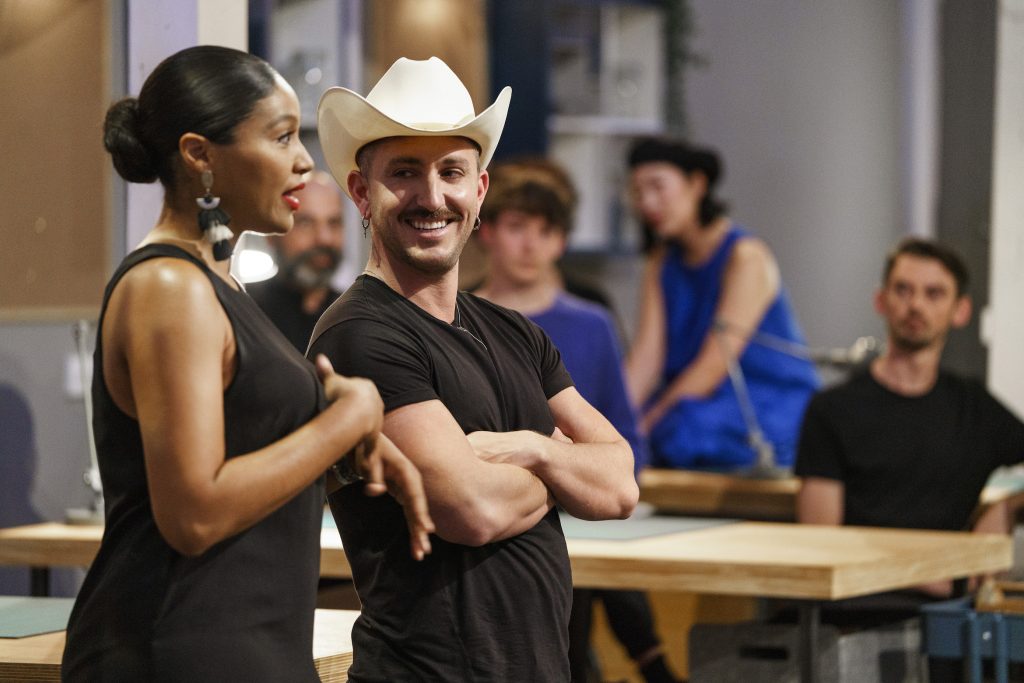 5) You're duking it out with people from all over the world. Is that good or bad?
"Ugh! The competition was so tough! It's good and bad. The good is that I was so happy to be chosen among such a talented group of people. Seeing how creative they are and their work ethic made me feel right at home. It was also great hearing everyone's stories and how they were able to build their brands. I've only had my brand for four years so it was nice to be surrounded by designers who have been working at this longer than me. The bad is that being in this type of competition brings all of your insecurities to the forefront. We all had moments and struggled. The exhaustion, harsh criticism, and jet lag really wore us out so eventually we started to get on each other's nerves and lose our minds! But—in the end—I grew to love everyone."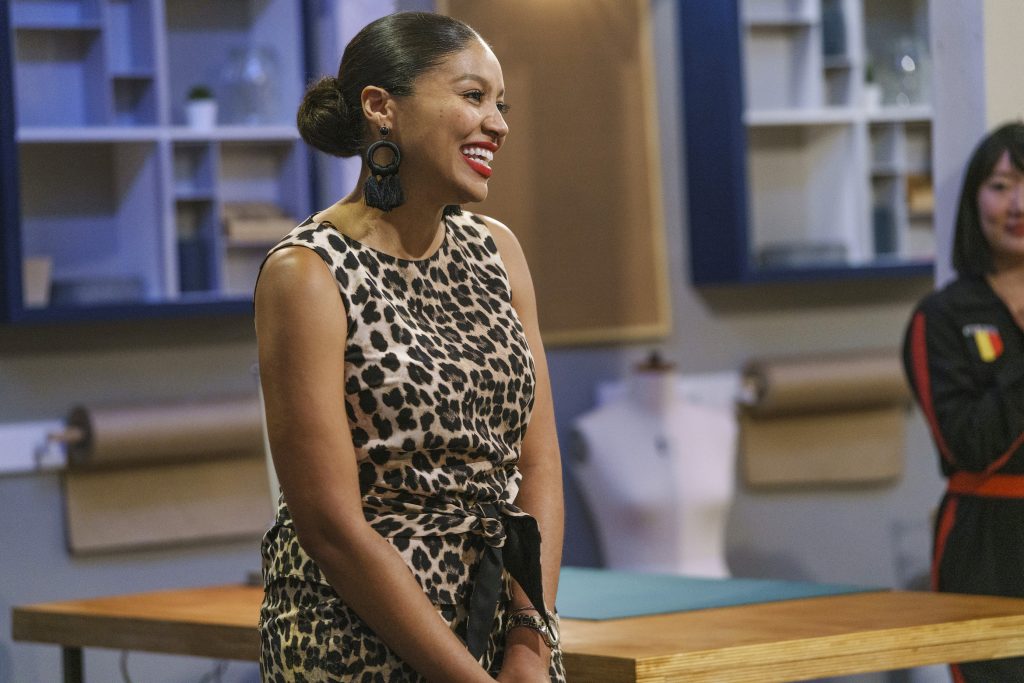 6) What has response been about the show? I feel like it's exactly the sort of content we need right now.
"At first I was so bummed that the shows air date so happened to fall smack dab in the middle of this pandemic. But then I realized that the timing couldn't have been better! People are loving that the show offers some sort of escapism from our daily lives. The fact that we travel to these amazing places and create beautiful collections is very uplifting and inspiring. And not to mention that the occasional shade and judgement that Naomi Campbell throws at us is super funny and entertaining!"
7) 'Fess up, since you're self-quarantined, what are you binging on right now?
"I love 90 Day Fiancé! I can't get enough. It makes me feel much better about my dating life and romantic choices. I've also been watching Dave on Hulu, which is very funny, and Shrill. (Yes! Yes to Shrill!) Most of the time I usually re-watch old classics like Purple Rain or When Harry Met Sally. And—of course—Sex and the City reruns."
8) Finally, next time you're in town, can I buy you coffee and we'll go through my closet and you can tell me what I should toss and/or burn. Deal?
"Absolutely! I'd love that! Then you can come to L.A and help me do the same. I know I have some horrible Hervé Léger bandage dresses in my closet from the early 2000s that I need to get rid of."
Interview minimally edited for content and clarity.