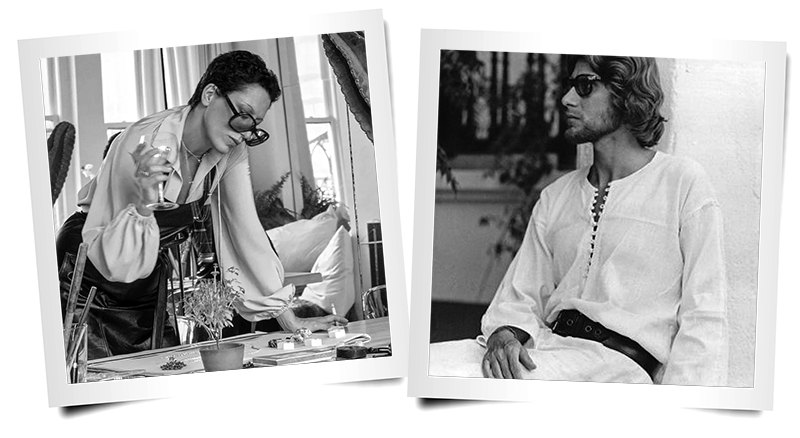 It used to be the norm for heavy fall/winter clothes to be hanging in the shops by now, but because of climate change, designers are turning out lighter pre-fall looks for the slow seasonal transition. And no surprise, there's a wink and a nod towards the 70s aesthetic again. I'm reminded of two design legends who were pioneers of bohemian chic, Elsa Peretti and Yves Saint Laurent. They were among the original fashion influencers, each for their assured creative vision and their personal style.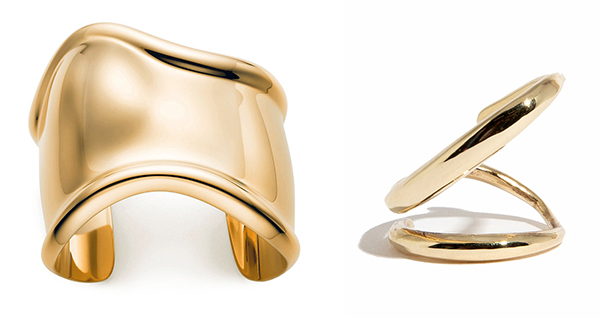 Hired by Tiffany & Co. in 1974, Elsa Peretti ushered in a whole new era of avant-garde jewelry design. Her iconic Bone Cuff—"ergonomically sensuous," as the company would coin it—was an organically sculptural wonder. Generously offered in two sizes and fabricated in four precious metals: black finish over copper, sterling silver, 18k gold, and 18k rose gold, the Bone Cuff by Elsa Peretti, ranges from $625 to $20,000. Available exclusively at Tiffany & Co. on the Country Club Plaza.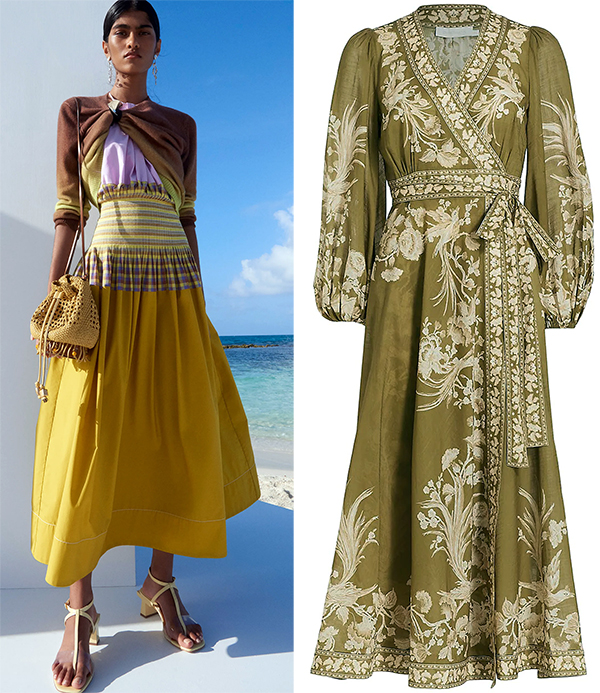 Algerian-born French designer Yves Saint Laurent shifted perceptions of elegant style throughout his career, and his influence remains pleasantly pervasive. The style of Saint Laurent's "Peasant" and "Russian" collections from 1976 is definitely in the air, with high-waist full skirts, peasant sleeves, and flourishes of flora, fringe, and embroidery. A modern take on this is the flattering Veronica dress, $898, and Cashmere Shrug, $398, by Tory Burch. Available at Tory Burch.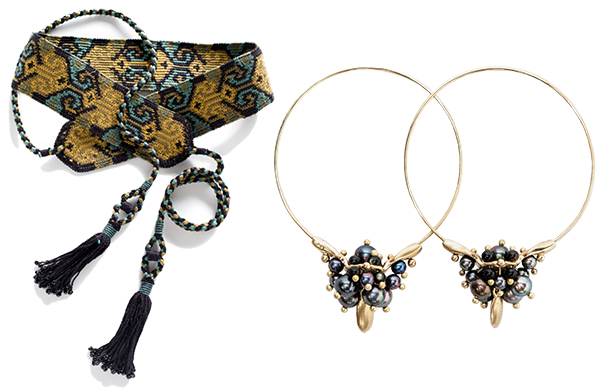 Possessing the folkloric vibe is the Ch'aska hand-crocheted and tasseled belt, $169. Available at Peruvian Connection in the Crestwood Shops, and following the free-spirited theme with femininity is the Anneke floral wrap dress, $750, by Zimmerman. Available at Halls in Crown Center. 
YSL's propensity for layering long necklaces added lavish eccentricity in the 70s, and can be replayed today. The mix of large pearls and pavé diamond beads is the pièce de résistance, while the 18k-gold Moorish motif pieces highlighting the long, blackened-sterling link necklace are a subtle nod to the Moroccan decorative arts that were close to Saint Laurent's heart. 18k-yellow gold diamond multicolor South Sea pearl necklace, $17,600, and Old World Collection necklace by Armenta, $1,340. Available at Tivol on the Country Club Plaza. 
New York artisan designer Ted Muehling began making jewelry in the 70s inspired by organic forms with a wisp of fantasy, including these Hoop Cluster earrings in 14k-gold and black pearls, $995, by Ted Muehling. Available at Asiatica in Westwood. Like Elsa Peretti, jewelry designer Faris Du Graf plays with sinuous form. Coil ring in bronze by Faris, $125. Available at Finefolk (4502 State Line Road).