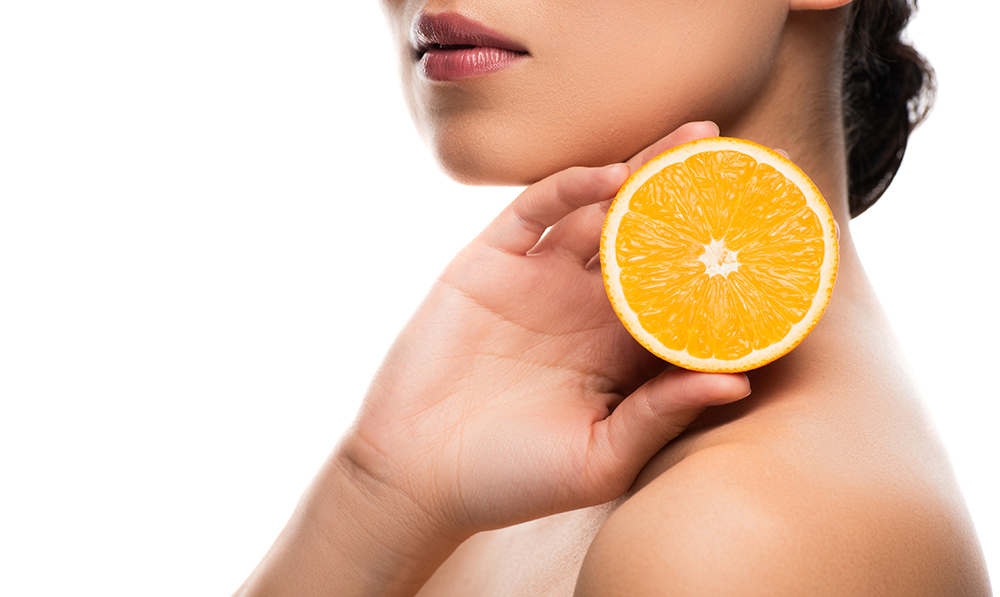 Think drinking your O.J. is just a good pick-me-up in the morning? Think again. Vitamin C, or L-ascorbic acid, is a skin-care superstar as well. As a powerful antioxidant, it protects from free-radicals, helps speed cellular turnover to brighten, and recent research shows it can even protect from sun damage.
There are many ways to harness the power of vitamin C, and drinking that O.J. is one of them. For the most direct effect, though, head to the skin-care counter or your dermatologist for one of these powerful products. Vitamin C is a fairly unstable chemical, so it is often combined with vitamin E to provide the most benefit.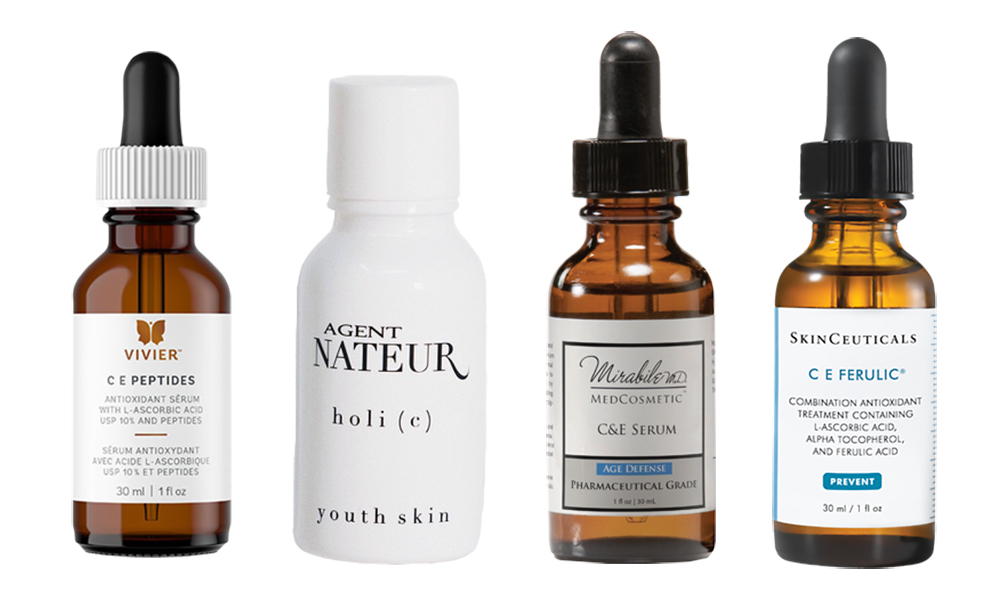 Vivier C E Peptides It only takes two or three drops of this potent serum targeted at nourishing dry, damaged skin. Vitamins C and E brighten while peptides help to smooth away fine lines and wrinkles. $160, available at Aesthicare Med Spa (Leawood).
Agent Nateur Holi-C For a different delivery method, try mixing your own. Holi-C is a clean, vegan product that can be mixed with water or into your favorite moisturizer or serum for a vitamin C boost. $120, available at Welwythn (Prairie Village).
Mirabile M.D. MedCosmetic C&E Serum C&E Serum is a highly effective blend of L-ascorbic acid, tocopherol, ferulic acid, and octapeptide with an intensified trans-epidermal carrier to deliver an excellent anti-aging product. The serum increases collagen production, provides superior antioxidant protection, corrects hyperpigmentation, and reduces the appearance of fine lines and wrinkles. $94, available from Mirabile M.D. MedCosmetic (Overland Park).
Skinceuticals C E Ferulic Antioxidant Serum Vitamin C and E are made even more useful with a pop of ferulic acid. Protect your skin from free radicals, brighten skin tone, and improve the appearance of fine lines, wrinkles, and firmness. The best part? Once absorbed, this serum remains effective for 72 hours. $166, available from Sunflower Dermatology (Riverside).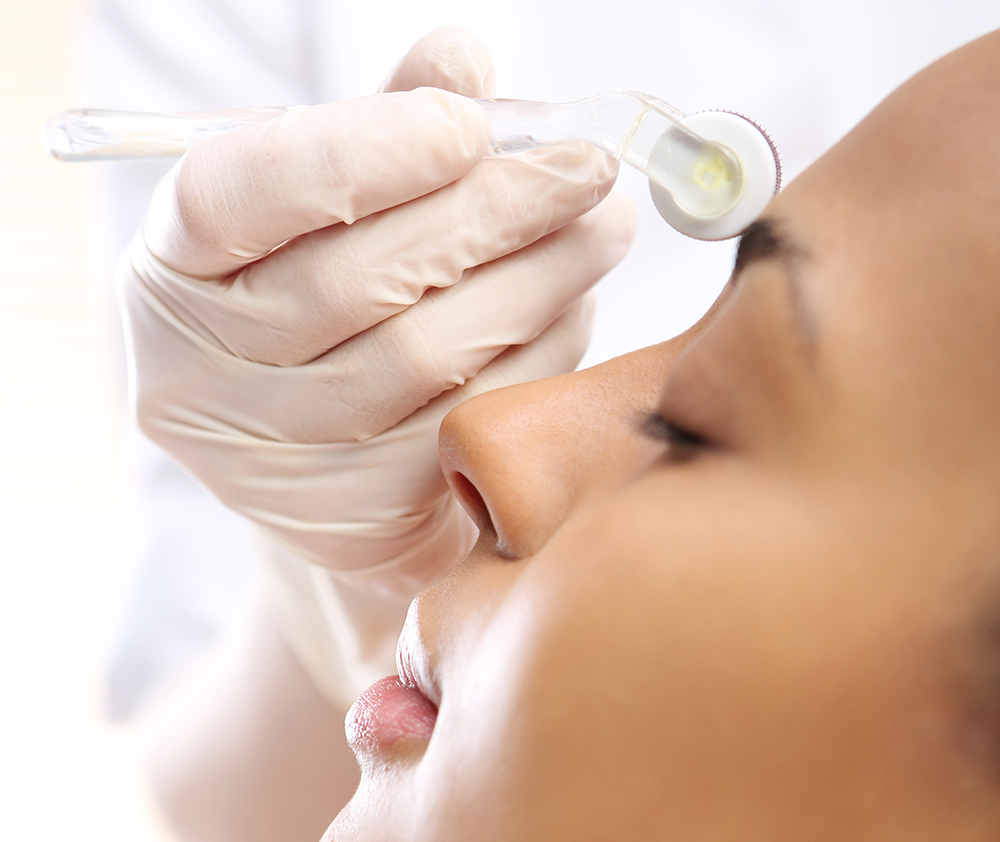 Delve Deeper
For an especially effective vitamin C treatment, the aestheticians at Hollyday Med Spa + Aesthetics include Obagi vitamin C with hydroquinone with their microneedling treatment. "It's a really effective way to quickly and deeply push the product into the dermal layer of the skin," says the owner, Holly Post.