Hey there, 2020! It's a new year and with it comes a fresh start—a clean sweep as it were. There's no better place to begin than with your skincare routine. Cleansing is always important but taking a gentler tactic in the winter months is wise. The frigid Kansas City wind is already doing plenty of stripping for you. Try these gentle cleansers to reveal glowing, healthy skin in the new year.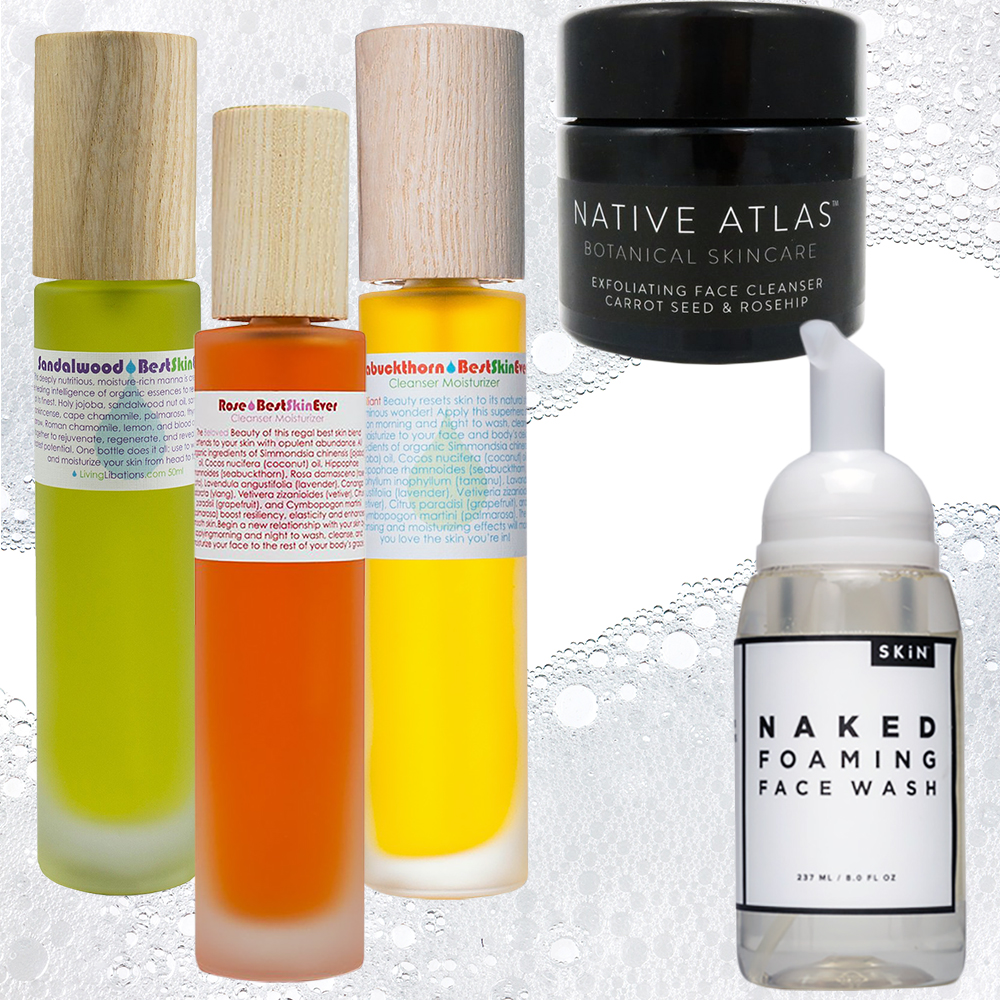 Less is More
Sometimes what's missing from the label is just as important as what's printed. Such is the case with Native Atlas's Exfoliating Facial Cleanser. The boutique skincare brand works with organic and wild-crafted (foraged) ingredients, such as the carrot seeds and rosehips, in this gentle exfoliating cleanser. What it doesn't work with is parabens, petrochemicals, or synthetic fragrances. So all skin types, especially dry and aging skin, have some soothing relief. Native Atlas Exfoliating Cleanser, $69 at Made in KC.
Oil and Water
Not all cleansers have to bubble. For those particularly dry days, turn to the Living Libations Best Skin Ever. This cleansing oil infuses irritated skin with moisture from botanical oils while whisking away dirt and grime. Use as a cleanser or as an exfoliator, on your face or body. Living Libations Best Skin Ever (50 ml) in Rose, $43, Sea Buckthorn, $31, or Sandalwood, $57, available at Welwythn at the Prairie Village Shops.
Lather Up
We all love the feeling of lathering up with a foaming face wash but many commercial products strip down the skin using soap. Not so with the SKIN Naked Face Foaming Face Wash. Using skin-friendly ingredients like coconut oil, olive oil, and aloe vera, this foaming cleanser leaves skin fresh but not tight and dry. SKiN Naked Face Foaming Cleanser, $10-$28, available at SKINKC.com or at their flagship store in Brookside.