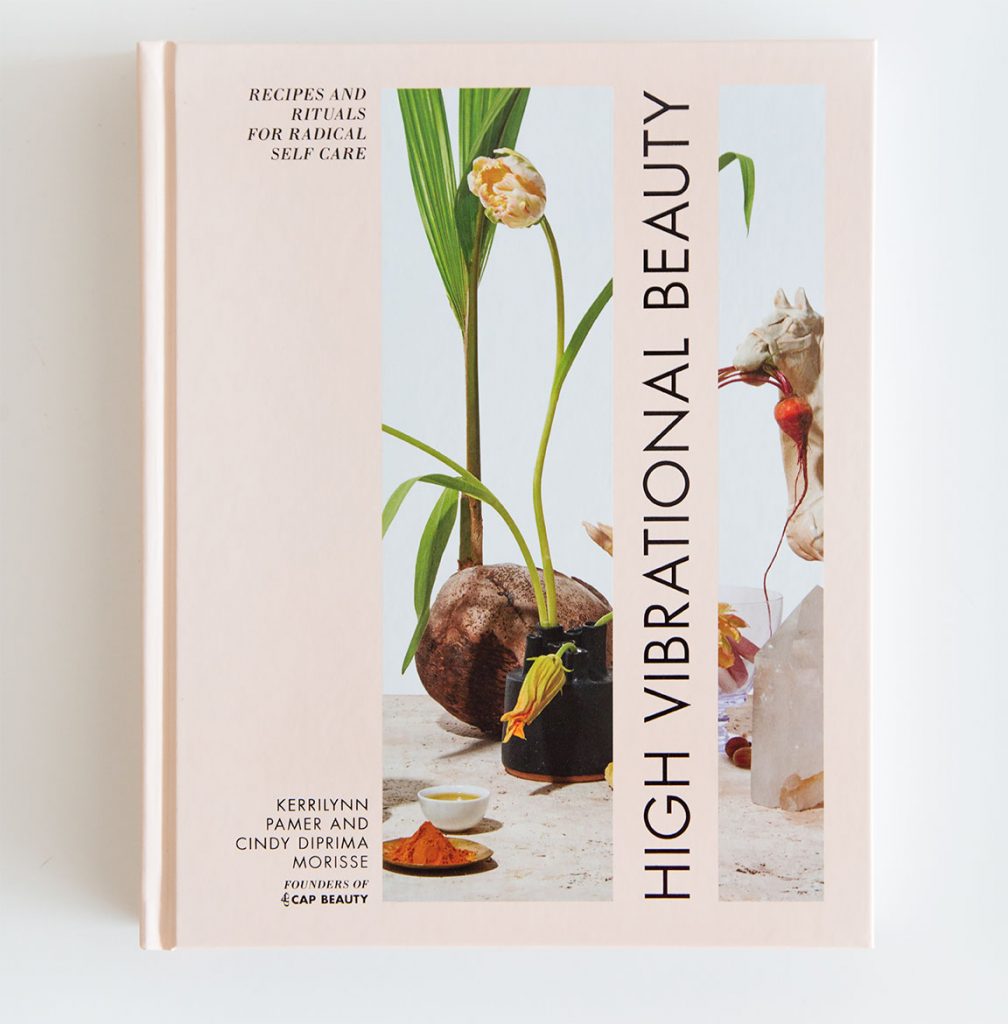 When talking about beauty, the conversation goes much deeper than just a great lipstick, serum, or spa treatment. As with all aspects of life today, living and consuming as naturally as possible to attain our most vital self are becoming mainstream goals. But achieving true natural beauty requires as much self-care on the inside as it does on the outside.
This brings me to Within Apothecary, a modern beauty oasis within Finefolk, created by "clean" beauty/wellness consultant and makeup artist Gina Holmberg. The breadth of Holmberg's organic, natural and sustainable skincare and makeup products, as well as her formidable advice on inner/outer beauty as wellness, are enticing. She offers one-on-one sessions on clean skincare, makeup application, and a cosmetic bag clean-out service.
On my last visit to Within, I found this brilliant book, High Vibrational Beauty (published by Rodale, 2018), and was struck by its stunning visuals—spreads of the richest, most inspiring still-life imagery that left me breathless. Looking more deeply, I found it well-written and filled with knowledge and useful ideas.
The authors, Kerrilynn Pamer and Cindy DiPrima Morisse (co-founders of the Cap Beauty boutiques), impart more than just nuggets of expertise on makeup palettes and at-home beauty treatments. Their "high vibrational manifesto" takes it to a higher level by creatively schooling on such things as the benefits of rituals and spiritual altars, the power of plants and crystals, honoring the rhythms of nature, and finding our purpose and gratitude. On top of that, there are lots and lots of healthy, beauty-enhancing recipes, all smartly divided into the four seasons. It's a comprehensive 360-degree approach to natural beauty as a lifestyle. The authors ask you to manifest your most resilient, luminous beauty on the outside by reaching within. And this, just possibly, in turn means ultimately being a happier you.