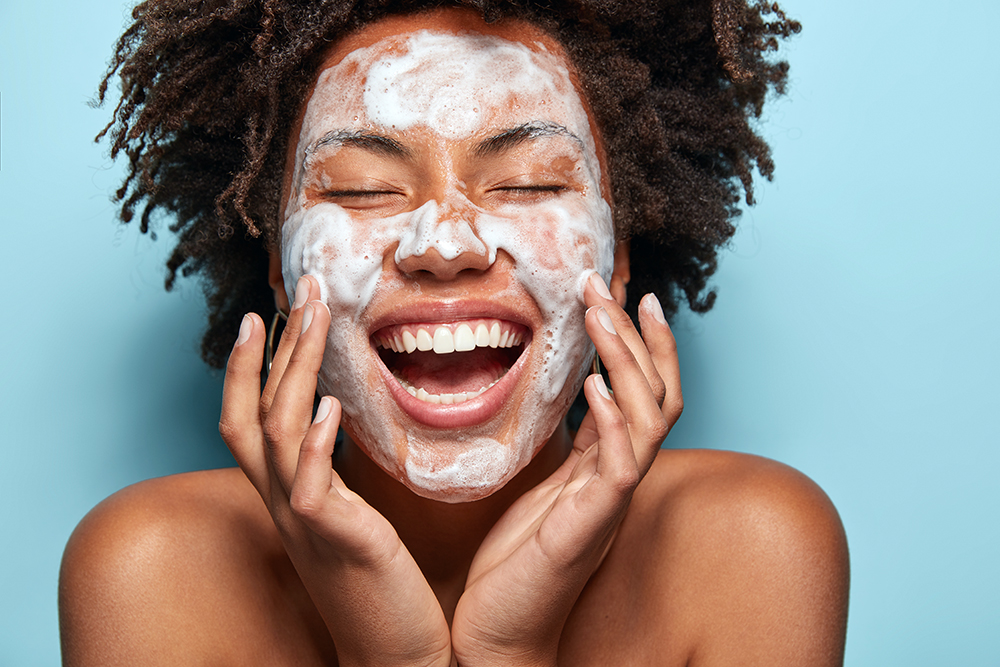 New season, who dis? Spring is here and it's time for a clean slate, starting with your face. Check out three locally produced facial cleansers to put your best face forward as the weather warms
The Goddess Within
Who knew that bar soap could be so good for your face? When you're using the Green Goddess bar from Wild Wash Soap Company, you'll feel satisfied, not stripped. This super-fatted vegan facial bar uses Hari Om Hemp to harness the anti-inflammatory properties of CBD oil. Finished with essential oils of tea tree, eucalyptus, and hyssop, this bar is soothing for all skin types, especially temperamental skin. Green Goddess Face Bar, $11, wildwashsoap.com.
F-ohm for the Face
Do you assume that you have to forgo the lather to go natural? Think again! Zen Body Cafe offers a foaming facial cleanser infused with essential oils of either lavender, rosemary and tea tree, or grapefruit. Each formulation starts with organic castile soap and jojoba oil and customizes with essential oils. So foam up and feel fresh, not tight. Foaming Face Wash, $9.50, available at Jean's Flowers (Smithville), or at etsy.com/shop/zenbodycafe.
An Oil for Everybunny
Cottontail Company makes all of their products by hand, including their Cleansing Serum. A cleanser and a serum? In one bottle? Yes, indeed. Harnessing the power of oils to dissolve makeup and grime, this simple mixture of organic jojoba, grapeseed, olive, and ylang-ylang oils gently cleanses while nourishing the skin. Cleansing serum, $15; available at cottontailcompany.com.