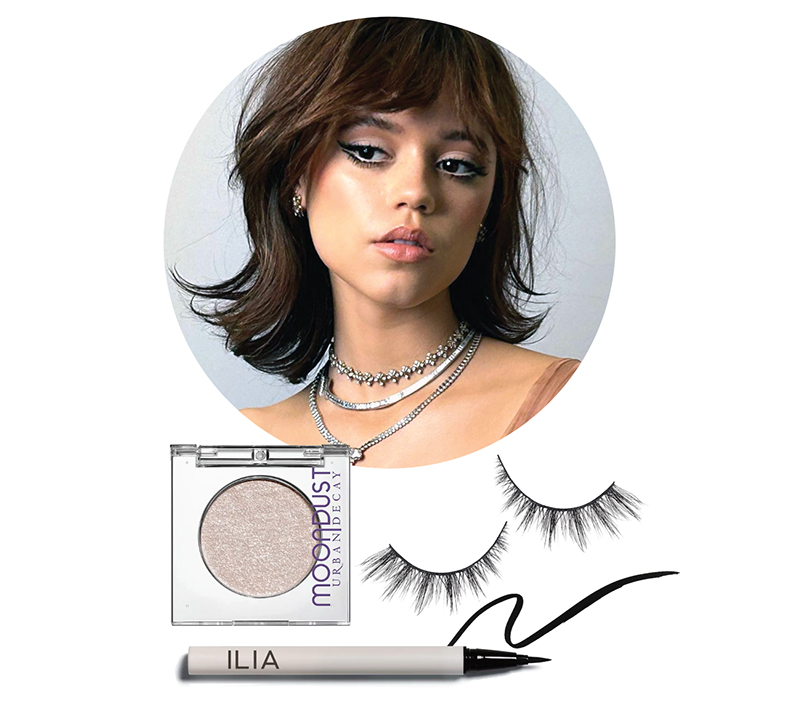 Twenty-year-old Wednesday star, Jenna Ortega, got the dramatic Sophia Loren treatment for the Golden Globes. Her makeup artist, Vincent Oquendo, elevated the dark-eyed actor's look from soft goth to sophisticated 1950s glamour. (Hint: for extra brightness, line your inner lower lid with Gel Pencil Eye Liner in Incorruptible White, $23, by Mac. Available at all Ulta shops.)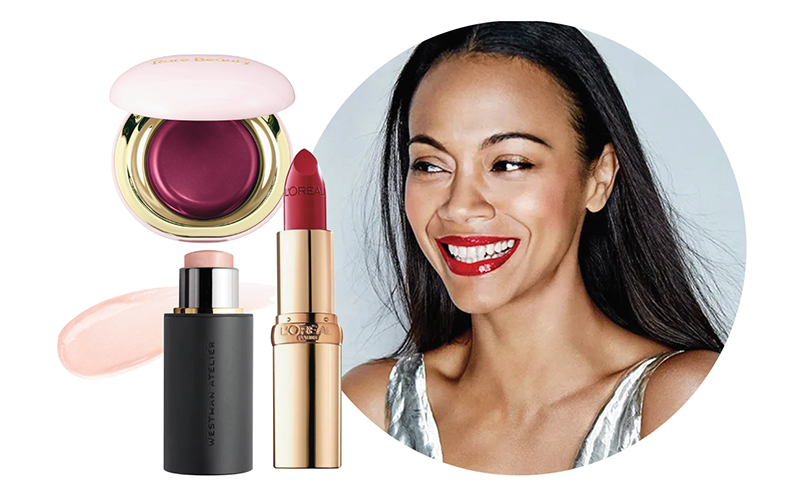 Zoë  Saldaña, 44, is a mom of three boys and one of the highest paid actresses in Hollywood. Yet with her busy schedule, she's a proponent of a natural, unfettered look with a careful hydrating regime and products. But, wow, do the reds illuminate her complexion!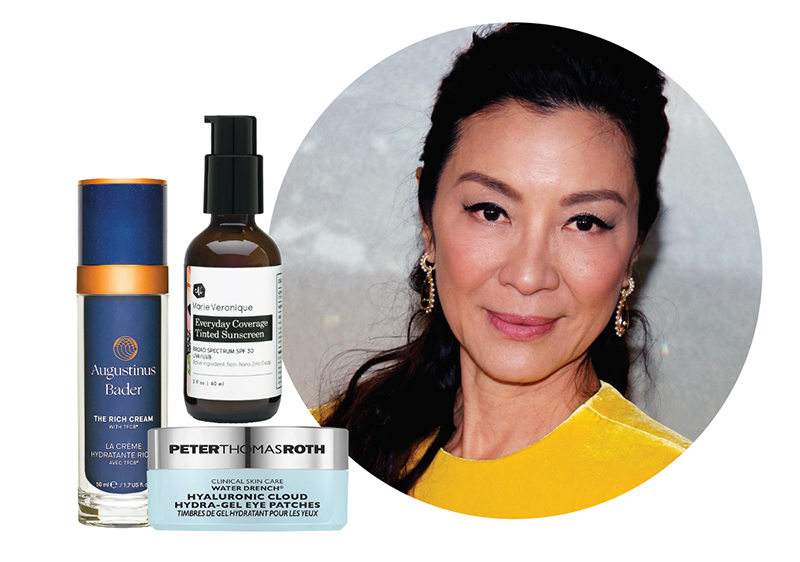 The universal heroine, Michelle Yeoh, at 60 is clearly confident and exudes "real" beauty while engaging in a purposeful regime to maintain a healthy natural look. She's religious about her daily use of face masks and eye patches, keeps the harmful rays at bay, and moisturizes with the best.