Sponsored content: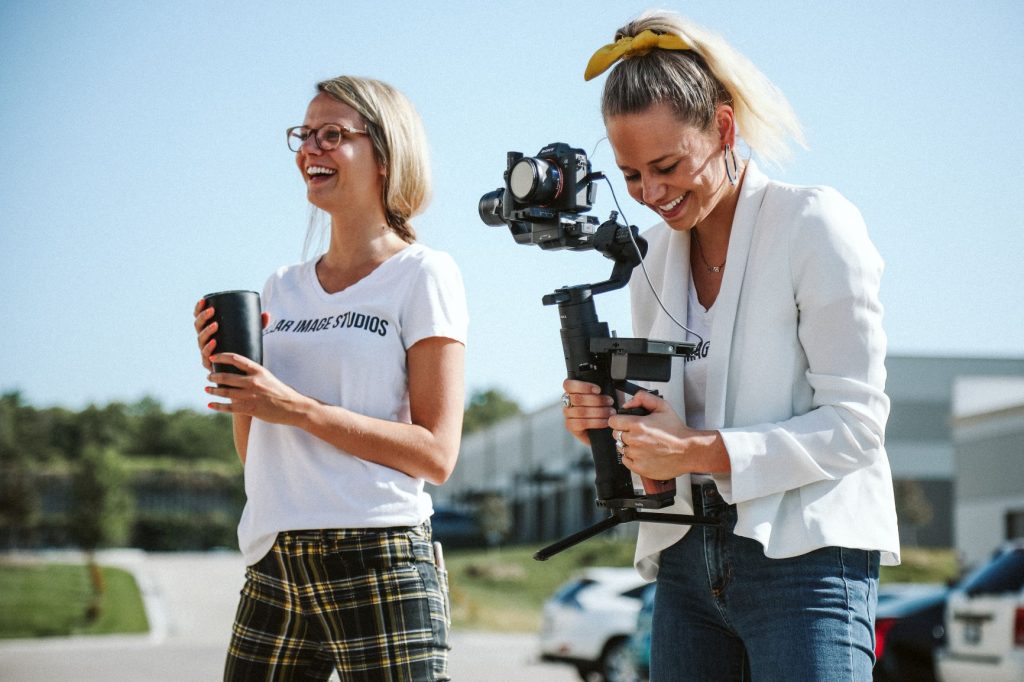 Sisters Jasmine and Amber Baudler are—as they say—brutally honest with each other. It's come in handy time and time again as the co-owners of Stellar Image Studios, a full-service video company based here in Kansas City. Amber offers the creative vision behind many client projects while Jasmine is the task-oriented, business savvy half of the talented duo. "That's what makes us work so well together," says Amber. "We've learned to stay out of each other's lanes." They also have the distinction of being the only 100 percent women-owned, SBE-certified film crew in the metro—and their clientele reads like a who's who of well-known businesses.
When they started SIS (get it?) in 2017, the sisters came from wildly different backgrounds. Amber had been working on documentaries while learning the ins and outs of the film production. Jasmine was immersed in the world of non-profits and career development. When the two teamed up for a video for a philanthropic endeavor Jasmine was working on, they realized how much synergy they had.
Three years later—and in the midst of a pandemic, no less—their company is thriving. "Response has been great," says Jasmine. Specializing in corporate, industrial, educational, and institutional videos, they have cultivated a diverse customer base—including Women's Foundation, Johnson County Library, Bank Midwest, and AdventHealth Shawnee Mission to name a few.
Girl Power
When they launched, the two quickly realized the overall need for women in film industry. To that, SIS says they strive for equality on set and have a steadfast rule—a 50/50 crew ratio that is almost always female-centric. "It's such a male-dominated industry, and we want proper representation both behind the camera and in front of the camera," says Jasmine. "And we want communicate how important that culture is to our clients." They actively recruit women to learn the cinematic ropes. "We really focus on training women who have a creative interest and foundation at an early stage—people who are in college and high school," says Amber. "We want them to grow with us."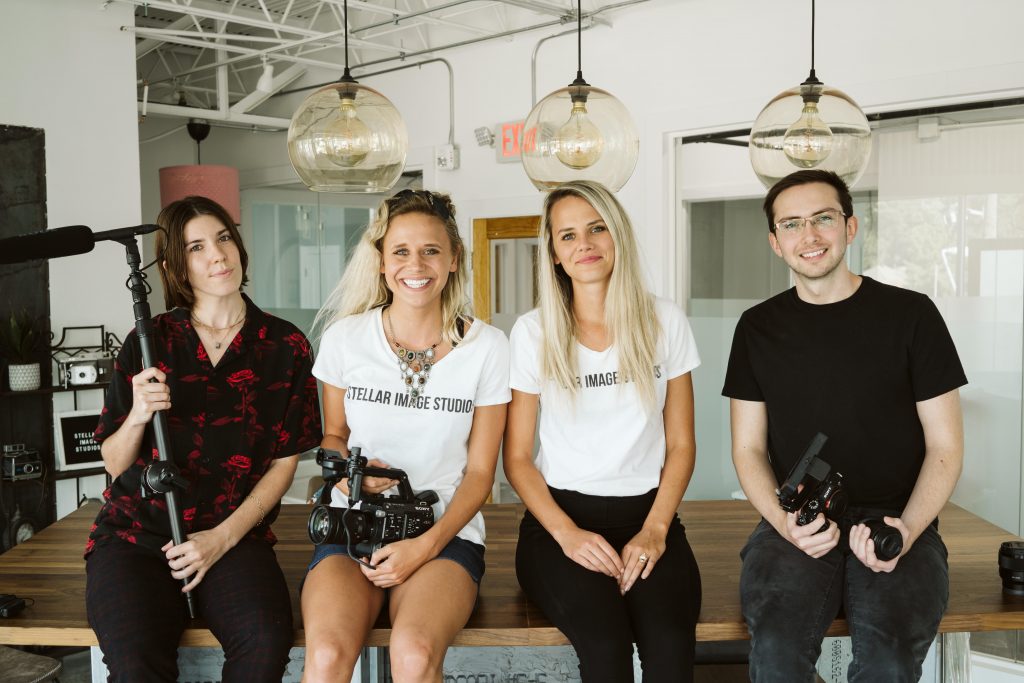 Also in the company's DNA? Purposely paying it forward and mentorship. "We provide pro-bono work for charities we're passionate about," says Jasmine, who mentions the team's work with Big Brothers/Big Sisters of Greater Kansas City. "Helping the community is a huge part of our company. Without our mentors we wouldn't be where we are today, so it's good to give back." Currently, the sisters are in the midst of creating curriculum for workshops where small groups of girls can study everything from operating a camera to editing.
"Positive, Inclusive Culture"
With a company they singlehandedly built from the ground up, both sisters are proud of the culture they've created—and ensure they handpick the best crew possible. "The best part of having ownership of this company is having the freedom and ability to create a positive, inclusive culture," says Jasmine. "That's a huge benefit—as is working with my sister. We have a ton of fun together."
Amber agrees and compliments her sister as well. "When I was doing video work for others, I couldn't hire my own staff. Now I have the chance to give other creatives a job and a space to grow," she says. "It's always rewarding to see someone who doesn't know the ins and outs of video too well and then see how much they'll learn. Plus, working with Jasmine—she thinks in text and I think in color. It's a beautiful partnership we have."
Awards and Accolades
The Stellar Image Studios team is gearing up for a big 2021, but for now are focusing on the flood of inquiries they've had about staging online virtual events. "It's become a big part of our business model since COVID," says Jasmine. SIS just announced a partnership with Vine Street Studio Art Gallery to create Vine Online, a virtual art fair that will debut in October, 2020.
Recently nominated as the 2020 Emerging Business of the Year by the Kansas City Chamber of Commerce, SIS continues their upward trajectory even in a middling economy. "Our sales are up and we continue to attract new clients," says Jasmine. And when asked if they were bothered by the competitive nature of the industry, she demurred. "We don't see competition as competition. We see them as collaborators," she says. "I enjoy teaming up with them and using them as assets. There's enough business to go around and we truly help each other out. It's very collaborative. We're all looking out for each other."