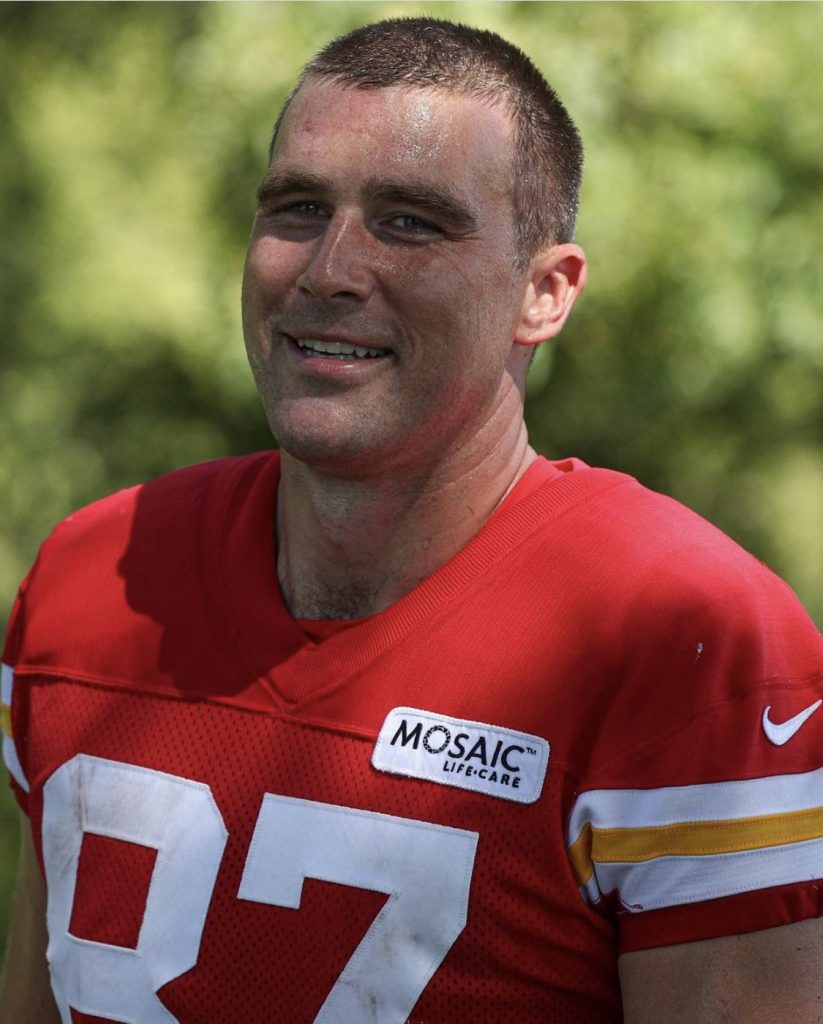 According to the Twitterverse, Kansas City Chiefs tight end Travis Kelce did the unthinkable earlier this week.
He shaved off his iconic beard.
Yes, his face is nekkid.
No mustache Monday for Travis Kelce. Said earlier "I forgot to put it on." #Chiefs pic.twitter.com/20lbvhrP9F

— Harold R. Kuntz (@HaroldRKuntz3) August 16, 2021
Apparently, after sporting a mustache for a few days, the 31-year-old decided this week to shave his beard completely. (We get it. It's hot out.) Once photos started trickling out, members of Chiefs Kingdom were quick to skewer the All-Pro's new look.
Comments ranged from mildly hilarious to wildly hilarious:
"Travis Kelce really had a nice Hall of Fame career going there until he shaved his beard," says @OMalTheAlleyCat.
Travis Kelce shaved his beard and lost all of his rhythm and soul pic.twitter.com/l5ZVG7eQ7O

— Josh Sánchez (@joshnsanchez) August 16, 2021
"There goes Travis Kelce's value. He lost all his swag and looks like a high school principal," says @DraftDiamonds.
Travis Kelce gotta be single.
Ain't no way in hell sis is still with him after this. pic.twitter.com/sfFd9Zp6R3

— 🤓ϟ 9¾ (@CARMELDIMPLEZZ) August 16, 2021
"Travis Kelce looks like Will Ferrell if Will Ferrell was playing Travis Kelce in a movie," @DylanLoweNFL says.
#NewProfilePic pic.twitter.com/9XkYzSQqT2

— Travis Kelce (@tkelce) August 17, 2021
Fortunately, the freshly shorn Kelce is a good sport about the hairless hullabaloo. Kelce took a clever swipe at himself by editing a selfie—complete with cartoon beard. The caption? "#NewProfilePic"