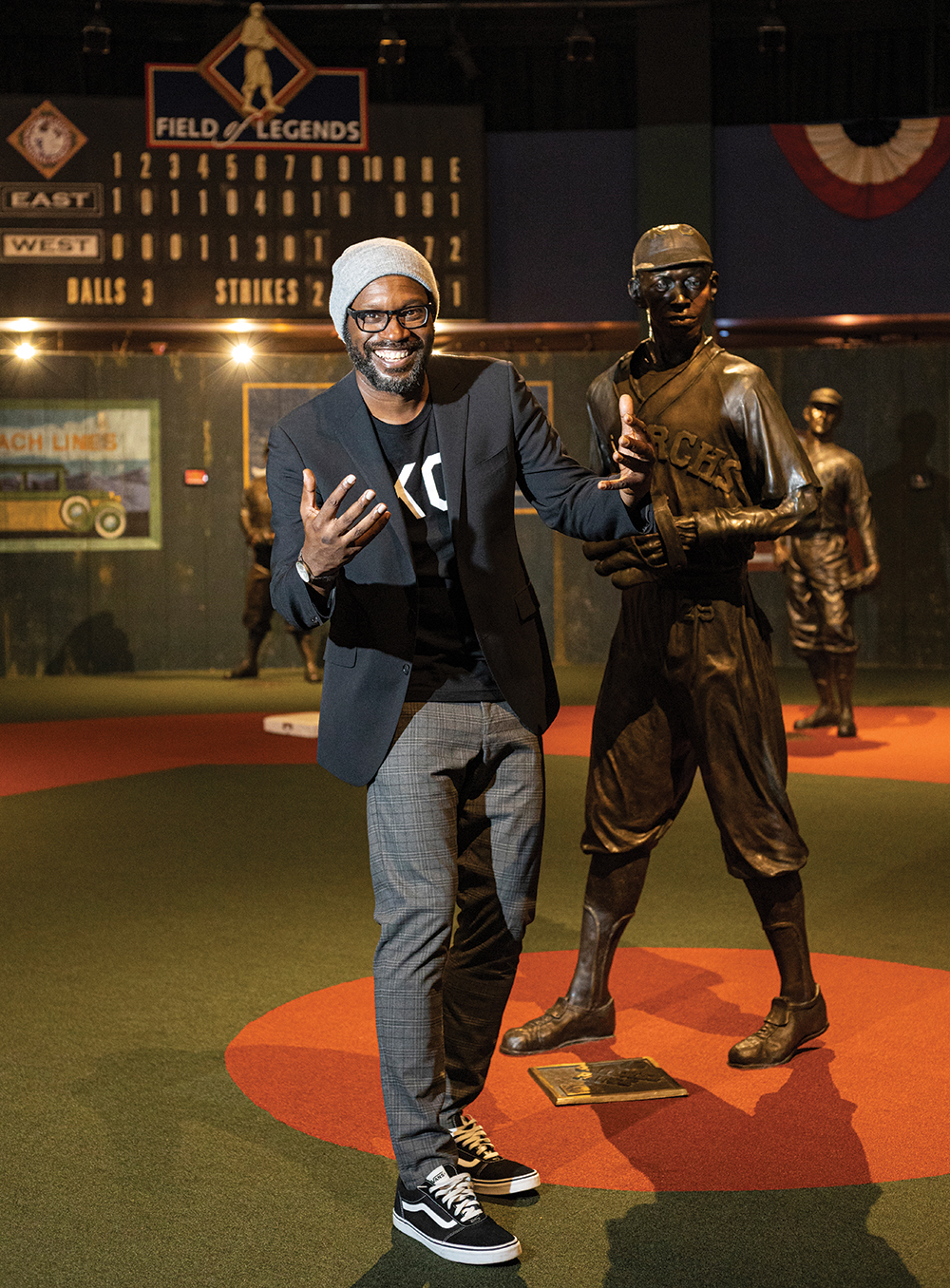 Longtime Fox 4 News film critic Shawn Edwards has been reviewing movies for more than 20 years. Now, the award-winning journalist is pursuing a career in actually making movies. Edwards also currently works for Hidden Empire Film Group based in Los Angeles. Right now, he's on the marketing team, but Edwards has plans to produce feature films, TV series, and documentaries, all while hoping to put Kansas City on the filmmaking map as he splits time between Cowtown and the West Coast. He may be spending more time in LA, but Kansas City is dear to his heart. "I love living in Kansas City because the city has the best positive energy on the planet. I also really appreciate all of the historic neighborhoods like Beacon Hill that are making a comeback as urban living thrives and becomes a real thing in KC."
---
Shawn's essentials…
KC History: So much black history has taken place in this city. American culture has definitely been enhanced by a slew of KC icons. Barbecue pioneers (Ollie Gates and Arthur Bryant), jazz legends (Charlie Parker and Count Basie), baseball greats (Satchel Paige and Buck O'Neil), and a maverick filmmaker (Tressie Souders—the first black woman to produce and direct a feature film way back in 1922) have all helped to forge KC's international identity with their accomplishments.
Hidden Gem: The Stanley H. Durwood Film Vault in the Central Library in downtown Kansas City is incredibly dope. Dude created AMC Theaters and invented the multiplex. The vault shows movies and often hosts film series in its intimate setting that actually used to be a bank vault. Now that's money!
Shop Local: I love Peters Clothiers. It's a family-owned shop and the brothers make you feel like family while helping you look sharp. At some point in life every guy has to start dressing like an adult, and they always have me looking grown up and sexy.
Shade Faves: I own a ton of designer frames. However, a simple pair of black Warby Parker Wayfarers is my favorite. I wore them at my father's funeral. Yes, they represent basic style but also function as a reminder to me of my family legacy.
Hat Tip: When it's time to drip, I hit The Missing Piece in Crown Center. Hats are so in right now, and they have the best selection in the city. My lid game is so fire now.
Sweet Treat: McLain's oatmeal raisin cookies stand out. I will run ten miles just so I can treat myself to a few.
Fave Movie House: Screenland Armour is my haven. The staff knows cinema, so the pre- and post-conversations about films with them are always engaging and the service is always High Fidelity charming.