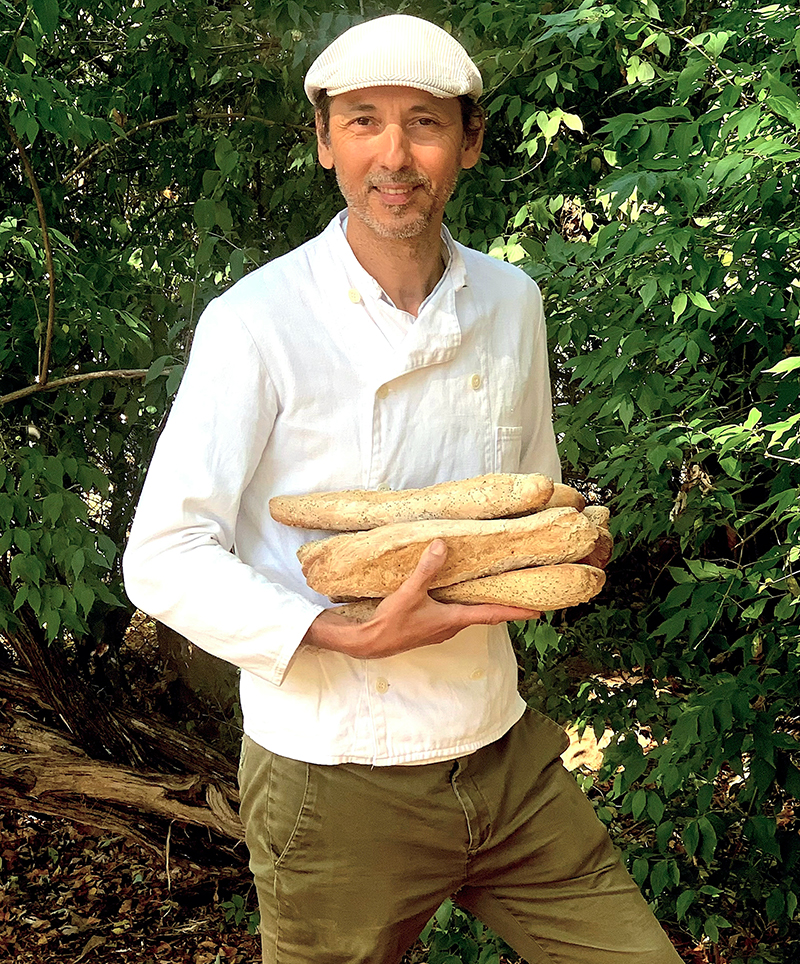 Faridj Ait Abdelkader landed in Kansas City after growing up in Paris, then launching a culinary career in the south of France, where he developed a love for Mediterranean cooking. He's seen kitchens all over the world, training with Les Moulins Bourgeois in Paris before taking his cooking skills to kitchens in New York City, Miami, and Williamsburg. Today he's treating Kansas Citians to traditional French bread, popping up all over town as Breaking Bread, and offering made-to-order services so locals can get a taste of his artisan bread—handmade with slow-rising starters and dough—anytime they have a craving. "I love that Kansas City is such a foodie town with great restaurants," Ait Abdelkader says. "I've been pleasantly surprised how fans of healthy artisan bread have come out of the woodwork to enjoy what I'm making and to support Breaking Bread." Breaking Bread pop-ups have taken Ait Abdelkader all over the city (find out where he'll be next by following Breaking Bread on Instagram), and he's found a few favorite local spots along the way.
Faridj's essentials…
Shop Local: I find Pryde's Kitchens and Necessities impressive and an iconic place with such an authentic feel. I particularly like my La Creuset Moroccan tagine, as I love making classic tagine dishes with couscous.
Happy Hour: I like to sit outside at Verbena in Meadowbrook Park for happy hour—great crab cakes and veal croquettes.
Nature Time: Self-care for me is being in nature. I've lived in urban cities all my life and am used to walking everywhere, so I find so much of Kansas City's beauty on foot or by bicycle. Plus, living so close to Loose Park, The Nelson-Atkins, and the Kauffman Gardens is a pleasure.
Dining Out: I've loved Baba's Pantry's baba ghanoush and hummus for a long time. I was happy to see their well-deserved props by Bon Appetit after opening their cool little pantry and deli on east 63rd Street.
Art Fix: The Heidmann Art Salon, created by Scott Heidmann and Ken Petti, offers a series of clever, conceptual art events—always with engaging themes and very different each time.
On Tap: While I'm actually more of a wine drinker and really like the Underdog Wine Shop in Crestwood, I've recently gotten into the different beers by City Barrel Brewery. The Rad AF is my favorite, and so refreshing after biking.
Hidden Gem: The quiet nature behind the Kauffman Foundation (across the street from the formal Kauffman Gardens) where there are what feels like secret, savage trails that wind around to the beautiful foliage and a lake fed by Brush Creek.