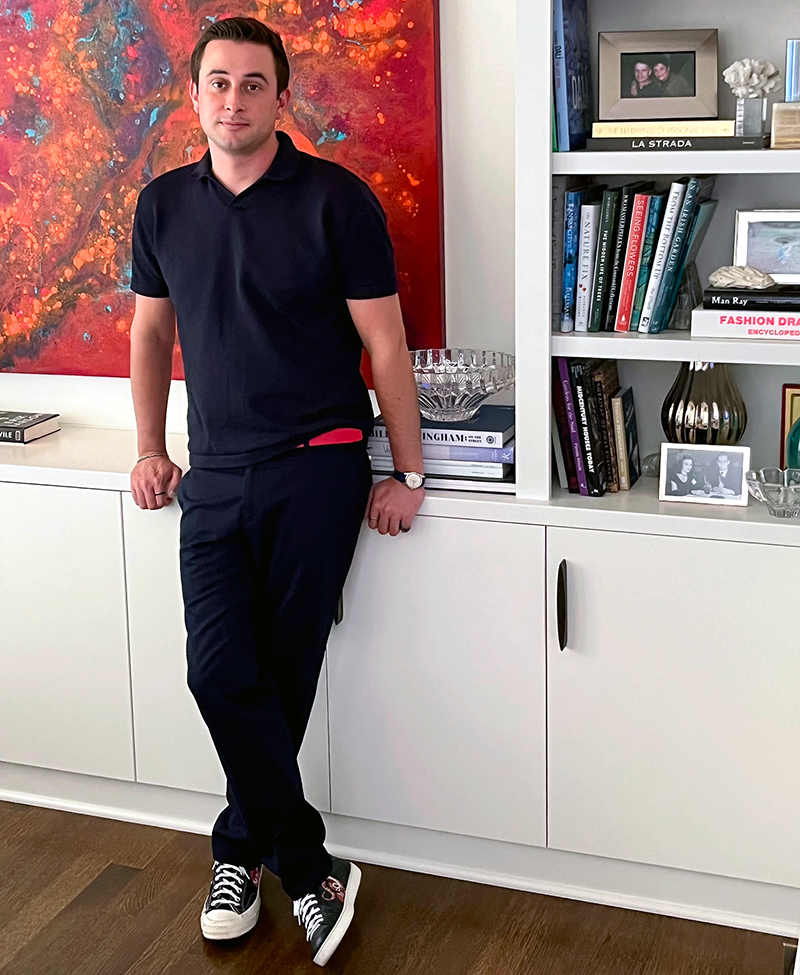 Brady Legler paints his world with bright and vibrant colors that come through in his abstract paintings, fine jewelry designs, and lines of handmade silk and wool rugs. "The continual shift of infinite patterns and colors is both invigorating and calming to me," he says. "The beauty I find in abstractionism, I also find in symmetry. I think my work incorporates both. I love exploring the infinity of patterns and color." Legler has made quite a name for himself around the world, and samples of his work have appeared in Vogue, Elle, Modern, Hunger TV UK, 1st Dibs, The New York Times,GQ, Lucky, Paradis, Grazia France, Hospitality Design, Robb Report, and more. Legler grew up in Kansas City, and when he's not traveling the world looking for inspiration, he's splitting his time between living in Kansas City and New York City. "Living in New York for the past 15 years has been amazing, but Kansas City has a greater sense of warmth and community for me," he says. "I travel a lot with my work and KC just feels so good to come back to. It's my home!"
---
Brady's essentials…

Bite to Eat: Café Provence in Prairie Village. I order whatever the staff recommends—everything is amazing, but soufflé night is my favorite.
Credit Card Damage: Halls has always been my go-to KC destination since college for shoes, clothes, and gifts—they have it all. I also love Ulah for the exact same things. Tivol too, of course!
Hidden Gem: The Belger Arts Center. I got a full behind-the-scenes tour years ago and had no idea how this cool space was in the heart of KC and housing so many creatives. 
Home Makeover: Green Door Antiques in the West Bottoms has the most unique finds in KC. I have two amazing vintage chairs from there that I use in my studio.
Night Cap: Johnny Kaws in Waldo for a Manhattan. 
Take in the Art: I discover new art on every visit to the Nelson-Atkins Museum. You could go every day for a month and always uncover something new. We are so lucky to have a world-class museum in KC. My favorite painting on display is Caravaggio's Saint John the Baptist in the Wilderness.
Perfect Day: A perfect day for me starts with a coffee from Second Best Coffee, a quick run, getting some paint on a canvas, then lunch or dinner at Caffetteria in Prairie Village.