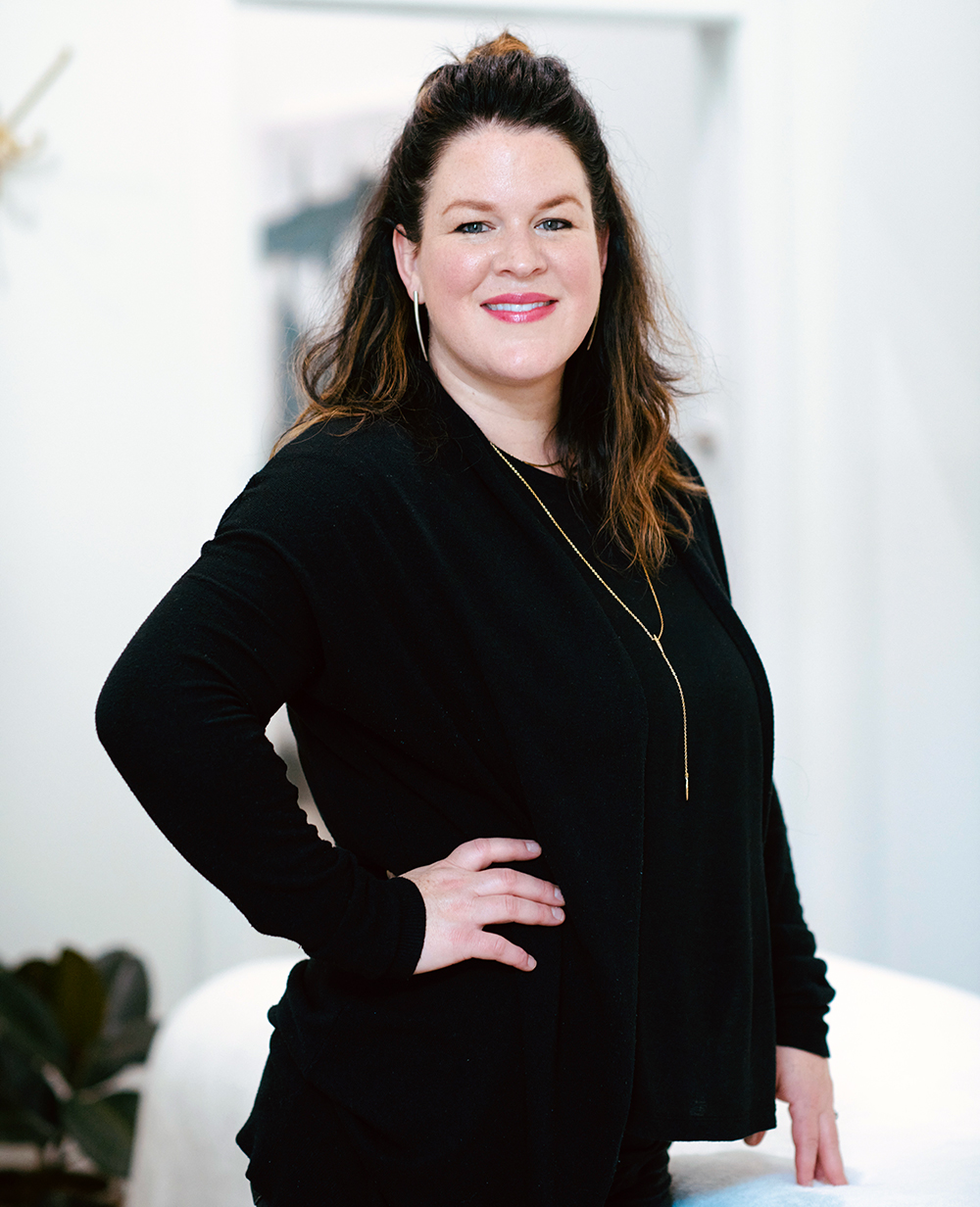 With more than 15 years of experience as an esthetician, Alexia Wambua has a more expansive take on what defines beauty. While some say it's in the eye of the beholder, Wambua says, "Beauty—for me—is an attitude of kindness. It far surpasses any other form of physical beauty."
Wambua found her skincare calling early. "I went to an event at a spa once when I was younger. I remember walking in and loving all of the smells and sounds," she says. "It was almost instant. I knew I was destined to work in that environment. I ended up working for that spa while I went to beauty school."
Today, she's responsible for creating Native Atlas, a line of luxe, all-natural skin- and body-care products free of harmful ingredients. Using her knowledge of skincare and all-natural botanicals sourced from all over the world, the local skincare mogul continues to expand the line, which was founded in 2014, to help customers look and feel their best.
---
Alexia's essentials…
Mandatory Skincare Product: I love my Rewind Tonic and Mimea Oil Cleanser, and of course, I have them on hand. My favorite SPF is the tinted version by Josh Rosebrook. I use it every day!
People Watch: The Crossroads district is really fun to walk around—and there are beautiful, stylish and creative people everywhere.
Where To Max Out Credit Cards: Welwythn! I love all of the clean makeup, skincare, and pantry items they sell. They have the most amazing selections.
Hidden Gem: Happy Gillis. We love the food, and the owners are pretty awesome people.
Retail Therapy Getaway: I am super excited to shop at Clairvaux, the new women's boutique opening this fall, which I already know will be my favorite. The concept of blending Parisian and California style is genius.
Guilty Pleasure: Having cocktails with my husband. We usually stop over at Port Fonda for the great tequila selection and, of course, the epic margaritas.
Reason To Live In KC: It's a beautiful city full of beautiful creative people. There's a slower, balanced pace of life here that feels good. The Chiefs and the Royals are pretty amazing too.
Decadent Dessert: I'm not a huge sweets person, but if we ever order carryout from The Russell, I always make sure we get desserts! I've never tried anything I didn't like.