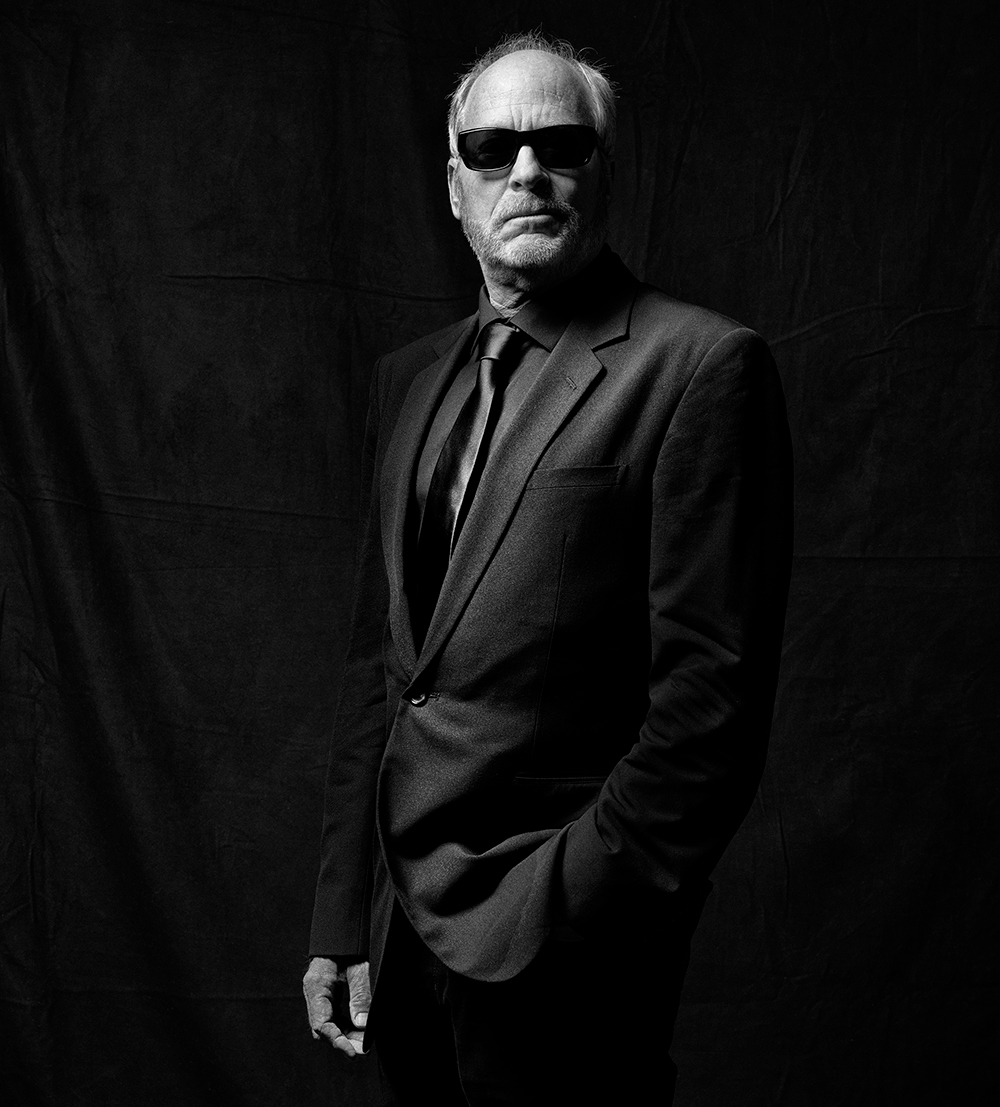 You don't know his face, but you know his faces. Since 1968, when he borrowed a friend's camera to shoot Jimi Hendrix in concert at Municipal Auditorium, Kansas City native Greg Gorman has been making iconic photographs of some of the greatest entertainers and celebrities of our time. Michael Jackson, Barbara Streisand, Al Pacino, Michael Jordan, Andy Warhol, Liza Minelli, Jodie Foster, David Bowie and Leonardo DiCaprio are only a few of the red-carpet habitués that have been captured by his lens. Gorman had shot some of the stills that shape our memories of beloved films. He has also conquered the art photography world with studies of nude males that have been exhibited in the United States and Europe.
Born in Kansas City in 1949, Gorman grew up "on the cusp of Mission Hills," he says with a chuckle, on 65th Street across from Indian Hills Middle School. He attended Pembroke Day School, Indian Hills, Shawnee Mission East High School and The University of Kansas for two years before transferring to the University of Southern California, where he earned a Master of Fine Arts in cinematography.
Less than ten years after moving to California, Gorman was living the dream, with a big house in Hollywood Hills and A-list clients that have become close friends, including David Bowie before his death, Grace Jones, and Elton John. At 70, he still feeds on the frenetic pace and energy of Los Angeles. A picture may be worth a thousand words, but Gorman is flush in both currencies. In an early morning conversation from his home, words tumble out in a witty, salty, irreverent stream. "I'm an openly gay person. You can ask me anything, I'll give you a candid answer." After one razor-sharp wisecrack about a certain politician, he mused, "I'm sure that wouldn't go over very big in the magazine." Indeed.
Gorman's latest project is a 400-page coffee-table tome by prestige German publisher teNeues called It's Not About Me, due out in fall. It's Gorman's 12th book and the first one that spans his entire 50-year career.
In 2020, Gorman is also teaching workshops in Los Angeles, Santa Fe, Oslo,  and a master class in Medocino, CA.
What did your parents make of your decision to move to California and try to become a photographer?
My father was in the furniture business, and he moved to California after the divorce when I was in about 5th grade. My two brothers ended up in California, too, and worked with my dad in the furniture business for a while. I didn't have any interest in that whatsoever. My dad always considered me to be a bum because I was taking pictures—until I became successful, which was kind of funny. Then it was never about who did I shoot. I remember one time telling him I shot the cover of Life magazine with the most powerful women in Hollywood: Streisand and Fonda and Goldie Hawn and Sally Field and Jessica Lang, and he said, "How much did you get paid?" [laughs] Typical Jewish furniture salesman's background, so, it was funny. He got to see me be successful before he died, with the big house in the Hills and all that stuff.
How often do you get back to Kansas City?
I come back every year, usually for about a week around Thanksgiving. I love coming back.
What are your checklist things you always want to do when you come home?
Well, barbecue, barbecue, and barbecue. Winstead's hamburgers on the Plaza. Antiquing is a huge thing in the River Market and the West Bottoms. I love the Nelson-Atkins Museum; I almost always make a trip there. When I'm feeling insanely adventurous and terribly reminiscent, I'll drive down to the Marais des Cygnes Wildlife Refuge because I used to hunt and fish a lot down there as a kid. I spend every evening in the office at Jasper's Restaurant visiting with those characters. I have dinner there pretty much every night. They are my dear, dear friends.
How did that friendship develop?
My dad was great friends with J.J.'s [Mirabile] dad, Jasper Sr. So I knew [his sons] Leonard and J.J. [Jasper Jr.] and Josephine, Jasper Sr.'s wife. She's an amazing woman. I just visited her the last time I was back in Kansas City. They're all sweethearts and I love them dearly. Jay is a remarkable guy, a passionate guy, and they're all funny, and we all enjoy drinking wine. I make a little wine up in Napa Valley (gkgcellars.com) and I always come back with a couple of cases, not of my wine but just stuff they can't get.
How did you get into winemaking?
It's sad. I'm quitting making wine after '18. It's just too hard to sell. My wine's like a $135 bucks a bottle. That probably, in Kansas City, sounds expensive, but today people are buying wines $50 and under, because they are great values, and $300 and over. The middle-priced wines from $125 to $250, people are glossing over. I'm getting huge scores from [Robert] Parker and Wine Spectator, but it's harder and harder to sell. I just don't have the time and the energy to get out there and peddle it. I sold out every vintage up through '14, no problem.
In the autobiographical portion of your upcoming book, you are quite critical of your early work. How has your style evolved?
When I first started shooting, I had the lights more over the camera. Later I realized it was more interesting to take the lights off the center focal point of the camera and create a more dynamic range between your highlights and shadows. I realized people were more interested in what you didn't say in your shadows than what you said in your highlights. It allows for a little more intrigue. I've found it's always better if people walk away wanting to know more about a picture than answering all questions by over-lighting a photograph. My early works look like interchangeable postage stamps. [laughs]
You decided early on to train your camera on people instead of inanimate objects. Why?
I don't have the patience to shoot a table or a doorstop—you know, catalog photography. If I don't have an interchange with somebody, I just don't have any interest in that. I've never been able to shoot anything that doesn't talk back to me.
Do you take phone pics?
I've got my iPhone which takes fantastic pictures, but when I'm traveling, even if I'm posting stuff on Facebook, it's people. I'm not interested in shooting landscapes. I'm not a huge advocate of Instagram. I'm one of those old-school people, my old boyfriend did all my Instagram posts. At this stage I'm so tired of going out with people and their only focus is to get that picture for Instagram, and they're not about living in the moment and enjoying the time with the people they're with, but they're more interested in a f***ing picture that they're going to post later on Instagram or Twitter or whatever.
How do you think Instagram has affected portraiture?
I used to do a lot of personality portraits but now with the onset of selfies, celebrities don't really need personality photo sessions anymore. Before, people needed to create an idea, an image that represented who they were, now they just take their own snapshots with their iPhones. [laughs] It's crazy, everybody's got these selfie sticks. It's hysterical.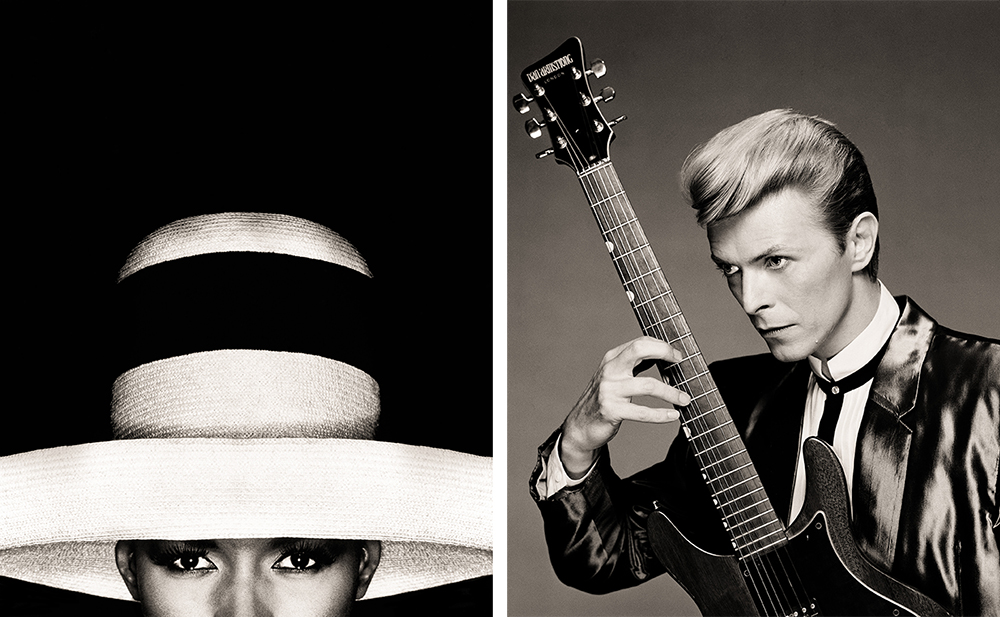 How did the advent of digital photography change your work?
There are positive and negative things about the role of digital in the realm of photography. Instant gratification is a plus on some sides and a negative on other sides. Clients now know they can see the damn pictures immediately and it puts you on the defense because you've got to get everything turned around and done lickety-split. Before, the film had to go to the lab, it had to be processed, it had to come back, you had to look at the contact sheet, you had to make a selection of pictures, you had to crop them, they went back to the lab, they got printed, you came back, you picked the pictures you liked, then they had to get retouched, then they had to have an internegative shot. It was a process that took a couple of weeks to get through all those steps. And today that can all be done in a matter of hours. That's pretty remarkable. And that's probably one of the reasons to embrace digital technology, but it also changes the whole dynamic of the process. And I think the fact that you can make pictures so picture perfect today also takes a lot of the charm and appeal out.
Do you think digital technology has shifted color photography?
Today with the tools that you have readily available, people are pushing them to the max. It's like if you've got a car that'll go to 160 miles per hour, you've got to drive it at 160 miles per hour. At the end of the day, that's really not what it's about. It's about driving within the realm of the speed limit and what makes sense. Does it make sense when you drive 160 miles an hour? No, it doesn't. And that's pretty much the same deal with Photoshop. They've created these tools like de-haze and clarity, which is basically sharpening mid-tones and contrast, that make the pictures look almost cartoonish. I have friends that work professionally, and they amp the skies up to these blues where there's no sky that's that color. And they look like cheap, shitty postcards.
When you are watching the news and what's going on in the world, are there people that you have not photographed yet that you would love to photograph?
Yeah, there's always people I've wanted to shoot. I always wanted to shoot [former Soviet leader Mikhail] Gorbachev. The person I wanted to shoot the most throughout my life because growing up I had such a crush on her, is Brigitte Bardot. I thought it would be so amazing to do a book on her at this stage in her life. She lives in the south of France. I would love to just follow her around and shoot her as she is today because she is a remarkable woman. She was one of the greatest, most beautiful, heavy-sex-appeal gals in movies that really, in that day and age, were deemed over the top with sexuality. If you look at any of her early movies like And God Created Woman or some of the early movies she did with Jeanne Moreau, it was more inherent and implied than anything else but yet she maintained an amazing presence visually, and now, you know, she's kind of an older lady and kind of let herself go and really hasn't worried about that whole image, which is kind of great, because most of her peers that are still going are still, you know, hitting the Botox, hitting the plastic surgery and still trying to live that life with the image they were 30 years ago. I find that quite interesting with Brigitte Bardot.
What kinds of faces and bodies most intrigue you as subjects?
I like imperfect faces. I'm never looking for the Ken-doll look. I like kind of a thin nose or a straight chin. I find inherent sexuality more interesting if it's less than perfect, you know. I think if you look in the history of photography and people that shot a lot of male nudes, you know, Bruce Weber tends to shoot larger, more masculine guys, Herb Ritts shot guys kind of in between Bruce and myself, [Robert] Mapplethorpe shot more African-Americans and I shot more lean, sinewy dancer types.
You often speak of your love of fishing. That seems so different than your Hollywood lifestyle…
I know. It's something that I'm trying to basically pare down my life at this point and get rid of everything I own, to tell you the truth—my home in the country, and the rest of my wine, and I'm trying to get my archives placed. I'm at a point in my life where I would really like to spend the next whatever I've got left fishing and just relaxing and not giving a shit about anything. I really enjoy being on a lake, being on a river. Every year for the last six years or so in early October, I go with a dear friend from Kansas City, Kent Flury, up to Saratoga, Wyoming, and we float the North Platte River for a week. It's a week every year that I look so forward to. We don't see anybody, we're on the river, we stay in this little old hotel up there, it's just fantastic. It's just a week of really relaxing and exhaling and enjoying nature and it's something I would like to do a lot more of, but you get so stuck in the confines of living in Hollywood, California.
Would you ever leave Hollywood?
[Pause] Um, yeah, I mean, I don't know. At this point I've been in the same house since 1982 and you can imagine, it's just loaded with shit, and I'm pretty settled. But I would, once I get rid of everything else, I think I would take a lot of departures. I've often fancied having a cabin on a lake with a boat and I think I could be quite happy doing that. It would be no problem for me to leave here. I don't work so much, you know, in the realm of Hollywood anymore. I mean, because this is what I did for a living, many of my friends are related personalities in Hollywood, that's just because of the nature of the business. That's one of the reasons, and the charm, of coming back to Kansas City is, people are so nice and so friendly and helpful, and it's just a different world. It's a nice world. People are willing to help you without seeing what the hell is in it for them, you know. Out here, everyone kind of gauges you a little differently. But it's OK. You know, you make your friends out here and as you get older and wiser, you weed out the ones who are just the sycophants that are just hanging on to you for whatever they can get. But there are great people out here, and I'm up in the hills and removed from all of it, and it's great. I love LA.
Interview condensed and minimally edited for clarity.