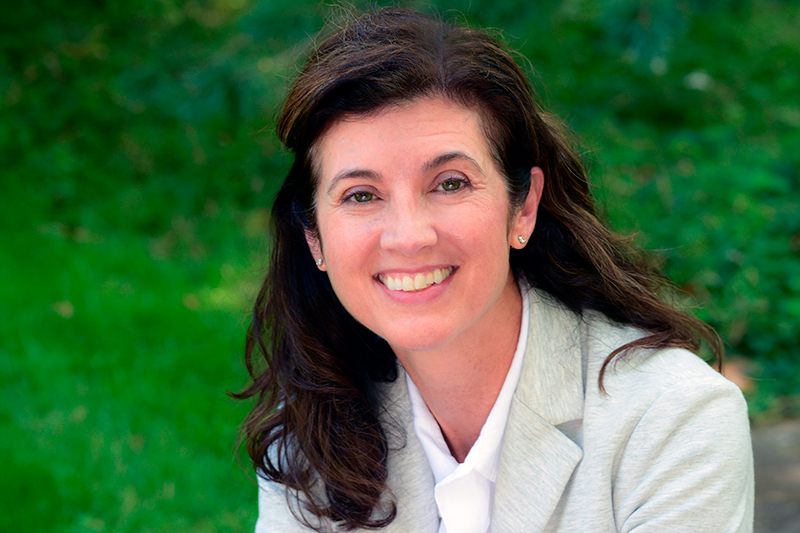 Her first three books were New York Times bestsellers, and this month Candice Millard has a new potential blockbuster coming out: River of the Gods: Genius, Courage and Betrayal in the Search for the Source of the Nile (Doubleday) publishes May 17.
Millard grew up in Lexington, Ohio, before moving to the Kansas City area when she was 17. She graduated from Shawnee Mission Northwest and earned a bachelor's degree at Baker University and a master's in English at Baylor University. After college she landed a dream job at National Geographic. After six years, she took the researching and writing skills she acquired at the magazine and developed a signature style of writing historical narrative nonfiction books.
Millard's latest story drops readers into 1850s Great Britain and Africa to follow the expedition of two British explorers, Richard Burton and John Speke, and an East African freed-slave-turned-guide, Sidi Mubarek Bombay, as they set out to find the then-unknown headwaters of the Nile River.
Her previous books, all published by Doubleday, are: The River of Doubt, about Theodore Roosevelt's expedition on the Amazon; Destiny of the Republic, a true-crime account of the assassination of James Garfield; and Hero of the Empire, a tale of young Winston Churchill's Boer War adventures in South Africa.
Millard lives in Leawood with her husband and their three kids, 19, 16, and 14. She spoke by phone with IN Kansas City from her office in Overland Park.
Where did you travel to research this book and for how long?
Like all my books, this took about five years to write, which I know seems like a lot, but it goes pretty fast to me. Early on I went to Scotland, and then to London to do archival research at the National Library of Scotland, the British Library, the Royal Geographical Society, and the Royal Asiatic Society.
I also had an incredible trip to Neston Park (an estate in Wiltshire), where Speke died in a hunting accident. The estate, which was owned by Speke's uncle, John Fuller, is still in the Fuller family. I was with, I think, the great-great-grandson of Speke's cousin who was hunting with him that day. He gave me an incredible tour of the house and then took me to the low stone wall that Speke fell off [when his gun discharged]. The great-grandson even gave me a piece of the wall! I have it in my office.
It took me longer to plan my trip to East Africa. My kids were younger then, so I had to find a time when my parents could come stay with them, and when there weren't big things happening with my kids that I would miss. So, we ended up choosing February and March of 2020.
Oh, wow.
Yeah, obviously when I planned the trip, I had no idea [the pandemic] was going to happen. My husband came with me and when we were leaving in late February, there was a little bit going on in China and it was in Europe a little bit. I remember my son asking, "Is this a pandemic?" and me chuckling and saying, "No, no, it's not, honey." [Laughs]
We flew into Kenya, and then went immediately to Zanzibar (the launch point of the expedition). We spent several days there and then went to mainland Tanzania, then stopped in Tabora (formerly Kazeh). Then we went on to Ujiji on the banks of Lake Tanganyika. It was incredible to see that. That's where Sidi Mubarek Bombay took Henry Morton Stanley to meet David Livingstone, and where Burton and Speke were with Bombay.
And then, since Jane Goodall's research center at Gombe is right there, I spent a night at Gombe. Unfortunately, she wasn't there, but they have these beautiful tents at the research center that you can rent.
Then we went on to the southern part of Uganda where Speke first saw the Nyanza [Lake Victoria] with Bombay and then up to the northern part, which is where the Nile pours out of the Nyanza, and then back to Kenya.
By this time, it's getting later and later into March.
The world was changing.
Yes, things were getting worse and worse, and I'm getting a little worried about if we are going to be admitted back into the United States. My kids were concerned, too. They were obviously hearing more than we were. We just made it back in before they shut the doors.
The historical details in your book of the deprivation, disease, and danger that accompanied the explorers from the moment they left Zanzibar until their return is mind-boggling. How much realism do you strive for in your research—did you try any super primitive camping?
No, no, no. I didn't want to risk getting sick on top of everything else. I was focused on seeing the land, which hasn't changed all that much. And I was trying more to understand the sorrow that they experienced. They were following paths that were worn by slavers, and it's wrenching. You can't get away from it. In Tanzania, around Lake Tanganyika, there are wide paths flanked by beautiful trees that grew up from Arab slave traders dropping seeds along the way. You can't separate yourself from the immense tragedy of the story.
Your books always have a narrative framework that provides jumping off points to explore overlooked chapters of history and culture. Besides the slave trade, what other themes were you interested in in River of the Gods?
With my background at National Geographic, one of the things that I found fascinating was the mapping of that part of the world. I had always thought of the big advancement in cartography as being filling in these [early] maps. But before that had to come creating blank map.
What do you mean?
They had to get rid of all the stuff that people used to fill maps with. People used to say, "We don't know, but we think there are monsters here, so we'll draw that, and let's put some mountains here, and surely this is a desert," when in fact it's an enormous lake. So, the scientific enlightenment was the point where they said, "Stop. If we don't know, it's not going on. And the only way we can know is to go, to send people there with scientific instruments and to listen to the people who live there."
Like your other books, this one is as much a character study as an adventure tale. Only you have three main characters: The explorers Richard Burton and John Speke and their hired former-slave guide, Sidi Mubarek Bombay. Over the course of your research and writing, did you develop a relationship with the characters, and did your initial impressions of them change over time?
Yes, absolutely, on both counts.
You spend years and years of your life with these characters, and you feel like you know them, even though you don't. A case in point, when I was so steeped in work on my book about [President] Garfield, my son was really little at the time, and I was driving and he dropped his sippy cup, and I said to my daughter, "Could you get Garfield's sippy cup?" And she was like, "Garfield??"
And you miss them when you finish. So, yes, you feel like you know them. And sometimes they impress you and thrill you, and sometimes they disappoint you. That was absolutely the case with Burton and Speke. When I first heard the story 20 years ago, when I worked at National Geographic, about these two men and their friendship, and then the betrayal of that friendship, I was drawn to them because they were so diametrically opposed in the way they look and their backgrounds and their interests.
I think today, all of us as a nation, think about these explorations differently. At the time, it was, "Oh, these Europeans are going out and discovering," right? And I went into it knowing, look, these two men are British during the Victorian Age, so obviously there is going to be some deeply entrenched racism. I understood that. What I didn't understand was the legacy of that and how deep it was into their writings.
So, I started out, especially with Burton, really admiring him. He was so brilliant. He spoke all these languages and was very, very brave. But the farther I read, the darker and the more damaging some of the writings became. He was deeply flawed, and a lot of that was anger and bitterness, and it poured out into his writing and his understanding of these cultures that he started out being genuinely interested in.
It was the same with Speke. His brand of racism was more condescending. He was very religious, and he thought they were helping Africans and that they would be grateful. He looked at them in a fatherly way and that did serious damage. So that was eye-opening.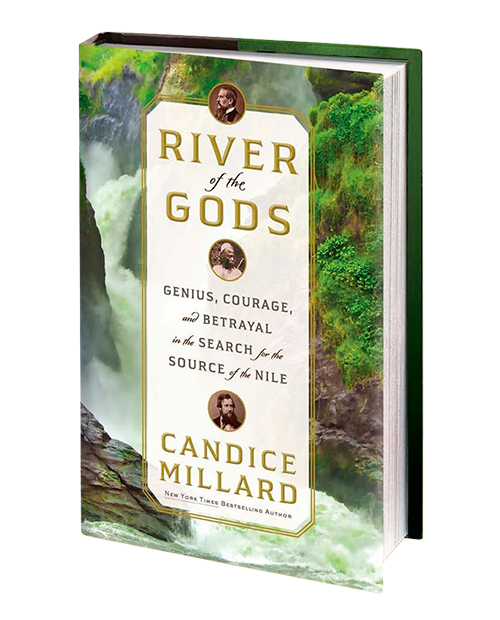 And what about Sidi Mubarek Bombay? I had never heard of him.
Me, neither. But his name kept coming up again and again when I was reading books by Burton and Speke and other explorers.  Very early on it became apparent that he was just as central to these expeditions as these other men that we know. He played a huge role in the mapping of Africa.
You've written about your second daughter's battle with a rare cancer she was born with. How is she doing, and does your experience of fighting to protect her life influence your understanding of the adversity your protagonists faced?
Yes. We were extraordinarily lucky. She was born with Stage 4 neuroblastoma. She had eight rounds of chemo before she was two years old. They gave her a 35 percent chance of survival. But she did survive, thanks to the doctors and nurses at Children's Mercy and Memorial Sloan Kettering in New York.
She's 16 years old, she's happy and healthy. She's a cheerleader and she does mock trial, and you would never know what she's been through. She knows she has scars, and her whole life has been going to the hospital and being tested, but one of the blessings of her being so young when it happened is, she doesn't remember the terror surrounding it. But obviously my husband and I do, and it has affected everything in my life and certainly my work.
She was born when I was finishing final proofs of my first book (River of Doubt). And I was struggling to understand Roosevelt and his son in the middle of the Amazon—no one knows where they are, and people are dying, and Roosevelt is so worried about his son. And I remember sitting there looking at proofs and I'm looking at my daughter, who is hooked up to all these machines, and thinking, "I get it. This is all about getting his son out alive."
It also made me realize that what I'm interested in in writing about these great people in history who have done extraordinary things is not their triumphs. I'm interested in their struggles. Because that's when you can really see their true character.
You can absolutely see it in this book—these men are terrified, all the time. They are so sick, paralyzed for a year, can't hear, can't see. And their true character comes out. And that's what impressed me about Bombay. Every time one of the others was sick, he's the one nurturing and encouraging them. He's the one going out and somehow finding food and bringing it back.
Your books take years to research and write. What kind of emotions do you experience when the book is finished and headed to the printer?
Fear. [Laughs]
Do you feel like you are only allowed to write bestsellers?
[Laughs] No. I think that's part of aging. I started out not knowing if I could do this at all. I wasn't thinking about whether I could write a bestseller, I was thinking about whether I could write a book. I certainly didn't expect it to be a bestseller. I was just trying to do the best job I could.
What I learned from that first book was that I chose a topic that I was interested in. I never got bored with it. Every day I went into work excited.
I think it's a really bad approach to set out to try to interest other people or make other people happy. If you are not interested in it, nobody else is going to be. And if you are genuinely fascinated by something, that is going to come through and it makes it interesting for the reader.
Are you going to reward yourself now with some downtime, or are you already working on another book?
Well, I do have an idea. I can't talk about it yet because I haven't shared it with my editor, but I'm super excited about it. It's very, very different from this book. It's history, it's nonfiction, but it's about a woman.
People ask me, "Why don't you write about a woman?" And, believe me, I want to. I grew up with three sisters, I have an incredibly strong mother, I have two daughters, best friends—I am so much a feminist. I did try for a year to write a book about Marie Curie. She has a fascinating personal story; I'm so drawn to her. But the problem was, I don't write cradle-to-grave biographies. So, I needed a moment in her life that I can build a story around. Obviously, her discovery of radium, that would be it. But all the action takes place in her mind. She is in the lab working. It's really hard to make that a page-turner.
The other thing that is hard about writing about a woman is that it's not that women didn't do extraordinary things, they did. But other people didn't write about them. But I finally found someone in this perfect situation in history where everyone was writing about it, and the people close to her were writing about it, so I'm super excited. I'll write a proposal soon. Keep your fingers crossed for me.
I will. Do you ever take a vacation that isn't related to book research and, if so, where do you like to go?
My family, for the last ten years, has gone to northern Spain every summer. We rent this house in Cantabria, and it's so perfect. You just walk down the hill, and the sea is right there. You drive half an hour and you're in the peaks of Europe. Altimira, where the oldest cave paintings in the world are, is 15 minutes away. Sometimes we take a train from Madrid—which is flat and arid—and you see the landscape magically transform. It gets hillier and then mountainous—it's so green. It's in the 70s in July, sometime in the 60s. And it's rainy. It's perfect for reading.
And we have our children to ourselves. As they get older, that is harder to do.
We've met people now—my husband speaks Spanish. The kids and I really don't. But we've met people who are bilingual, and they've become friends. It's rural, so the first time we went, they were suspicious—we're outsiders, we're Americans. But when we came back, everyone was like, "Oh, they're back!" And suddenly, we're a family.  
Interview condensed and minimally edited for clarity.