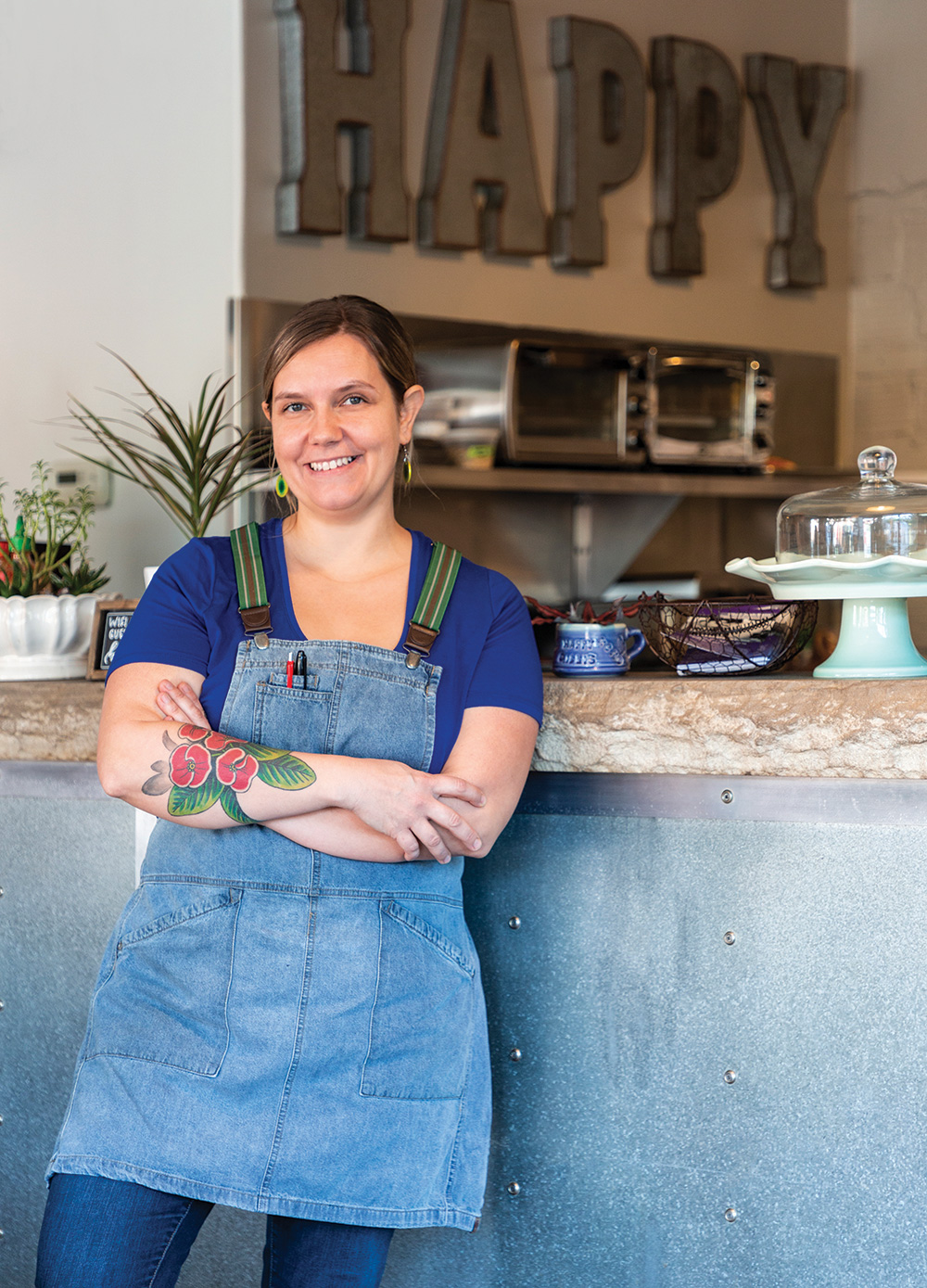 Five years after purchasing Happy Gillis Café & Hangout, Abbey-Jo Eans and her husband switched gears as Abbey-Jo takes the lead as executive chef and Josh concentrates on his consulting business. She's redesigned the menu to reflect her passion for fresh, seasonal food and has broadened the options available. The New York native says about her adopted hometown, "I feel at home here. The people are friendly; the restaurant community is like a big family. I like that. There's always something new happening and you feel like you can keep up. It's a great big city with a classic small-town feel."
Abbey-Jo's essentials…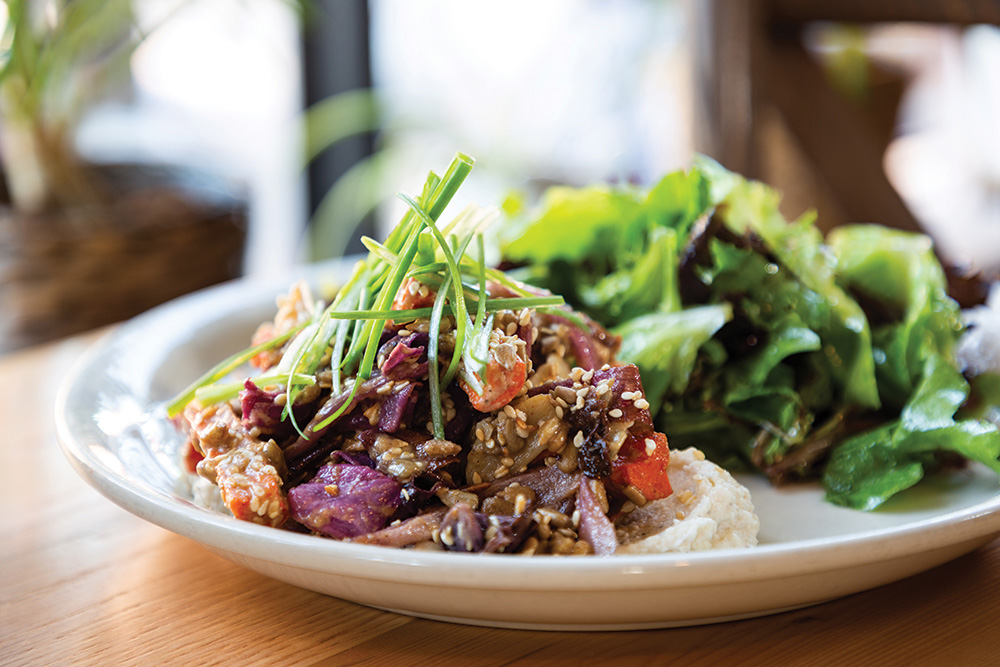 The Warm, Roasted Veggie Plate: Probably my favorite dish on our new menu. It's satisfying and healthy so you still feel great after eating it. It's everything I want in a vegetarian dish.
Saturday Day Out: We don't get a lot of Saturdays off, so we try to do family stuff—a movie at Union Station's Imax theater, or disc golf at Waterworks Park. We love Chinese food—our family go-tos are Princess Garden and ABC Café.
Favorite Cocktail: It's either a margarita or gin and tonic. If I'm out, the Rieger has my favorite G&T.
A Favorite Local Product: I love Christopher Elbow chocolates, always have. I just eat them way too fast.
Date Night: We go to Ça Va first for Champagne and snacks (we love natural wines and the sparkling rosé and the fries are the best), then head over to Imperial Foot Care. We actually love to get foot massages on date night. It's the perfect balance of getting out and having fun while still getting to relax.
Where to Shop: The Kemper Museum Gift Shop is full of one-of-a-kind pieces from local artists and I love to give a gift that's quintessential Kansas City.