Fact: Two-time Grammy winner and all-around rock goddess Melissa Etheridge loves her some Kansas City. But the Leavenworth native is borderline fanatical about her Kansas City Chiefs. Heck, last year she even created a catchy little ditty, the aptly titled The Chiefs Are Going to the Superbowl. (Fave line? "Now if there's anything I love as much as California weed, it's Tyreek, Kelce, Frank and Chris, Honey Badger and Andy Reid.")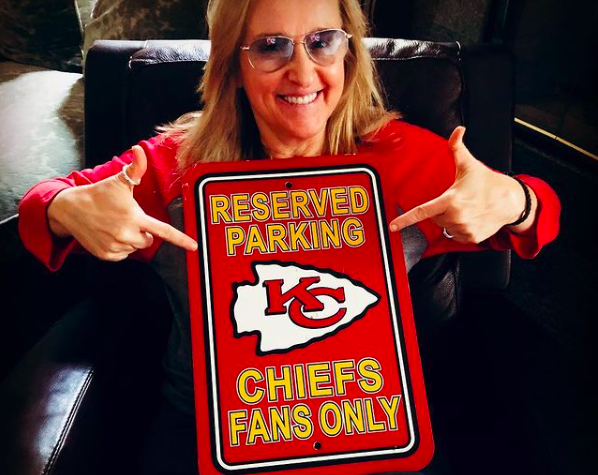 When we asked the Academy Award-winning songwriter if she wanted to dish on the Chiefs, she pinged us back—we kid you not—like, 20 minutes later. Clearly, Etheridge is fired up about next Sunday's big game. Check that—she actually gets fired up for every Chiefs game, but the Super Bowl holds a special place in her heart—and then some.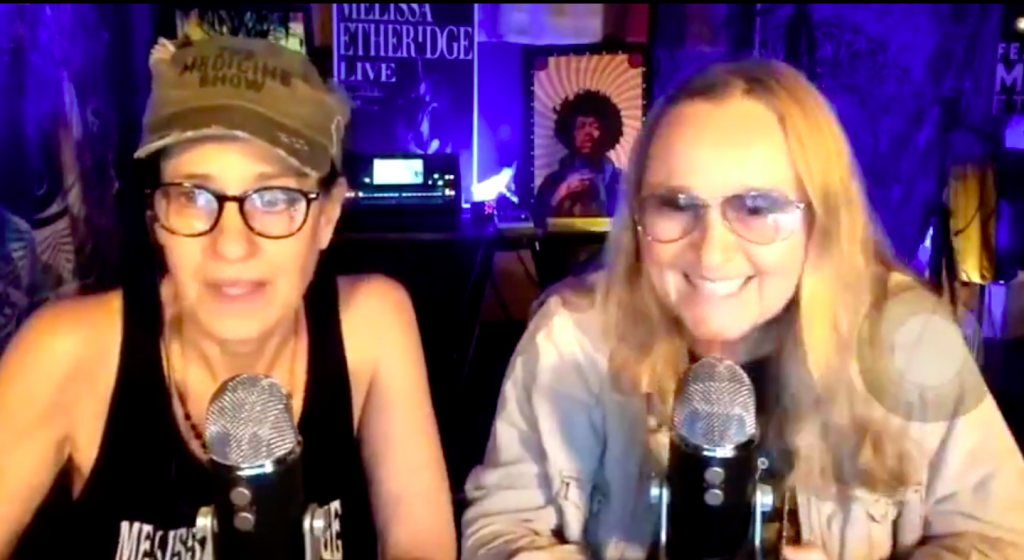 First of all, how are you? How are things? How is quarantine?
"It's okay. I love my home and never got to spend enough time in it—and now I have. My wife and I are here—and in the summertime we finally started 'Etheridge TV' where we're actually broadcasting on the internet five days a week. We have fans and we're keeping busy. I get to perform and that's fun—and it's become a real big thing for us."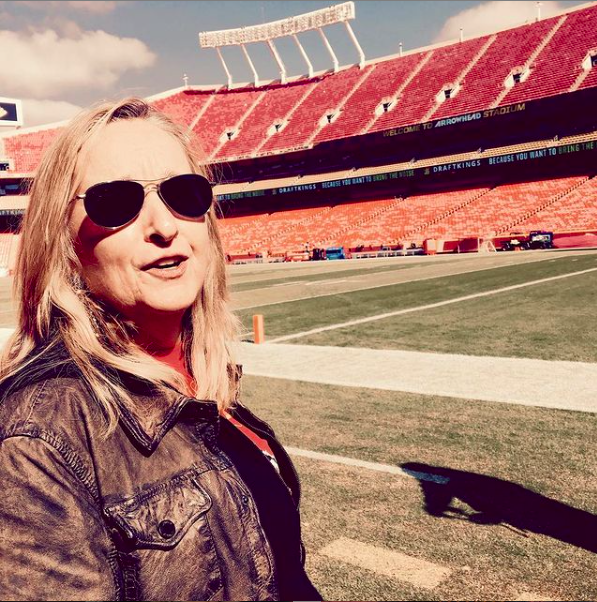 Okay, on a scale from One to Obsessed, where do you fall on the scale of being a Chiefs fanatic?
"From One to Obsessed? Very obsessed! I've always been. I only missed out on the Chiefs in the 80s and part of the 90s because I was in California and only got the Raiders games. I'd only see, like, two games a year. I found it hard to follow them, but once DirectTV came out, forget it—I was 100% back in it."
Last year's regular season was a roller coaster. This year has been more of a steamroller. How has your heart rate been this season?
"Like a lot of fans—where, if we weren't two to three touchdowns ahead, we were worried. Like, wait, we should be so far ahead! Each time we won, it felt good. Some were blowouts and that was fun, but that Raiders loss was devastating. Of all the teams to lose to—the Raiders? At home? You hate losing to the Raiders."
The most nervous I was was the Browns' game when Patrick had his concussion. I was like, 'Oh God!' I was really worried."
Everybody clutched their hearts on that one. Hey, looking back, did you have a particular favorite game this season?
"Ooh, that's a good question. What did I really like? I kinda liked the first [game] because it was like, 'Wow, is this a dream? Can we do this?' We're playing the Chargers and all of a sudden Harrison Butker comes out and we're, like, who's this young … [Whippersnapper?] … yes, whippersnapper guy. It was close and we were tied and then Butker kicks the field goal and everyone goes crazy. And I loved seeing the team really celebrate Harrison Butker—because he kept making them from 58 yards out. It was nuts. That was my probably my favorite."
 I got goosebumps when you performed the National Anthem a couple years ago at the AFC Championship Game. Were you nervous? Emotional?
"We hadn't been to that point since 1993 with [Joe] Montana. One, I was so happy to be there. I had my family with me, my kids with me, which was really, really fun. And there we were at Arrowhead—and it was so cold. So. Cold. I thought, that's right, now I remember why I left. [Laughs] I remember waiting on the sidelines to sing and for the other game to end. Our game against the Patriots was held up. I was freezing and when I finally got to sing it, the air was so cold—if you watch the tape—I have my hand up next to my face because the wind is blowing so hard every time I'd take a breath in—wooooh.
It was such a delight to sing and afterwards Andy Reid gave me the biggest hug. And that's what was worth it. Of course, it was a heartbreaker at the end—but, man, we came so close."
I just remember your scarf was huge—like, your scarf had a scarf.
"Ha! I was like, I don't care what I look like. Fashion be damned. I was freezing!"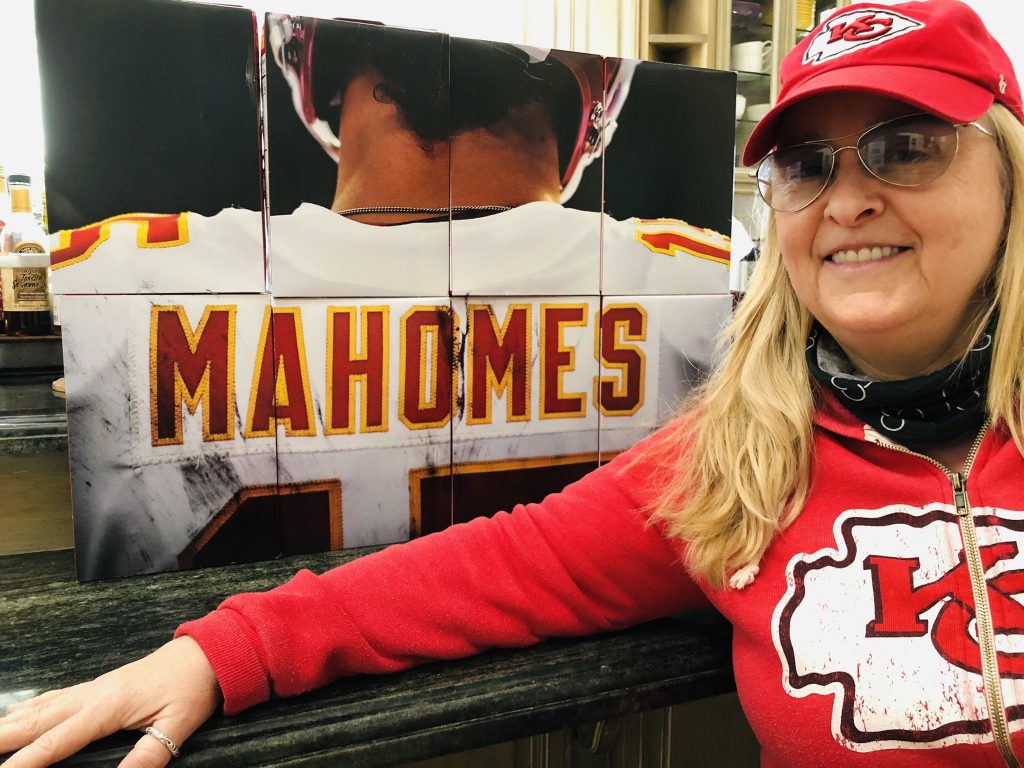 I've heard you gush over Patrick Mahomes. What's your take on him this season?
"You know what I love? He's so perfect for Kansas. Having grown up in Kansas, I'm always telling people, 'Hey, you might think Kansas is a deep red state, but that's not the way it is.' It's very purple, for one. I grew up in Leavenworth—really close to Kansas City. There's just a lot more diversity than you would think. It's full of really good people who don't want to hurt anyone else. They just want to work hard and play hard—and be fair and enjoy life. And Patrick seems to really embody that. He just has a head on his shoulders—and knows this game is fun. You never see him yelling at anybody. Man, did you see last week when Mecole Hardman dropped that punt? He ran over and said, 'Hey, no. This is who we are. Come on. There's no getting down.' And then he threw the ball right to him for that big, ol' long run and touchdown. That's what's at the heart of that whole Kansas and Missouri area—I just feel he's so perfect for Kansas City in that way—his values, his outlook, the way he walks his walk and talk."
How do you think he resonates with folks off the field? This city lurves him!
"As they should! He is very now, and young. He's not against anything, that's what I love. He's for winning, he's for raising people up. And that's what Kansas City is."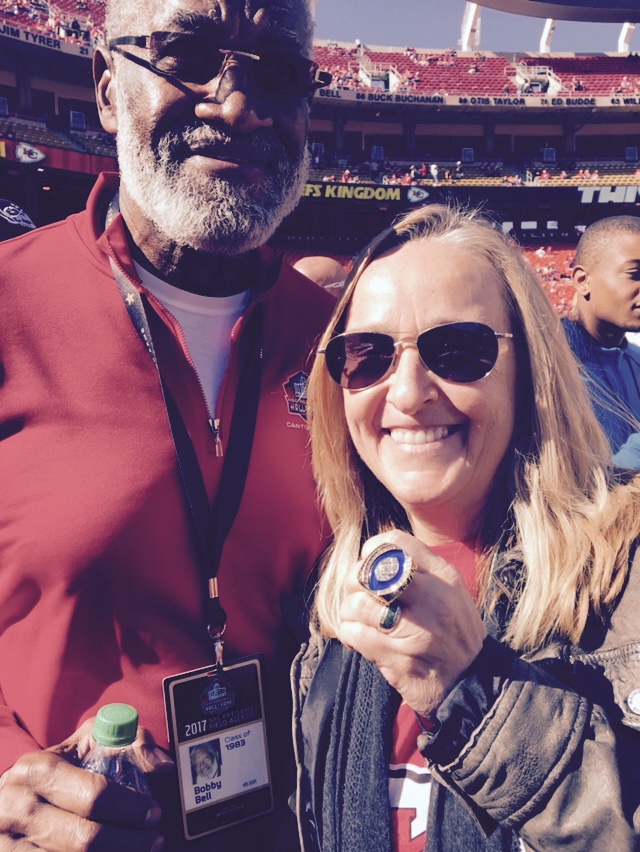 What are your plans for the Super Bowl? And if you're having a low-key party, what can I bring?
[Laughs] "Baby! It's low-key. It's a pandemic Super Bowl. It's my wife and me. And my kids put up with—they understand ever since they could talk—they know who I'm rooting for. They'll tell you that—like, that's one of the very first things they could ever say. They totally understand about football. Every now and then they'll watch it with me, but they'll watch the Super Bowl especially because we're in it."
From a reader—what's the one thing you must serve at your Super Bowl party?
"I'd say it's chips and guacamole. I make a mean guacamole. And I will sit and eat the whole doggone thing. I'll nervous eat—the whole thing.
We're big pizza orderers. We like pizza and football. I order a barbecue chicken pizza with no chicken. A vegetarian barbecue chicken pizza. Very good. (Dare I say, you're gonna rock the guac?!) Yes, for sure!"
 Call it—what is the score of the game going to be? Your prediction?
"Ooooh. Oh, man. I think it's going to be high scoring because it's Brady and it's us. My wife, who's a Packer fan, is looking at me like, 'You're gonna smush Brady.' We're gonna hold the Bucs under, let's say, 24. But we break it open. So 38-24."
Sold! Does your wife share the same Chiefs fever you do?
"Only after her Packers have been beat. She's as big of an Aaron Rodgers Packers fan as I am as a Mahomes Chiefs fan. That's one of the reasons our marriage is perfect. We will watch football until we drop. We both love it so much."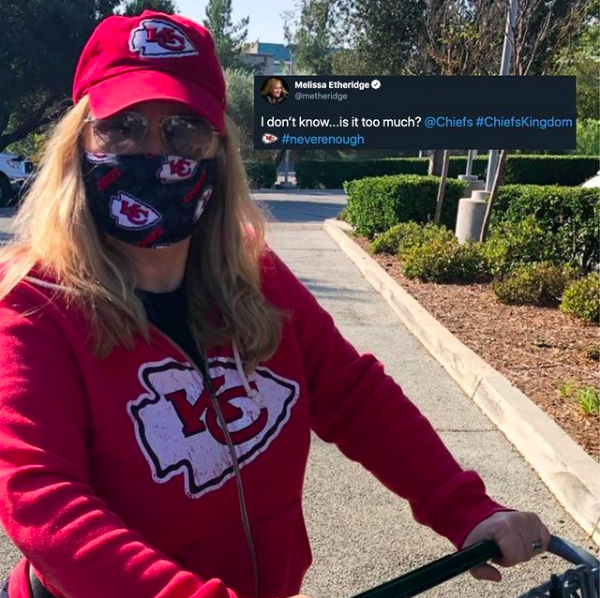 Okay, ballpark: How much Chiefs swag—clothing, hats, scarves—is in your closet?
"You know I had to buy—when we got Willie Gay, Jr.—I had to buy the 'Gay' Chiefs T-shirt. I love that one—Chiefs on the back and Gay! Right now, I've got two Chiefs T-shirts on, a long sleeved and my short sleeved. I've got a pretty hefty collection—pajamas, sweatpants, four sweatshirts, five hats, that scarf, four or five flags—my #RunItBack one is right here. It's pretty silly. And I have some great things people have given me—some memorabilia that's out of this world."
Tell me about your dad. I feel like the pigskin apple doesn't fall far from the pigskin tree.
"That's exactly it. My father grew up in St. Louis. He was a huge sports fan. He grew up very poor and his sports ability got him through school and into college. He was able to become a teacher and a coach and was very grateful. He moved to Leavenworth to coach—some football, but mostly coached basketball. He loved all sports and constantly had sports on in our house.
I remember he became a Chiefs fan after moving there in 1960. And I think the Chiefs started in '61—so right when the Chiefs first started, he was a fan of theirs. I remember the Super Bowl in 1970, I was 9 years old. I had gone through the entire season with my father and that whole day watching the game with my family. It cements in you this Chiefs love.
One year he even brought some of the Chiefs to play a basketball game against the Harlem Globetrotters at Leavenworth High School. An exhibition game or fundraising game or something. It was just amazing."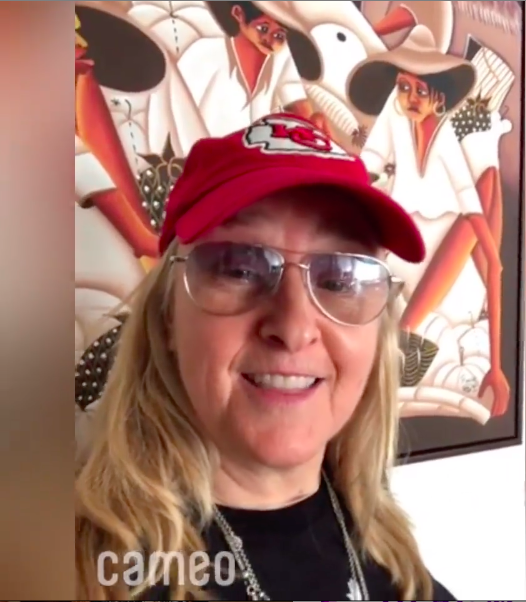 Finally, you're a big proponent of social media and Cameo. How have you connected with your Chiefs Kingdom comrades?
"You know what I love? The fans I have that follow me from Chiefs Kingdom—it's so huge on Sunday game day all of us live tweeting, it's really fun. Some of my biggest, most-liked tweets—like my last one when I went to the grocery store with my Chiefs mask, Chiefs hat and Chiefs everything and I said 'Is this a little too much? Am I rubbing it in too much?' That got, like, 7,000 likes and retweets and I was like, look at that! Chiefs Kingdom follows me, and I appreciate that. I love them all."
Interview gently edited for content and clarity.