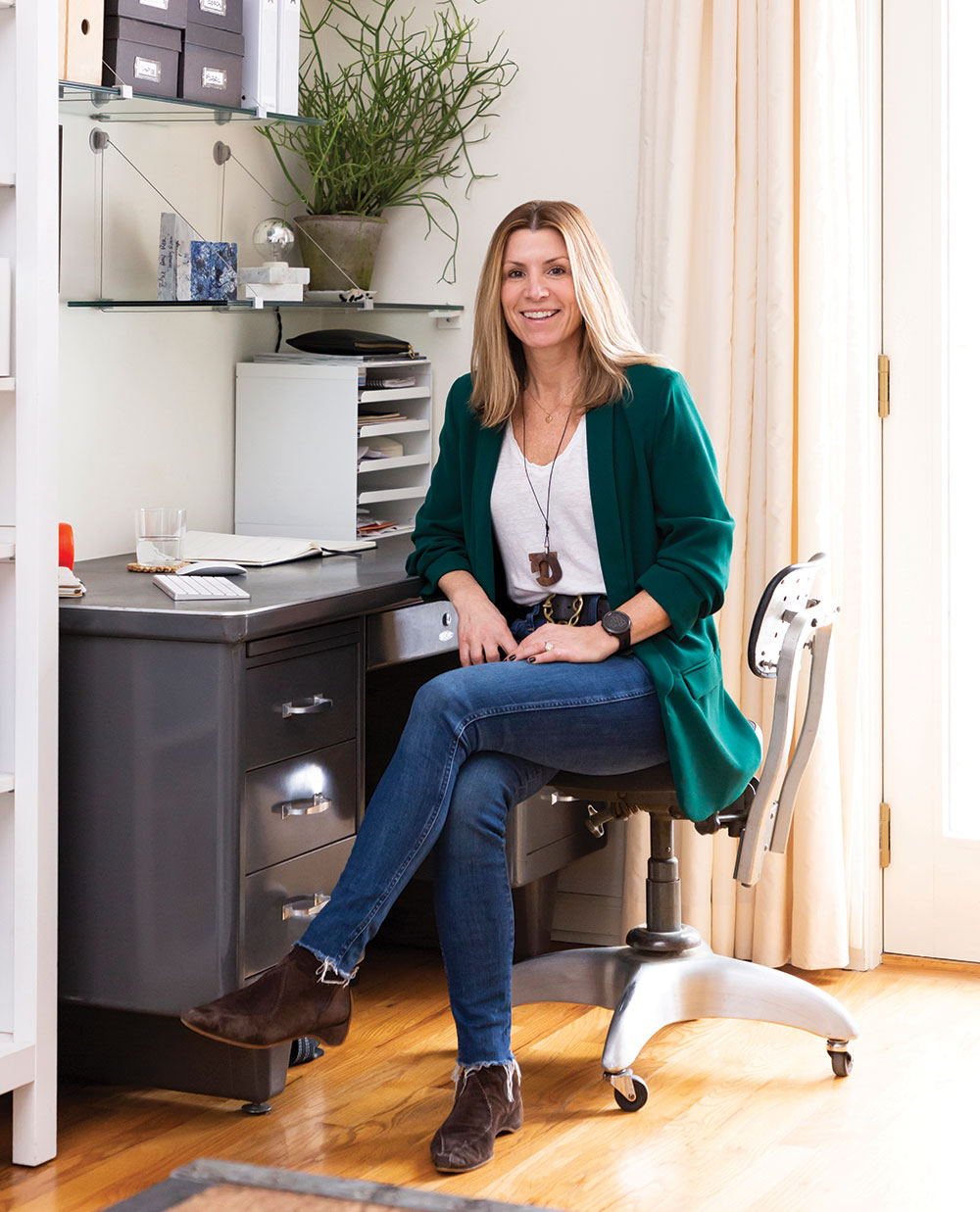 The Napa Valley native moved to San Francisco in her 20s where she met her husband, Curtis Thurston. After traveling extensively through Africa and countries surrounding the Indian Ocean, the couple settled down in Eleuthera, Bahamas to start a family and run a resort. A move to Kansas six years ago led to Thurston launching Amy Thurston Interiors + Creative Direction. "I'm reluctant to categorize my 'look,'" she says. "I try to incorporate the comfort from traditional design with the lines of modern interiors." She and her family love living in the Kansas City metro because "this city is full of creative people and they are thriving. From muralists to furniture makers to chefs; all are pushing boundaries to make something singular and new."
Amy's essentials…
Interior Designer: I worked for Erin Martin, and I love her absolute originality, how she respects everyone in her orbit and her general lack of ego. Also loving the Instagram feeds of Pierce and Ward and Roman and Williams.
Where to Shop: I'd love this trivet from Golden + Pine before my next dinner party and maybe a Turkish rug from Coveted Home. I always find treasures at Urban Mining.
Favorite Eatery: The Russell—salads, wine, and a dark room.
Makeup Product: I don't wear much makeup, so RMS Living Luminizer gives my skin the boost it needs on dull days.
Made in KC: Did you know that Valerie Johnson lives here? Her custom drapes, cushions, and chair slips have been published in national magazines and her attention to detail is unparalleled.
Weekend Brunch: The quiche and Elio Perrone 'Bigaro' Moscato Rosé at Ça Va will get a Sunday rolling the right way.
Giftable Candle: 5B&Co.'s Earl Grey. It's fresh, not fussy, and both men and women love it.