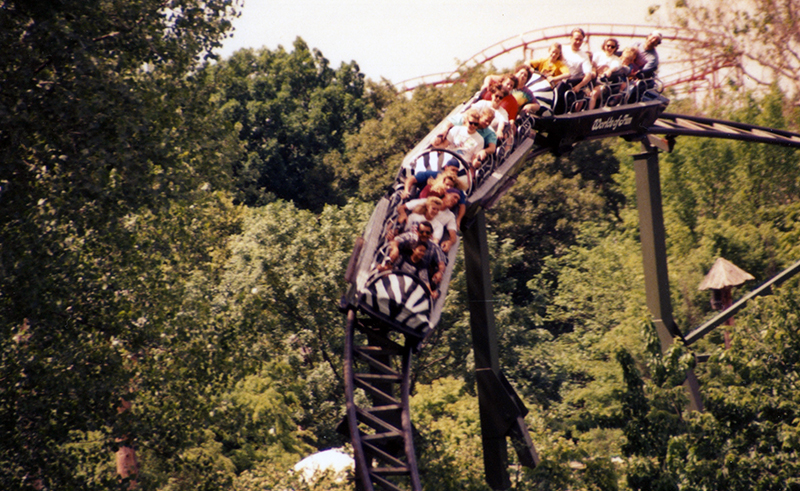 Long-time residents of Kansas City might recall the thrills they got from riding one of Worlds of Fun's original roller coasters, the Zambezi Zinger. 
From the park's opening in 1973 through 1997, the Zinger was a park favorite. Now, new generations of Kansas Citians will get to experience the ride for the first time as a reimagined version of the original roller coaster is introduced to the park for its 50th anniversary season in 2023.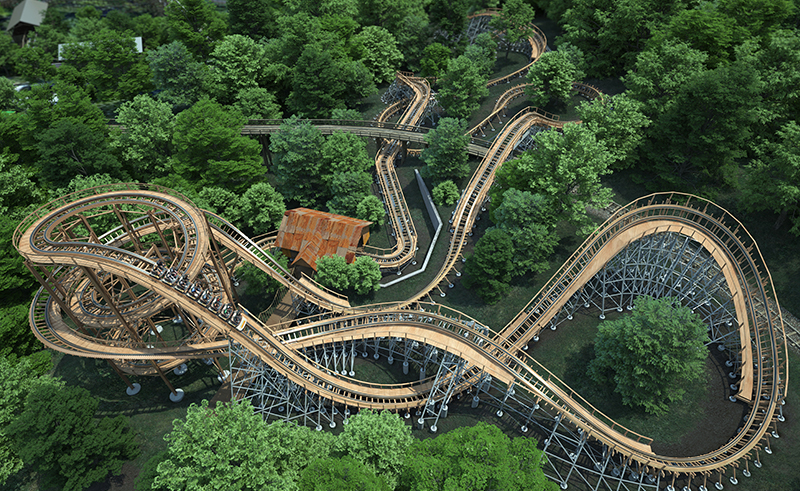 "Our 50th Anniversary celebration will give our guests the opportunity to reflect on and share all their fond memories of the park, and we will help them do that in a variety of ways," says Tony Carovillano, the vice president and general manager. "At the same time, we will be introducing them to entirely new experiences. The park is being re-themed so that everything our guests see and experience will help them feel like they are truly on an adventure around the world. Plus, the reimagined Zambezi Zinger is going to be a great way to connect our legendary past with an exciting future."
The original Zinger had cars configured in a bobsled style that zoomed through trees. The new roller coaster will bring back those memories with a new experience built on a hybrid structure of galvanized steel and wood that will be located in the heart of the park's African Serengeti.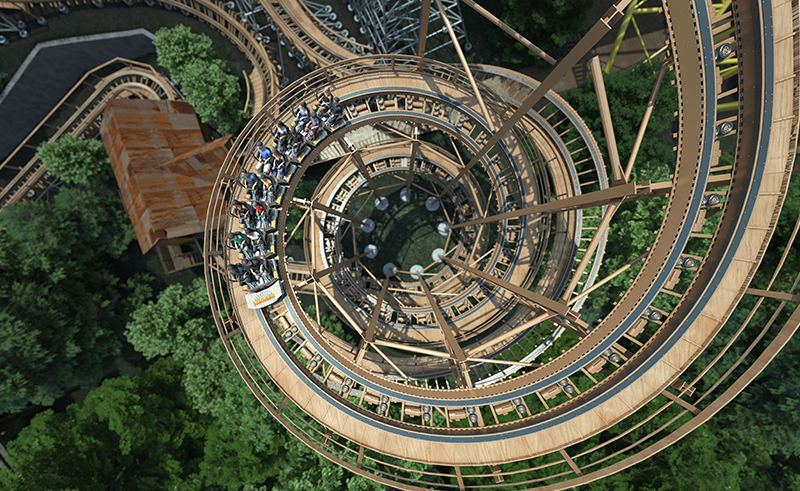 In addition to the revival of the old favorite ride, Worlds of Fun is also celebrating 50 years of thrills next season with 50 Nights of Fire, an evening stage show with top 40 hits from 1973-2023, and a finale filled with pyrotechnics. Meanwhile, new theming and storylines will take visitors through the park to explore different countries and continents.