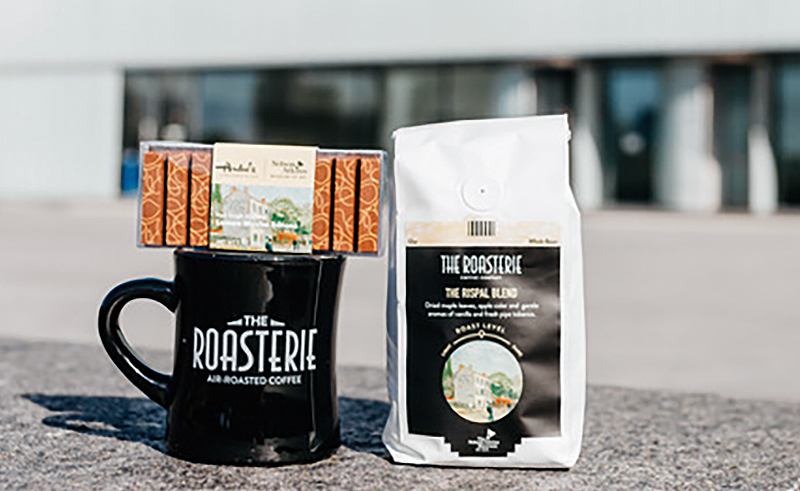 If it seems that there's Van Gogh everywhere these days, you're not wrong. With two different presentations of his art coming to Kansas City, the artist that only sold one painting during his lifetime is having a major moment. Local coffee baron, The Roasterie, and chocolatier André's Confiserie Suisse, have collaborated with the Nelson-Atkins Museum of Art to create a Van Gogh-inspired coffee blend and lemon mocha milk chocolate batons that the ennui-fueled artist would have loved.
The blend, called The Rispal, is inspired by a piece from the Nelson-Atkins' permanent collection, Restaurant Rispal at Asnières. The dark roast coffee offers tasting notes of dried maple leaves, apple cider, and aromas of vanilla and fresh pipe tobacco. The mocha lemon batons are laced with bright citrus, evoking the painting's sunny environs. Together, the coffee and chocolate herald the fall in Kansas City. This is the third in a series of coffee and chocolate pairings for the museum.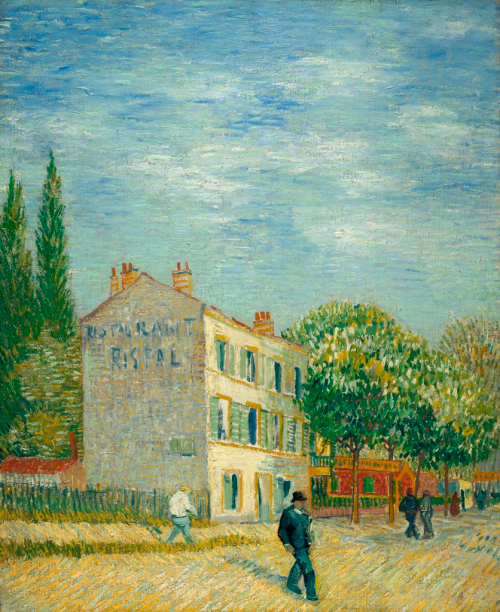 The Rispal and its inspiration are well-timed to coincide with the opening of Van Gogh Alive, a large-scale, multisensory experience at Starlight Theatre presented in collaboration with The Nelson-Atkins. The Nelson-Atkins is also debuting a free exhibit, Van Gogh: An Evolution in Color. It features three of the artist's works in the permanent collection. 
You can find The Rispal Blend and André's Chocolate batons at the museum store, The Roasterie, André's Confiserie Suisse, and Starlight Theatre.