If you think you're suddenly seeing plenty of pop-up blood drives in the metro, you're not alone. That's because as the city continues to slowly re-open, the need for blood has intensified.

According to Kansas City's Community Blood Center (CBC), many blood drives over the past couple of months were scrapped, which left the organization scrambling to replenish the supply. Before COVID-19, mobile blood drives hosted by schools, organizations, and businesses made up about 70 percent of the region's incoming blood supply.
Starlight Theatre just announced an urgent blood drive this Thursday, July 16th, from 10 a.m. to 4 p.m. Donors are asked to wear a face mask to their donation or one will be provided to them upon arrival. Appointments are strongly encouraged, and walk-ins will only be accepted if capacity allows. Make an appointment today at savealifenow.org/group. (Group Code: EG9Z) Or call 1-877-468-6844.
"While we are unable to hold live events at this time, we are pleased to be able to open Starlight's doors for such an important cause," Barb Schulte, Starlight's vice president of community engagement, says. "This is one small thing that our Swope Park community can do to show support during the coronavirus pandemic, and we encourage everyone to join us."
The need for blood has rebounded to pre-COVID-19 levels, but the blood supply is dangerously low. In order to maintain a safe blood supply, a seven-day inventory of all blood types must be continually replenished. Right now, reserves are far below that minimum, the CBC says in a statement on social media.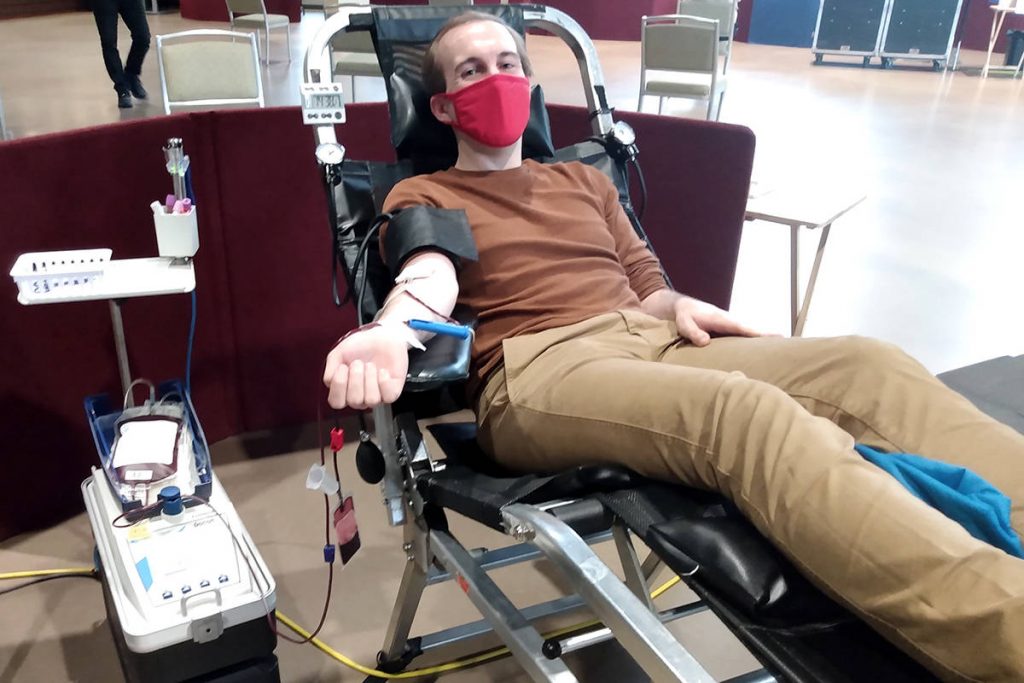 Heads-up—individuals are instructed not to attend the blood drive if they are experiencing a fever or other symptoms of COVID-19 (chills, cough, shortness of breath or difficulty breathing) or have been diagnosed with or suspected of having COVID-19 until 14 days after their illness has resolved. Additional information is available at savealifenow.org/coronavirus.
Donating blood is safe and it only takes one hour. The CBC is taking extra precautions to help prevent the person-to-person spread of COVID-19. CBC staff are also practicing health self-assessments prior to presenting at work and wearing masks throughout their workday.