Sponsored content:
To say that Dr. Michelle Robin is a fan of WIN for KC is an understatement. The well-known local chiropractor and self-help guru has been singing the organization's praises for years. "I want people to know that WIN is creating sustainable change for our young women," she says. "WIN encourages and builds young women's self-esteem and confidence."
Given her passion, it makes perfect sense the Dr. Robin and the WIN crew are teaming up for a new event that is all about shifting your perspective, your feet and your mindset. "SHIFT – WIN through Mindfulness & Movement" will be held on September 14 from 10 a.m. – 3 p.m. at UMKC's Swinney Recreation Center.  The goal of the event is to bring a group of women together for a day of mindful wellness during which they will benefit from the opportunity to learn something new, focus intentions and leave with manageable strategies for improving their physical and mental health.
"The question is—how do we create a SHIFT in one day?" Dr. Robin asks. "It's about being kinder to your body AND your mind."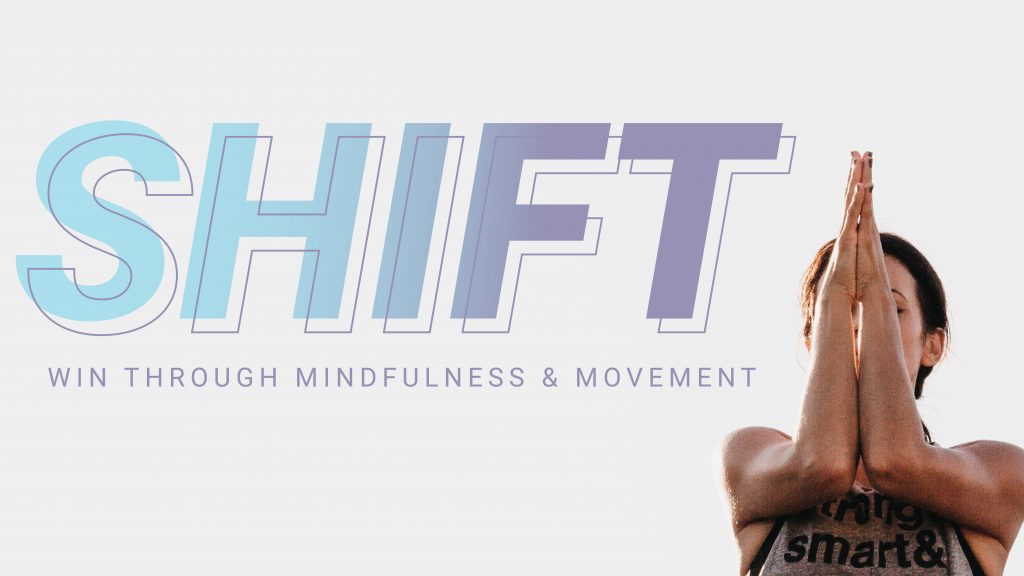 WIN for KC is pulling out all the stops for their inaugural event, which coincides with the organization's 25th anniversary. The collaborative event was the brainchild of Robin and the WIN team – a way for women to become civic-minded, get involved and find out what they need to bring to the proverbial table. "We co-created a vision of what the day could look like. The shift is about connection and collaboration. It's very reflective of what WIN provides as an organization," says Robin.
The day will kick off with an introduction and intention-setting exercise. Attendees will then participate in five different "mini" introductory fitness classes (spin, pickleball, meditation, tai chi and yoga). A healthy lunch will be provided by locally owned and operated Fitstyle Foods KC.  The event will conclude with a networking reception and participants will leave with a renewed commitment to personal health and wellness – as well as some fun goodies to commemorate the day.

According to Robin, being healthy and staying well for a lifetime takes more than being diligent in one area, it requires balance and harmony in all areas to create whole-person health. Wellness empowerment through lifestyle behaviors means practicing balance through small changes that make big shifts in whole-health outcomes. As a larger opportunity to Shift: The Event, Robin and team will offer "Shift: The Experience" – a 150-day program leveraging the four quadrants of health – mechanical, chemical, spiritual, and psychosocial. A team of professionals (comprised of chiropractors, nurses and mental health professionals) will be available to support and nurture participants throughout their journey. The pros—including teams of chiropractors, nurses, and mental health professionals—will be on hand to provide services and support at four locations.   For Robin, it's all about taking stock of your situation. "It's about connecting soul-to-soul instead of role-to-role," says Robin. SHIFT will provide a solid base from which they can grow and develop based on health and wellness strategies that work for them."
The experience includes:
Your personal well-being assessment
Six group meetings with professional facilitators
Introduce the quadrants (one 90-minute session)
Dive deeper into each one quadrant (four 60-minute sessions)
Wrap up (one 60-minute session)
Four electronic 21-day programs covering each of the quadrants
Posture (Mechanical)
Free your space (Energetical)
A calm and peaceful life (PsychoSpiritual)
Sleep (Chemical)
A bonus 21-day program (give kindness)
Social media support to build our community
Your personal post-assessment
Handouts, support, community and access to area wellness professionals

Robin wants to encourage women to make a plan that enhances their life. WIN is here to help in that endeavor and this event is designed to help get the ball rolling. "You get a vision, get a plan and connect with like-minded women who can provide support down the road," she says. "So much about being well is simply showing up for yourself—and then showing up for the people in your life."
Want to learn more? Get engaged in the journey? Robin says your opportunity is out there, you just need to be open to embracing it. "If we want a change, we have to start with us. Be the change you want to see in the world," she says. For more information on the event or to sign up, click here.