Since May is mental-health awareness month, there's no better time to focus on the importance of emotional wellness. According to former congressman Patrick Kennedy, statistics show a shocking 800 percent increase in calls to suicide hotlines since the pandemic started in March. "The stressors and isolation associated with stay-at-home orders, loss of employment, or serving as an essential employee on the frontline of this pandemic can be devastating for many," says Lauren Lucht, the executive director of mental & behavioral Health with The University of Kansas Health System.
Kelly Specht, whose son Carl ended his life in 2017 after a lengthy battle with mental illness, shares how she and her family started Carl's Cause to help people in crisis find a safe place to heal. Here's her story in her own words:
"Mental illness gone untreated leads to suicide."
I remember hearing those frightening words in 2010. They were spoken by parents whose son died and who now advocate for suicide awareness in Kansas City. At that time, I was desperately looking for resources and information as our own son was suffering from a mental health crisis.
Carl was a sophomore at Kansas State University. He was an engineering student who was smart, kind, handsome, and had many friends. That spring, he was diagnosed with bi-polar disorder, a mental-health condition that causes unusual shifts in mood, energy, activity levels, and the ability to carry out day-to-day tasks. Although it can occur at any age, many are diagnosed in their teens or early 20s. It was a devastating time for Carl and our family.
Carl's journey would be a series of ups and downs over the next seven years. He graduated from KSU, landed his dream job as an industrial sales engineer for a Fortune 500 company and transferred to Hermosa Beach, CA. He excelled in his work and enjoyed outdoor athletics such as running, golf, surfing, and beach volleyball.

Five years after the diagnosis, he was negatively affected by his illness again. This time, his struggles were more difficult to treat. Carl returned to Kansas City in need of help—however, resources for his condition were scarce, and access to care in a crisis was denied. Laws regarding mental health services prevented us from helping him, and his illness and the stigma surrounding it kept him from helping himself.
After an intense battle with his illness and severe depression, Carl ended his life on June 23, 2017. Our family—and everyone who knew him—were devastated. When he died, it broke our hearts and challenged our faith. We knew Carl would never have wanted to hurt us like this—he just wanted to end the pain. Our family found a ray of hope when my husband Bob said that we must bring mental-health awareness to a "stadium level" because Carl would want us to help others who struggle.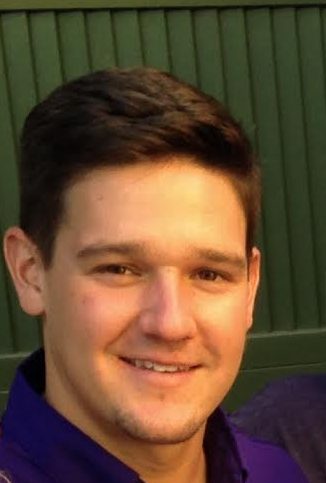 In 2018, our family started Carl's Cause, Inc., a 501(c)(3) to promote mental health and focus on creating awareness, combating stigma, and connecting resources. We met with the leaders of The University of Kansas Health System (TUKHS) to learn about their commitment to behavioral health in Kansas City. They were in the process of developing a new inpatient program at the health system's Strawberry Hill Campus. Services are designed to treat people with bipolar disorder, borderline personality disorder, generalized anxiety disorder, major depressive disorder, schizophrenia, and other conditions. Patients have access to traditional and expressive therapy seven days a week.
After touring the facility and meeting with this inspiring group of professionals managing it, our family knew we wanted to contribute. If a facility like Strawberry Hill Campus and the care provided there had existed during Carl's battle with mental illness, I believe he might still be alive today.

Because Carl was an avid athlete and very social, our organization focuses on raising awareness and funds through events Carl would have attended, such as tailgates at sporting events, golf tournaments, and an annual dinner/dance and auction. Our inaugural Strike Out Stigma event helped educate the crowd about the importance of taking care of our mental health. In 2019, Carl's Cause donated $100,000 to TUKHS behavioral health program at Strawberry Hill Campus to provide exercise equipment and other underfunded items needed for the care facility.
Our 2020 Strike Out Stigma event, scheduled for May 8th, will not take place this year. However, our commitment to TUKHS Strawberry Hill campus is still strong. Our goal is to raise funds to pay for a full-time behavior health 'Care Navigator,' who will assist patients when they transition back to their daily lives. This level of care, long offered to cardiac and cancer patients, has not existed in behavior health.  As Dr. Greg Nawalanic, PsyD at TUKHS Strawberry Hill, says, "The integration of behavioral health into the medical model is long overdue. That's why TUKHS has taken steps to provide more inpatient psychology services for adults. We want to prevent other families from experiencing such a devastating loss."
Mental illness affects one in five people—it can affect anyone, and it touches everyone. We want people who are struggling, or know someone who is, that it is OK to talk about mental health. Our goal is to share this message with people where all demographics meld—a "stadium-level event"—with families, work friends, church groups and social groups. The message needs to be consistent and continuous.
I have learned a lot about mental illness and mental health in the last ten years. I am grateful we are able to give back and support others, as it has helped our family heal. Carl's life was not defined by his illness. It had a purpose and it will continue to.
—If you are considering suicide or harming yourself, please call the 24/7 National Suicide Hotline number at 1-800-273-8255,  or text "TALK" to 741741 to reach a crisis worker right away.