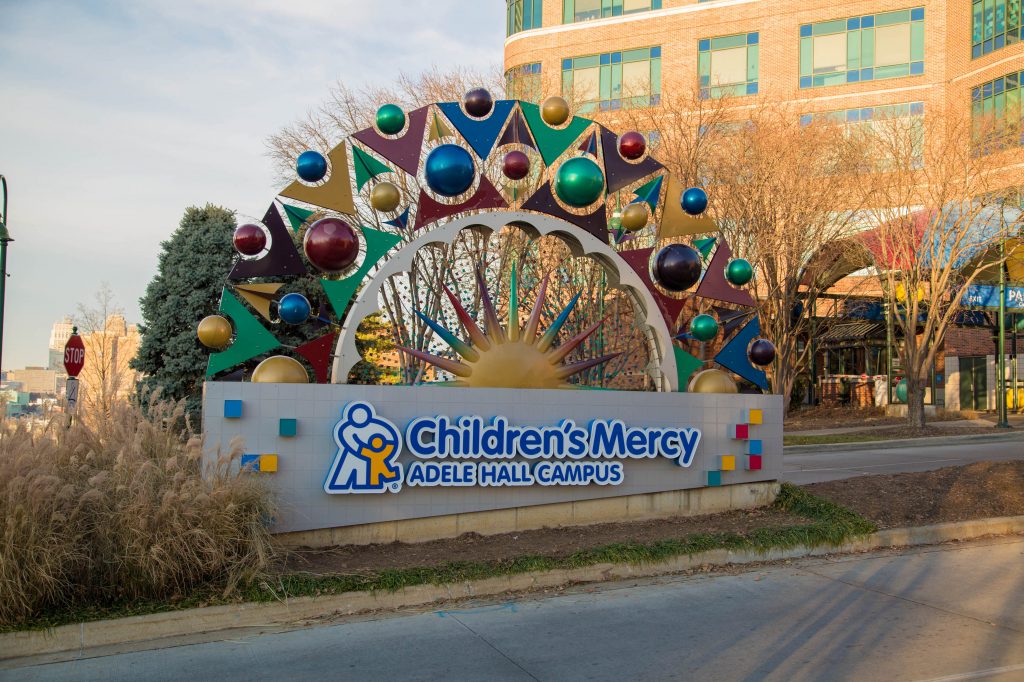 For well over a century, Children's Mercy has been at the forefront of children's medicine. Not only are they renowned for helping wee-ones feel better, their history has history. To honor all the amazing things they do throughout the community, we figured there is no better outlet for our mindless "By The Numbers" query.
Saving lives is hard work but answering all these stats probably took a village as well. Erica Logan, the manager of philanthropic corporate engagement and events at Children's Mercy, took time to find us answers to our oh-so pertinent questions.

Year Children's Mercy was founded: 1897—by 2 sisters, Dr. Alice Berry Graham and Dr. Katharine Berry Richardson.
Year hospital opened: 1917
Year current Children's Mercy Hospital opened: 1970. Fun fact: the campaign was chaired by former President Harry Truman and Hallmark founder Joyce C. Hall.
Percentage of donations under $100: 90%—yes, every dollar matters.
Number of volunteers at CM: Over 1,000. And they put in a whopping 75,000+ volunteer hours last year.

Largest donation to CM: $150 million. In January two of Kansas City's iconic families, the Hall Family Foundation and the Sunderland Foundation joined together to kickstart the construction of the future home of the Children's Research Institute.
Electric bill for CM in July: $480,000
Number of CM hospitals: 2
Number of CM clinics in Kansas City and throughout the region: 18
Number of times you've heard "It's A Small World" on CM's player piano: Too many to count. Music is loaded on a jump drive inserted in the piano, so the mix is looped and random, but that song seems to play a lot.
Percentage of time admitted patients get to "play" each month: 42.5% (with a whopping 600 developmentally appropriate activities scheduled per week either in activity rooms or bedside). This is impressive to me, considering how many inpatients are babies in our NICU.
Year artist Scribe started creating his kid-friendly murals throughout CM: 2003


How many colorful pieces of artwork has artist Scribe created for various spaces around the CM network: 157—and that doesn't include the art on CMH's planes, helicopters and ambulances.
How many cartoon characters has Scribe created to adorn those walls: Over 2,550 characters.
Number of centers in the U.S dedicated exclusively to kids with Tourette Syndrome and related conditions: 1—The Children's Mercy Tourette Syndrome Center of Excellence!
Number of children treated with type 1 and type 2 diabetes: 2,400+ kids are seen by our pediatric endocrinologists each year.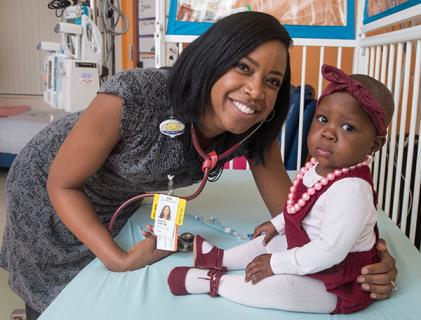 How many doctors are on staff at the various CM locations: 750.
How many employees work in the CM network: 8,219 employees
Number of ER visits in the last 12 months: 200,825 emergency and urgent care visits.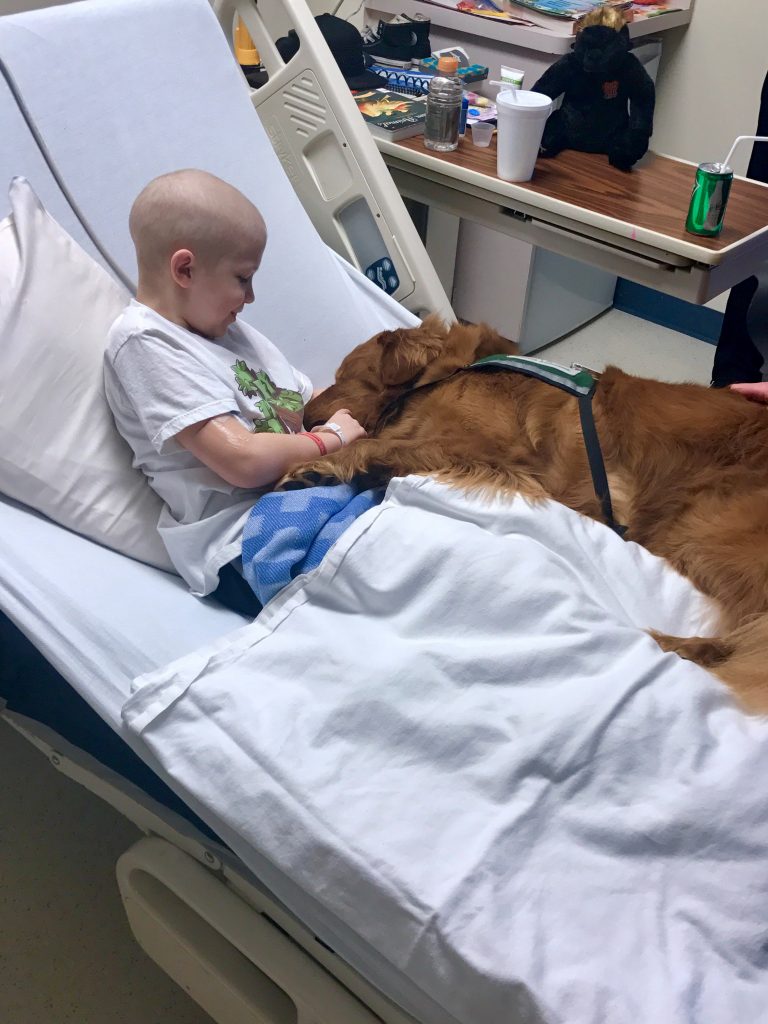 Number of companion dogs on staff: 2—Hunter and Hope, who provide comfort, motivation and smiles to our patients and families.
Number of bedside facility dog visits and visits with volunteer dogs each month: Over 100.