Jack-o-lanterns are starting to peer out from porches all over the metro, ghostly decorations are going up, and it's officially time to plan this year's spooky season. 
Whether you're looking for eerie Halloween experiences that will get your blood pumping or family-friendly fun that will get everyone in the spirit of the holiday of tricks and treats, we've got you covered. Here's your guide to spooky ghost tours and nail-biting haunted houses around the Kansas City metro.
Ghost Tours
Ghost Tour of Bingham-Waggoner Estate Available by booking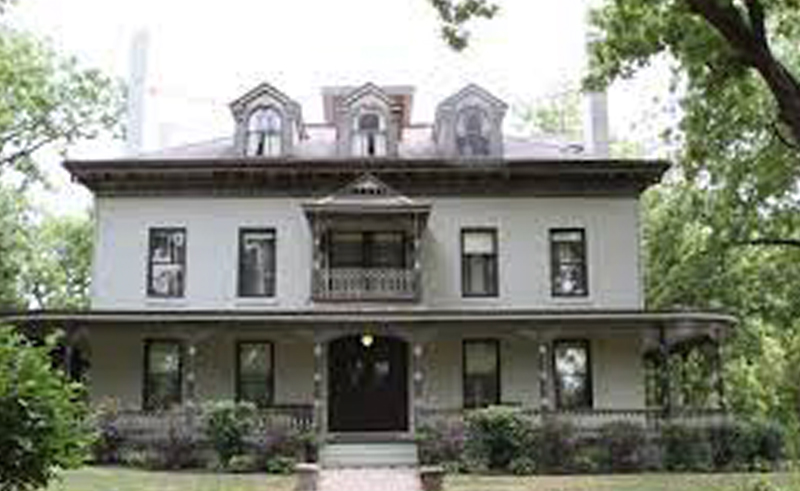 Keep an eye for a woman in white at this Civil War-era estate. Some say the bride fell down the stairs to her death on her wedding day. Ghost tours are available by making a reservation.
Hauntings of the Sallie House Available by booking
Once the office of the town physician in Atchison, Kansas, this house is believed to be haunted by a 6-year-old patient who died on the operating table. Book a one-hour self-guided tour or even book an overnight stay.
Jail Haunt: Tour and Investigations Available through October 30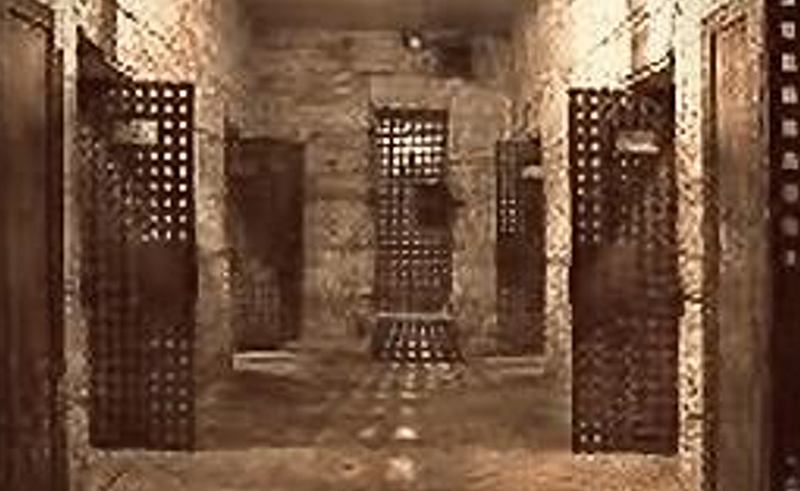 Listen closely during this tour of the 1859 Jail and Museum in Independence and you just might hear the footsteps of former inmates or see the ghost of jailer John Bugler. 
The Elms Hotel & Spa Paranormal Package Available by booking
This Excelsior Springs hotel and spa is believed to be home to several ghosts. Book the Paranormal Package for a one-hour ghost tour for $20 per person during your stay.
Kid-Friendly Ghost Tour at Alexander Majors Houses October 7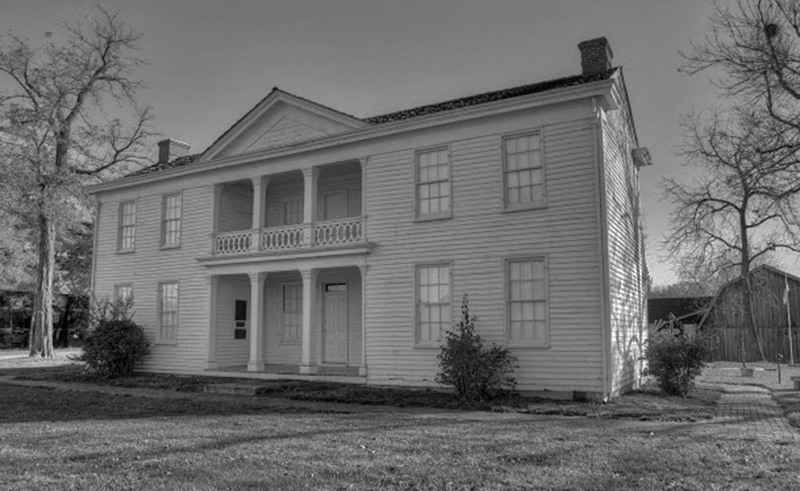 Suitable for the whole family, this ghost tour takes guests of all ages through the haunted Alexander Majors House.
Self-Guided Tours of the 1889 McInteer Villa October 7,8, and 14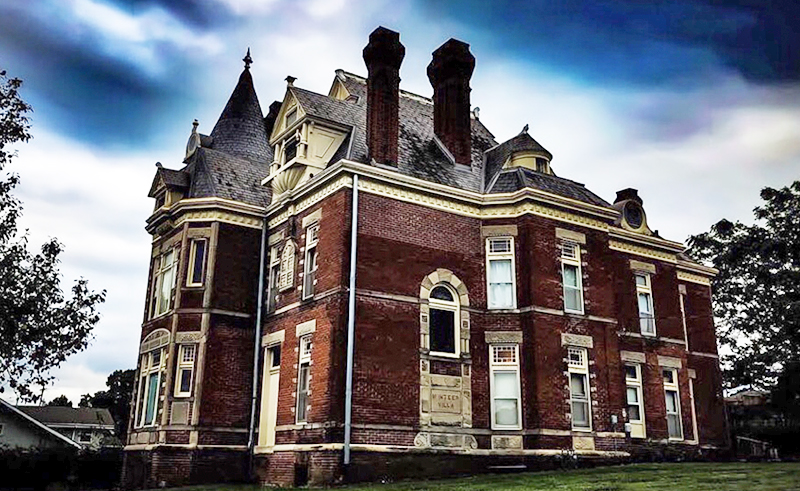 Explore all four floors and learn about the history and hauntings of the McInteer Villa in Atchison, Kansas.
Ghost Tours at the Dillingham-Lewis House Museum October 7, 8, 14, and 15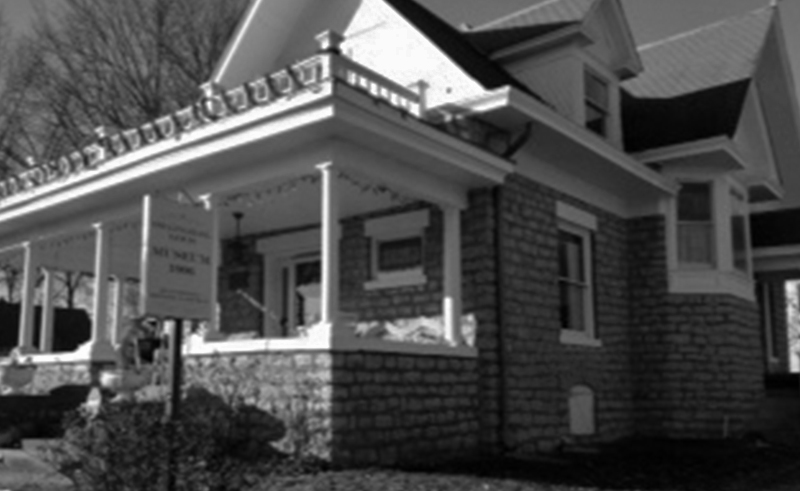 Tag along with Apex Paranormal during a guided, one-hour tour through the Dillingham-Lewis House and Chicago-Alton Hotel in Blue Springs.
Ghost Tours at the Harris-Kearney Civil War Home October 7, 8, 14, and 15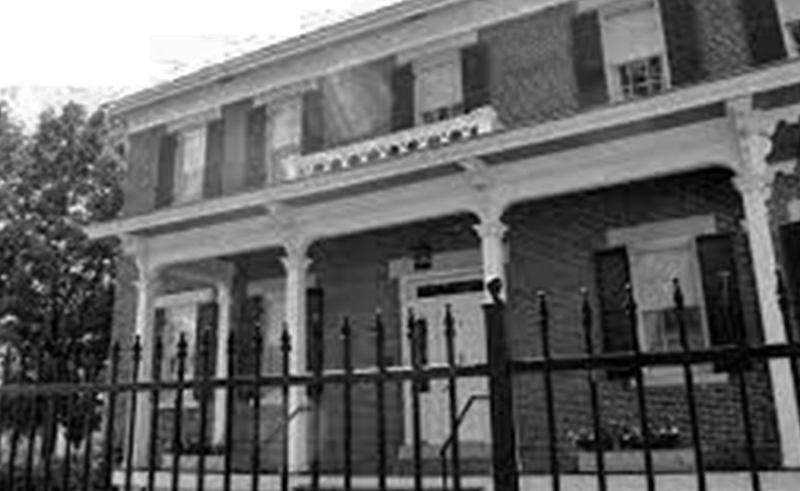 This Civil War-era home is supposedly incredibly haunted. Apex Paranormal will share their experiences exploring the home during a one-hour tour.
Paranormal Investigations at Alexander Majors House October 8, 15, 21, 22, and 28
During these two-hour investigations, you'll get to explore one of the most allegedly haunted locations in Kansas City.
2022 Haunted & Historic Spaces Tour October 15
Take a ghostly walking tour of downtown Lee's Summit with stops at several buildings with a particularly haunted past.
Walking Tour of Elmwood Cemetery October 15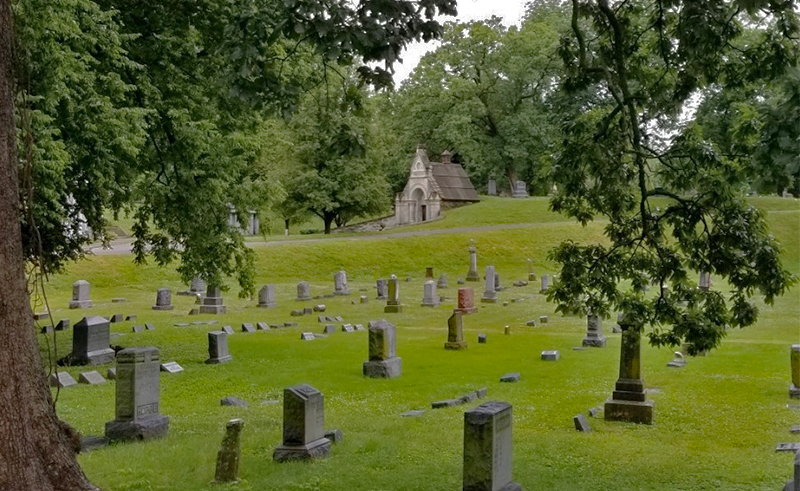 Founded in 1872, Elmwood Cemetery houses the gravesites of some of the most famous, infamous, and forgotten souls in Kansas City history. This one's more of a history tour than a ghost tour, but the setting is spooky enough for us!
Anatomy of a Haunted House October 22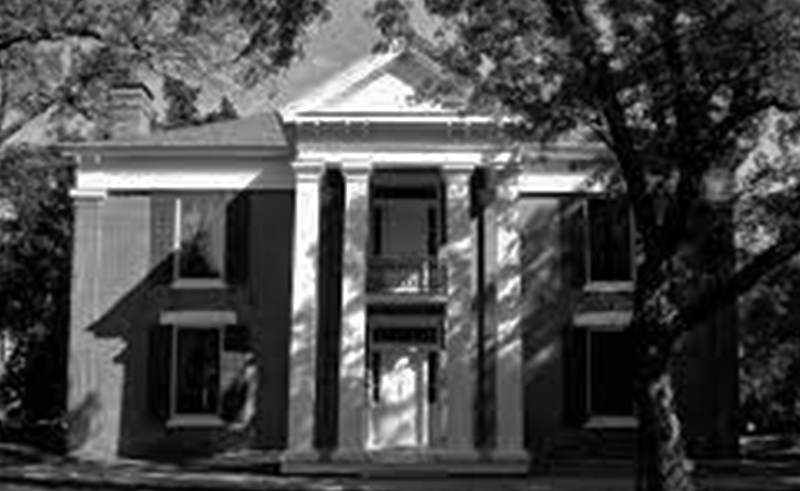 Tour the John Wornall House and learn why so many haunted houses are from the Victorian age.
Ghost Hunt at the Shoal Creek Ghost Town October 28-29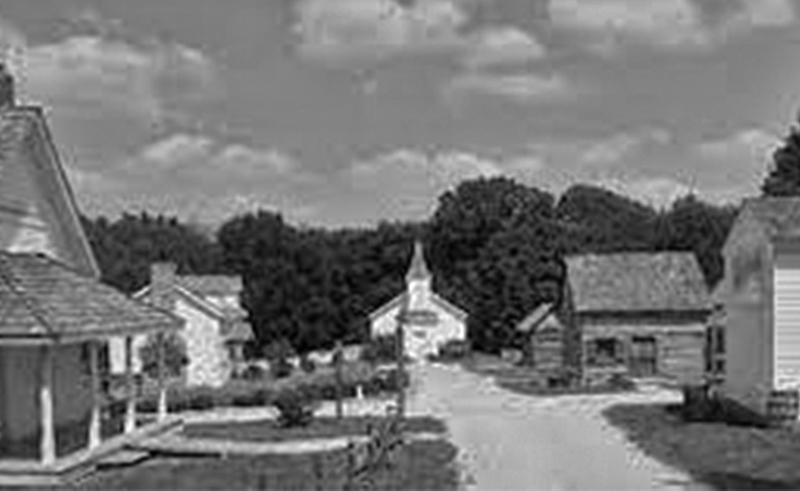 There are over 20 buildings to explore at the Shoal Creek Living History Museum. After a brief tour and ghost hunting 101 with Apex Paranormal, you'll get to look for the spirits rumored to lurk in many of the ghost town's buildings.
Courthouse Exchange Ghost Tour October 29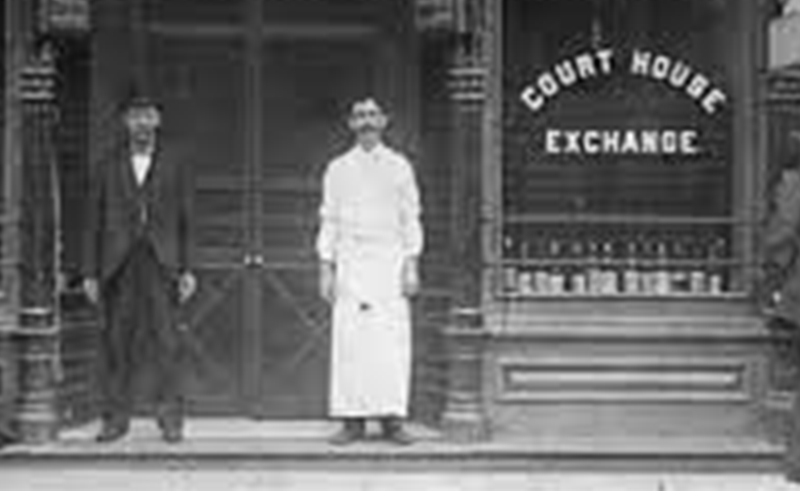 The servers and cooks at Courthouse Exchange in Independence say spirits linger in the restaurant's historic building. Find out for yourself!
Haunted Houses
Exiled Trail of Terrors Open Every Friday and Saturday in October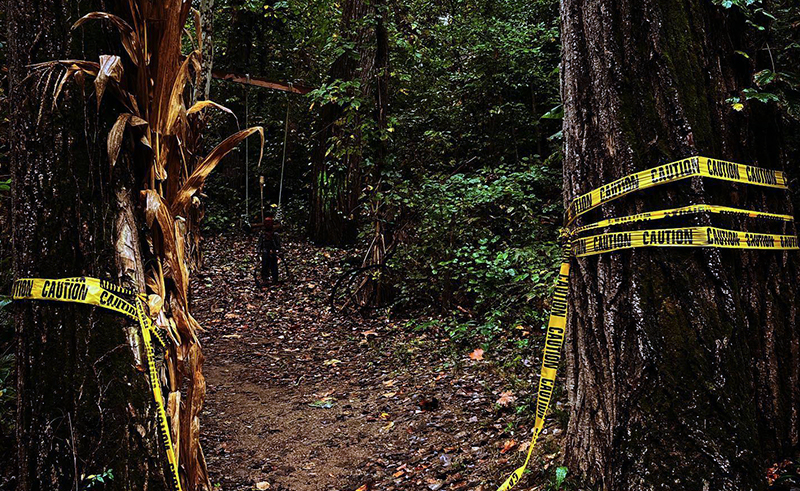 This outdoor haunted house experience will take you through a self-guided half-mile hike of horror in the woods of Bonner Springs, Kansas. Warning: "This is a rugged, dark trail not for the faint of heart. If you are scared of getting dirty, sweating, or hiking through darkness outside, Exiled is not for you!" 
Halloween Haunt at Worlds of Fun Open Through October 29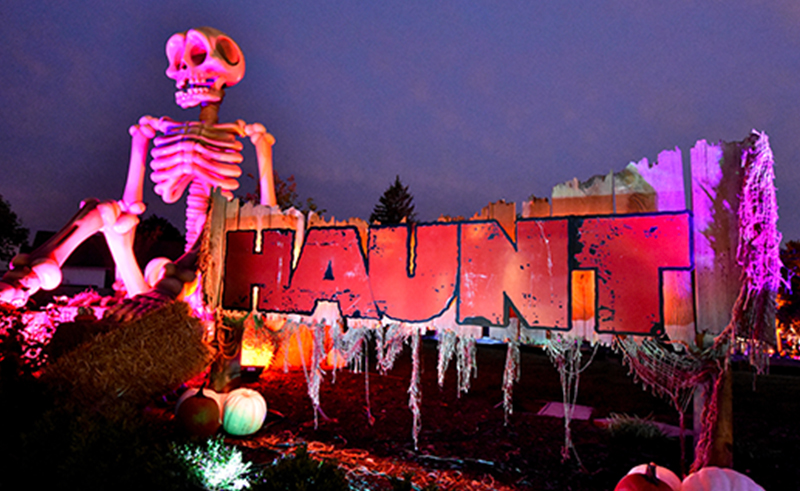 Over 400 monsters await at Worlds of Fun's annual Halloween Haunt. This year's scare zones include the Feargrounds, Fright Zone, Malice in Wonderland, Outlaws Revenge, and Peter Peter Pumpkin Eater. Also plan to venture through six spooky mazes, get in extra thrills on the amusement park rides, and enjoy Halloween-themed performances.
Macabre Cinema Open Through October 31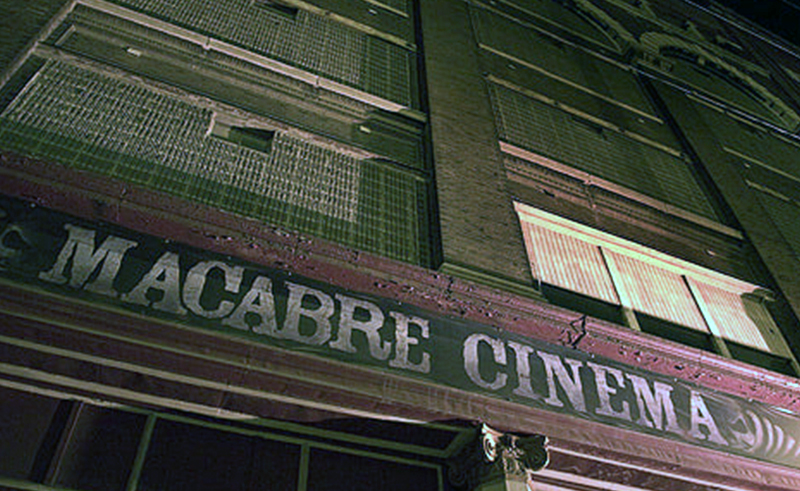 Clowns, zombies, and ghouls that taunt and shadow you are hiding in four floors worth of actual movie sets from The Mummy, Hellraiser, Killer Clowns from Outer Space, and other famous horror films.
The Beast Open Through November 5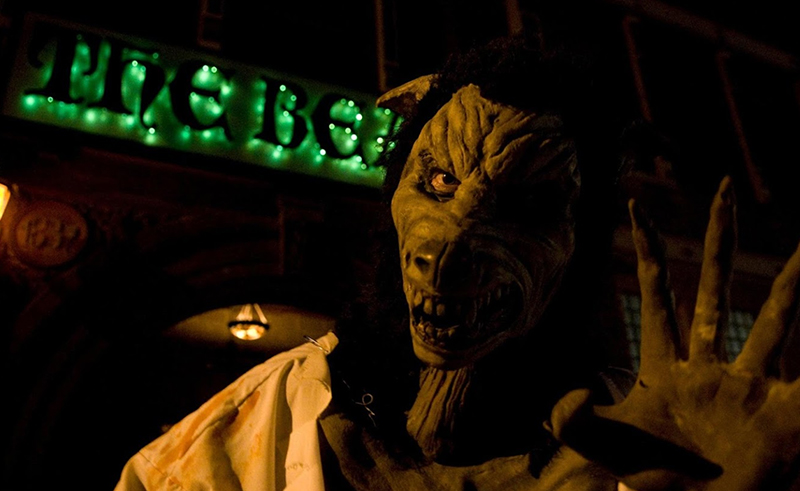 Recently named the best haunted house in the nation by America Haunts, Beast offers thrill-seekers four floors of intense scares. This immersive nightmare is an open format where visitors lose their way around lurking threats of voodoo, a live alligator, werewolves, phantoms, and monsters.
The Edge of Hell Open Through November 5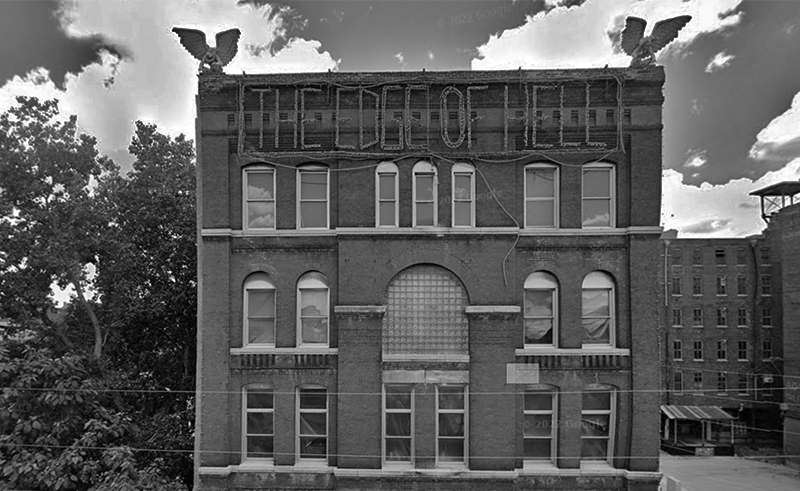 In its 48th year, The Edge of Hell features five stories of phobias and lurking monsters—including Rat Man, vampires, the devil, hounds of hell, and more—as you take the path down to hell in a sensory experience that brings the heat.