As soon as September comes around, it's hard not to pull out your best flannels, decorate the house with autumn decor, and plan that annual trip to the pumpkin patch or apple orchard. 
Pumpkins and apples rule the season, and nothing makes memories better than picking a plump pumpkin off the vine or pluck that perfect round, red apple from a high branch. Plus, the fun continues after you leave and go home to carve a jack-o-lantern or bake an apple dessert.
Looking for a new pumpkin patch or apple orchard to visit this fall? We've got you covered.
Local Apple Orchards (Note: the apple orchards usually have pumpkins later in the season.)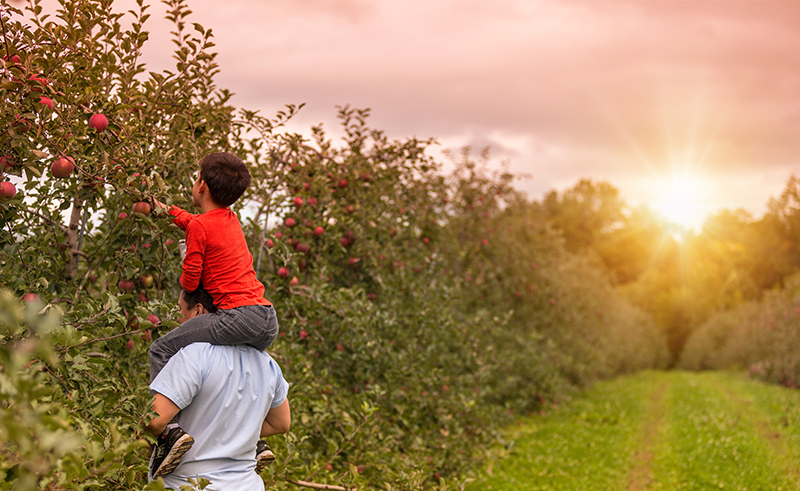 Alldredge Orchards Open now in Platte City
Pick apples from the tree on Saturdays and Sundays in September and October, enjoy a hayride, visit the barnyard, and stop by the Orchard Cafe. If you visit in October, you'll have access to the orchard's pumpkin patch too!
Cider Hill Family Orchard Open now in KCK
Apple season runs from July to November at Cider Fill Family Orchard, with 18 varieties of apples available for picking. After you harvest your apples, you'll have time to chow down on kettle corn, apple cider donuts, a variety of apple treats, and barbecue, and also experience hayrides, kids' train rides, a fishing pond, and a pumpkin patch.
Gieringer's Family Orchard & Berry Farm Open now in Edgerton
There are almost 20 varieties of apples on the trees at Gieringer's Family Orchard. Get your pick throughout September and October. Starting October 1, pumpkins will be available too, and you can enjoy an interactive dinosaur-themed corn maze, pumpkin jump pad, corn pit, sunflower fields, hay mountain, and other attractions.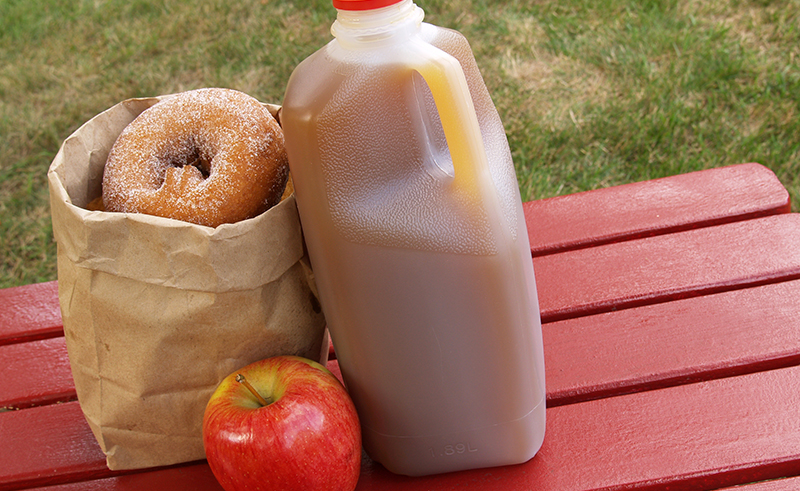 Johnson Farms Opens September 17 in Belton
There's more than just apple picking at Johnson Farms. Throughout the season, Johnson Farms offers U-Pick sessions for six apple varieties, plus 50 acres of pumpkins, gourds, giant squash, tomatoes, sweet and hot peppers, broccoli, cauliflower, cabbage, and U-Cut sunflowers and mums. Other attractions include playgrounds, obstacle courses, and farm animals.
Weston Red Barn Farm Open now in Weston
Apple season just started at Weston Red Barn Farm. Select from Jonathan, Golden Delicious, Gala, and Braeburn apples. Then the Fall Fun Fest starts in mid-September with hayrides, pumpkins, ponies, caramel apples, barbecue, and apple cider.
Weston Orchard and Vineyard Open now in Weston
Home to 13 apple varieties, apple picking season lasts through November at Weston Orchard. Enjoy a host of kid-friendly activities, delicious seasonal treats, and even taste some wine—including an apple raspberry wine. Pumpkins arrive in October.
Local Pumpkin Patches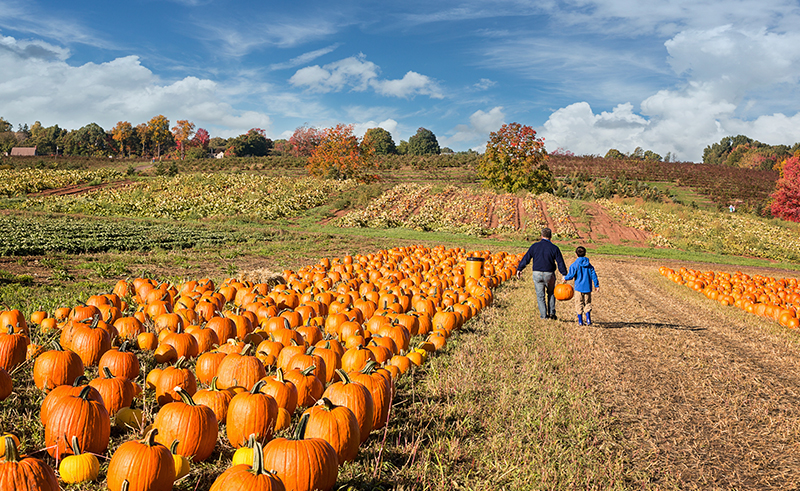 Carolyn's Pumpkin Patch Opens September 17 in Liberty
There are hours of fun to be had at Carolyn's Pumpkin Patch. Find pumpkins of all shapes, sizes, and colors, then enjoy family activities. From the petting farm to Little Bud's Railroad, the county carousel, mega slide, The Pumpkinator (which sends pumpkins flying), wagon rides, and pig races, there's plenty to do. Then grab a treat of pumpkin donuts, kettle corn, or fudge.
Faulkner's Ranch Opens September 30 in Kansas City
Pick out a pumpkin and then play games with the family. From football throw to hillbilly golf, corn hole, washer, the straw-bale climb, duck races, pedal carts, a field maze, wagon rides, and other active attractions, it's easy to fill the day with fun.
Fun Farm Pumpkin Patch Opens September 16 in Kearney
Grab a pumpkin from the field or pick one from a bin before taking advantage of all Fun Farm has to offer during its Fall Festival. From the corn maze and corn pit to the giant slide, cow train, jumbo jumper, apple canons, hayrides, pig races, live music, and more, it's hard to pack everything in.
KC Pumpkin Patch Opens September 24 in Olathe
Choose from almost 40 activities at KC Wine Co.'s KC Pumpkin Patch. Choose a pumpkin or two from the patch before embarking on an adventure. Snap Instagram-worthy photos in front of the pumpkin house, pumpkin tree, or princess carriage, play giant yard games, get thrills from the mega slide or one of the many playground attractions, get spooky at the buried alive haunt, and so much more.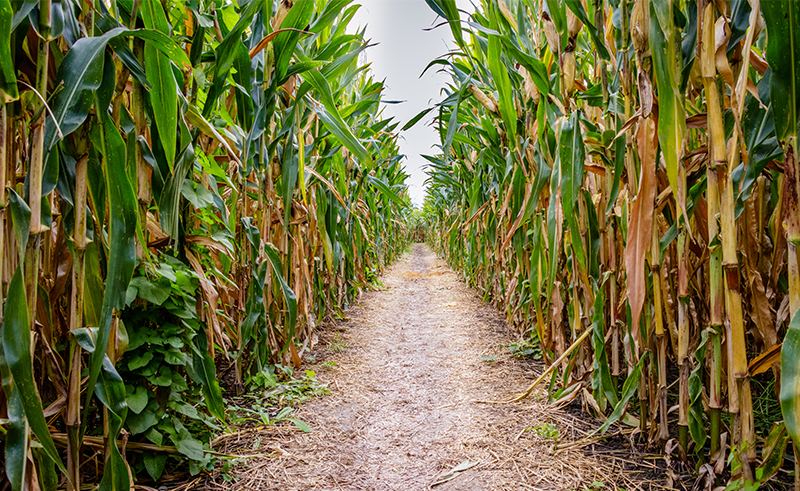 Kerby Farm Opens October 1 in Bonner Springs
Take a hayride to the pumpkin patch and pick out your favorite pumpkins. Back on the farmstead, you'll find a corn maze, kiddie zip line, slides, kid's corral, spooky house, swings, tractor rides, and games.
Louisburg Cider Mill Corn Maze and Pumpkin Patch Opens September 16 in Louisburg
Famous year-round for apple cider, the Louisburg Cider Mill offers fall customers the opportunity to enjoy cider and cider donuts while exploring a 10-acre pumpkin patch. After the pumpkin patch, find your way through the 10-acre maze, meet farm animals, and enjoy other interactive attractions.
Powell Pumpkin Patch Opens September 24 in Louisberg
Find the perfect pumpkin at this 35-acre patch. Then explore the corn maze, take a hayride, explore the nature trail, and enjoy the playground.
Pumpkins Etc. Open now in Platte City
Take a wheelbarrow out to the pumpkin patch, and you'll find 20 acres of pumpkins, gourds, squash, mums, Indian corn, watermelon, and sunflowers. Then explore your way through two corn mazes and test your climbing skills on hay bales.
Pumpkin Valley Pumpkin Patch Opens September 24 in Lee's Summit
Milk a cow or pet an alpaca on your way to the pumpkin patch. Admission includes access to teepee village, the cowboy teeter-totter, two bounce houses, a pumpkin slide, petting zoo, hay maze, sack races, corn fountain, mini ninja-warrior course for kids, and pirate ship.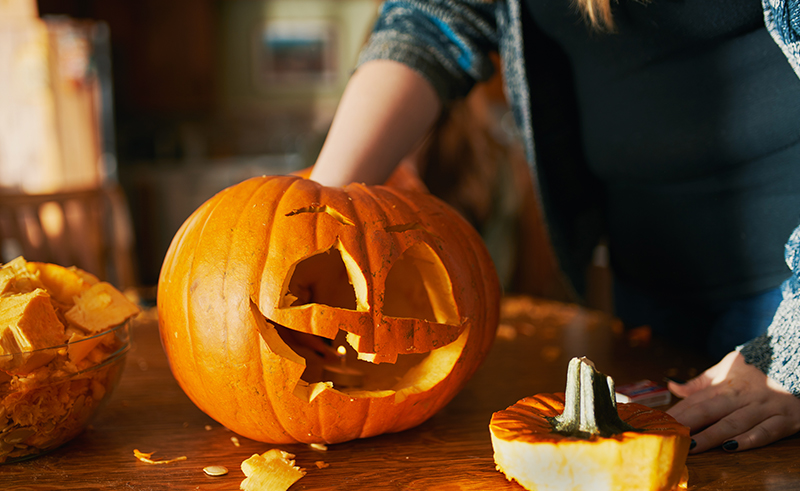 Red Barn Ranch Opens September 17 in Harrisonville
Pick a pumpkin fresh off the vine before meeting the cows grazing in the pasture, feeding goats and alpacas, finding your way through the corn maze, taking photos in front of the sunflower field, and playing games with friends and family.
The Pumpkin Pad Opens September 24 in Lone Jack
This 75-acre farm produces 35 varieties of pumpkins, in addition to gourds, corn, mums, and sunflowers, and raises black Angus beef. Before filling your basket, take advantage of the in-ground jumping pillow, giant slide, corn pit, cannon blasters, and the cow train express.
For the Adults
KC Cider Fest at KC Pumpkin Patch September 17-18
At this 21+ event, adults have the run of KC Pumpkin Patch with samples of hard cider, food trucks, nostalgic games, and access to all the pumpkin patch attractions.