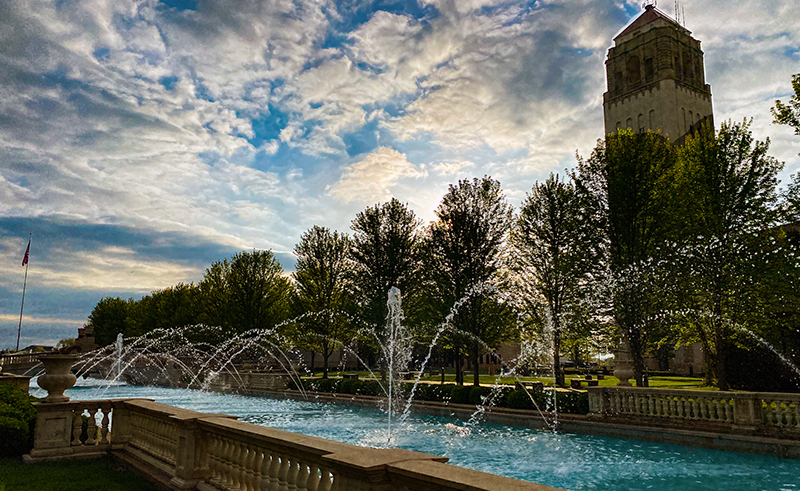 Sponsored Content
When you're on the search for the perfect place for your next meeting or gathering—whether it's a social gathering with friends and family, a team-building retreat with the office, or a brainstorming session for your organization—an environment that cultivates meaningful connection in a tranquil setting is indispensable.
Just a 15-minute drive from downtown Kansas City, Unity Village is an incorporated township with all the elements for serenity. During your visit, you can take a relaxing stroll on the nature trail, play a round of golf on a 9-hole course, or have a picnic in the central courtyard overlooking the largest fountain in the Kansas City metro, among many other possibilities.
"Our tagline is that 'it's all right here,'" says Mark Fuss, Unity Village's vice president of outreach and engagement. "We've got everything from the hotel to meeting spaces, to outdoor space, and a golf course. There are so many opportunities for team building."
A Place to Meet
No matter the size of your gathering, Unity Village has a space to offer. 
With over 20,000 square feet of meeting space, the campus is fully equipped with places for board meetings, conferences, training meetings, corporate luncheons, corporate retreats, holiday parties, weddings, and other social gatherings.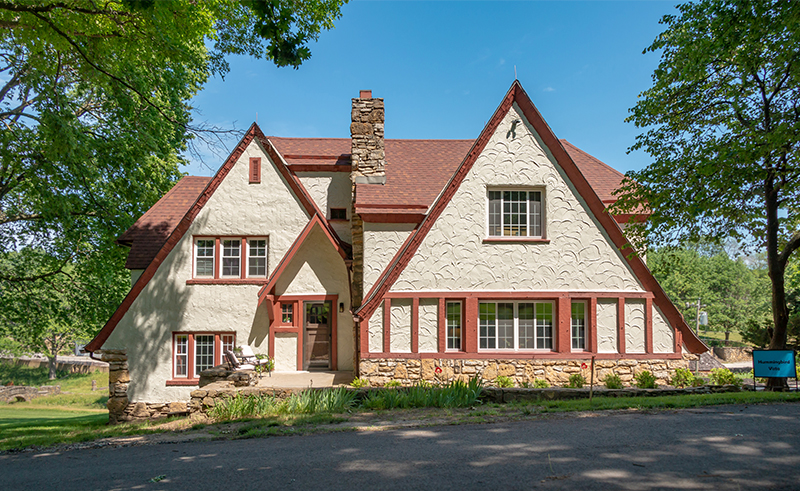 A Place to Stay 
Between the Unity Village Hotel and Conference Center and three Airbnb properties, you'll have cozy and peaceful lodging options for groups of all sizes.
Part of the Ascend Hotel Collection, the award-winning hotel includes 50 rooms featuring two queen-sized beds, access to the fitness center, an on-campus coffee shop, and a complimentary hot breakfast. If you choose the Airbnb route, you'll have three English Cotswold-style homes to choose from:
Hummingbird Chateau

: two stories with four bedrooms and 3.5 baths, accommodates up to 14 people.

Fillmore Manor

: two stories with four bedrooms and two baths, accommodates up to ten people.

Hummingbird Vista

: three stories with four bedrooms and two baths, accommodates up to 12 people. 
A Place to Relax and Meditate
You won't have to go far to find places to decompress and enjoy the fresh air around Unity Village—whether it be a chapel where you can meditate or one of Unity Village's other unique amenities.
This is the first summer Unity Village has a labyrinth to offer guests a space for walking meditation. Installed with hand-cut stones, granite benches, and soft lighting, the Unity Labyrinth is over 6,000 square feet and 90 feet in diameter. You'll find it tucked into the northeast corner of the 400 Building.
On the 2.4-mile Carl L. Chinnery Nature Trail, you'll find a haven for people and wildlife alike. Complete with benches and wellness activity stations, there are plenty of places to stop along the way to enjoy the natural surroundings and beauty. You might even see a deer, raccoon, or fox along the way. 
In the central courtyard, you'll find the Venetian-inspired Bridge of Faith, a cascading, lawn-length fountain—the Kansas City area's largest fountain installation—a rose garden filled with 800 rose bushes, and the iconic Unity Tower. It's a perfect place for a short walk or picnic.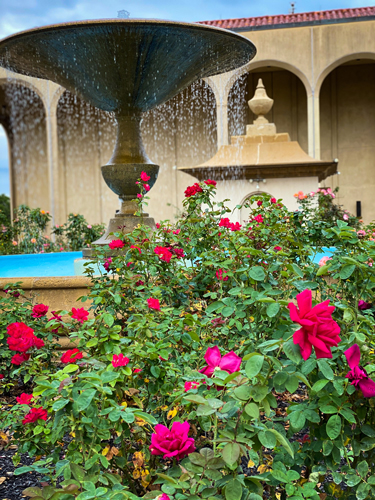 A Place to Play
After a day of meetings or team-building activities, a game of golf is the perfect way to add playful fun to the day. 
The Unity Village Golf Course is open to both members and non-members. Surrounded by nature, the beautiful par 36 nine-hole golf course is a must-do amenity. When you visit, stop by the Clubhouse where you'll find snacks, sandwiches, and drinks.
Ready to Plan Your Next Event?
Located near downtown Lee's Summit's shopping and dining offerings, Unity Village is the perfect spot to book your next event. 
For booking information, call Unity Village at 816-251-3511 between 9 a.m. and 5 p.m. Monday through Thursday, or fill out this online form.