When Teresa Spiess started honing her toffee-making skills in 2016, she says there was plenty of trial and error until she perfected her current tried-and-true recipe. (Spiess laughs and mentions she had absolutely no trouble finding willing guinea pigs to sample early trial batches.)
As her new business, Cedar Street Toffee, blossomed, she outgrew not one, but two different commercial kitchens in the span of a few years. When the pandemic hit, Kansas City's penchant for sweets apparently went through the roof. ("Our Mother's Day sales were off the charts," she exclaims.) Somehow in the middle of a global pandemic, Spiess found shiny new digs in Prairie Village and opened her new toffee emporium on October 22nd. We caught up with Spiess—between the onslaught of holiday orders—to see how things are going.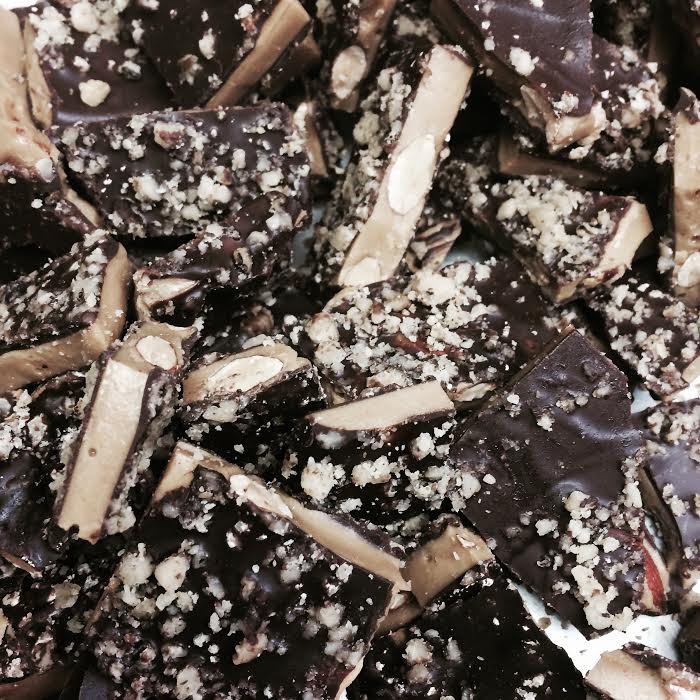 When you started this little toffee-venture, did you know it would blow up? What were you expecting?
Oh my, great question. When this began, I had an idea that it could be successful simply because people loved our product. I knew I loved making toffee and I knew that my husband and our boys were 100 percent behind our adventure.
It's not just my family that has brought us success, though—it's also the surrounding community.  From Jasper's Restaurant who used my toffee in his September cannoli month tradition to the amazing women who run Chick Events. It's Lawrence Paper Company who supply our boxes, KC DigiCal in Lenexa who make our labels and the local team at Sava Vanilla. We are all in this together!

Now you have your own digs! Tell me about your new space in Summerset Plaza.
We love our new space. The best part is how much we can get done in a day! Not only can we cook an enormous amount of toffee each day, we can break up toffee, package, and ship all at the same time. Now that everything is out of our house the boys are super-excited to finally get a dog again. (I never wanted dog hair and toffee to intermingle.)
Our retail space has been hopping; we love all our foot traffic. Our customers are in love with the smell of our freshly cooked toffee as soon as they walk in the door. They can see us in action through the window into our kitchen space and, if they ask nicely, we can even let them try a sample of our toffee.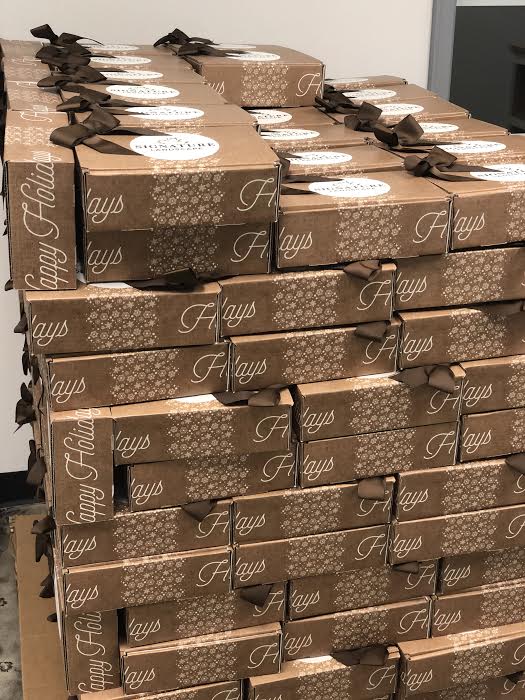 How busy are the holidays for you?
Our busy-ness begins in October and goes 'til the New Year. It's not unusual to have 12 to 13 hour days this time of year. I have an incredible team of ladies who loyally come each day to help us. Just last week, we shipped out a pallet of 700 pounds of toffee for a corporate order!

Anything new I need to sample right this second?
This time of year one of our more popular flavors is our classic white pistachio toffee. The saltiness of the pistachios balances well with the sweetness of the white chocolate—and just melts in your mouth.