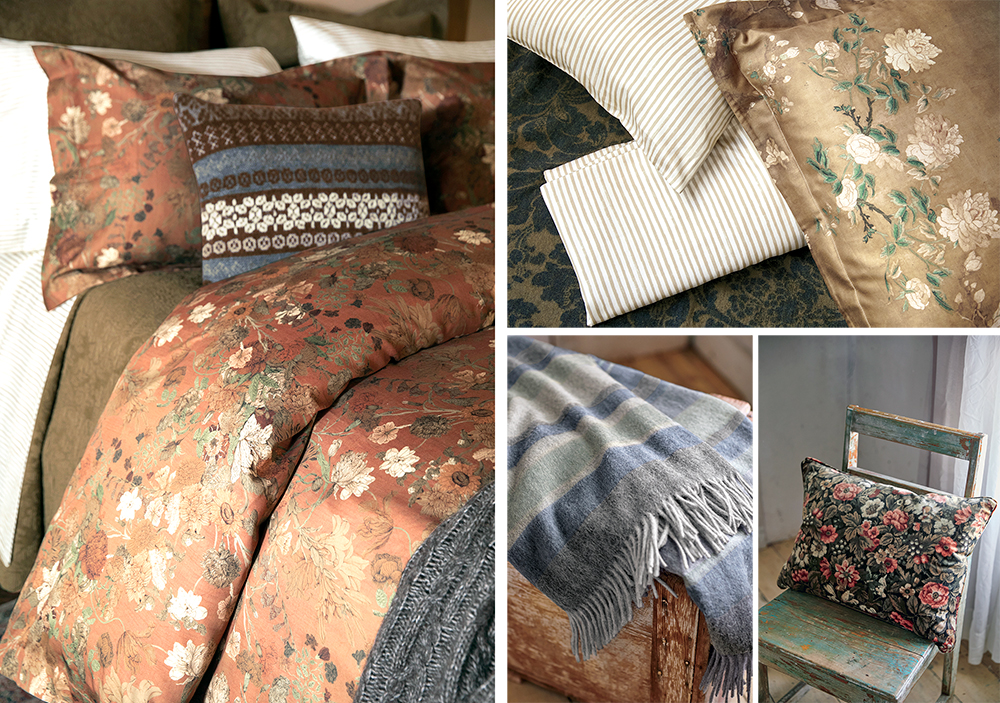 It's about time!
Peruvian Connection, the Tonganoxie, Kansas-based company founded in 1976, is finally offering a home collection.
"When I fall in love with a print, I want to live with it beyond just my wardrobe," said Annie Hurlbut, owner and co-founder, in the announcement about the new collection that debuted in August.
There are bedding lines, including Botanica Floral, which is Bohemian and earthy and features dusty-pink florals inspired by 17th-century Dutch paintings. The Magnolia set highlights Peruvian Connection's signature gold magnolia print as a duvet and shams. In addition, there are black sateen sheets splashed with rich, Renaissance-style florals as well as neutral, hand-painted striped sheets, matelassé coverlets, and velvet pillows.
Of course there is the luxury fiber of alpaca—the bread and butter of Peruvian Connection—in the form of pillows and throws for the bed, sofa, and cabin.
Hurlbut fell in love with alpaca when she traveled to Peru with her mother, Biddy, as a college student. "I was immediately drawn to it; it's softer than cashmere and more durable."
She purchased a sweater for Biddy as a gift from the markets of Cuzco, the ancient capital of the Incas. Friends loved it, and Hurlbut started designing clothing. After The New York Times published a story about Peruvian Connection, the international women's fashion brand was born and has flourished for more than 40 years.