Not everyone can take the crowds of large vintage (or vintage-ish) market weekends even if it is only once a month. The parking! The people! The heat! (Or the cold!) The stairs! Still, perhaps you have a hankering for good, old barware, sculptural lamps and, yes, even a little bit of kitsch. There are a few retailers in town whose focus isn't vintage, but who have a little side hustle going.
Interior designer and Coveted Home owner, Jaclyn Joslin, opened her shop in 2012. Ever since she's been offering up a fresh look on interiors. While she carries new items from candles to lamps and custom upholstery, she also stocks a healthy selection of vintage furniture, gifts, and Turkish rugs.
"Bringing vintage and antique pieces into your home helps keep things from looking stale and mass produced," says Joslin. "It's great if you have pieces that are handed down, but even buying vintage brings soul to a room. There's always history and a good story behind it."
She finds that vintage art provides a lot of interest and that handmade pottery has a timeless appeal.
"We try to avoid 'trendy' and bring our clients along so they can see how vintage adds texture to a space."
---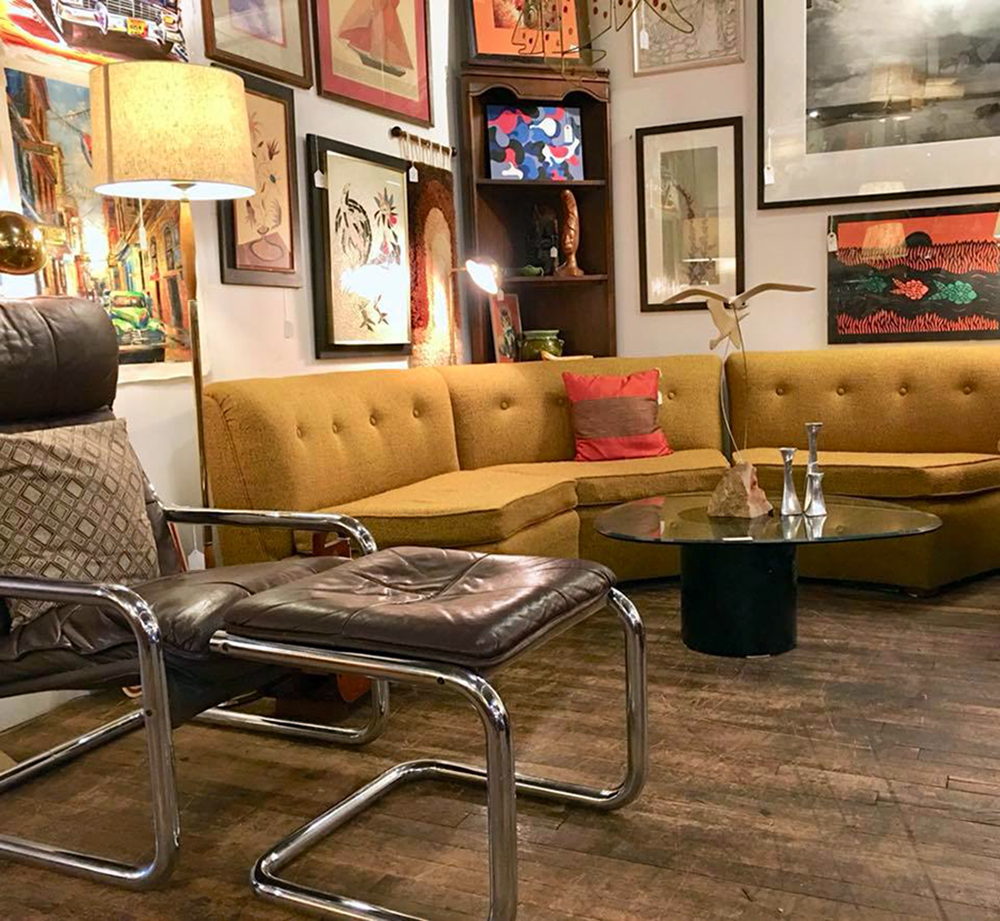 No Hard Hat Necessary
If you enjoy the jumble and variety of a large selection, Urban Mining is one of the best vintage markets going.  A pioneer in the first-weekend-of-the-month scene, Urban Mining has recently moved from their home of 12 years on Main Street to spiffy new digs at 31st and Gillham. There's rarely a "miss" in this consistently good spot where most items are "real" if not pedigreed. (New and overdone hand-rubbed edges are hard to come by. Thank goodness.) Check urbanminingvintage.com for dates.
---
Boomerang While they focus on clothing, this 39th Street shop has a great selection of vintage, with a steady supply of groovy glasses and shakers.
Tyler Kingston Located in North Kansas City, this shop is a hip mix of old and new. A good bet for vintage stools and tables.
Swanky! Lifestyle Gallery For a glam experience, head to Swanky on Main St. in Midtown. Loads of vintage midcentury modern furnishings and accessories and one-of-a-kind art pieces.