Sponsored content: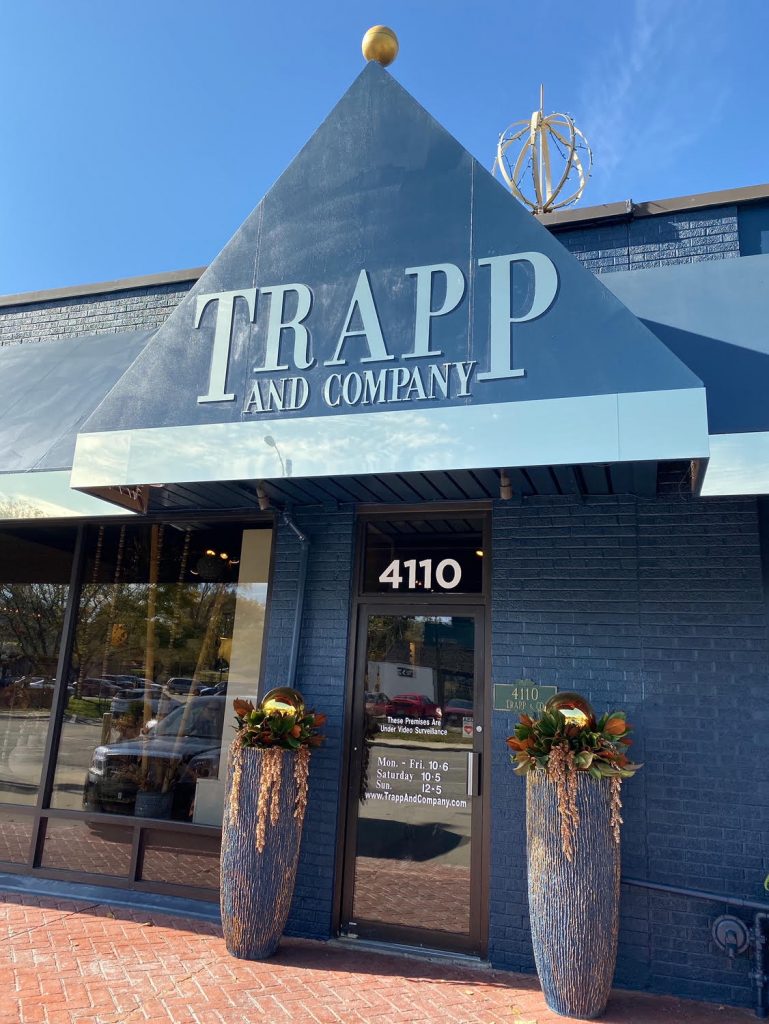 This time of year, Trapp and Company owner Bob Trapp is like a kid in a candy, er, gift store. He is a self-admitted fan of Christmas and his shop is the perfect glittery reflection of that. "I am your original Christmas man. Nothing excites me more than Christmas," he says with a chuckle. "Honestly, I've even thought about leaving a Christmas section in the store all year round. I still think we should."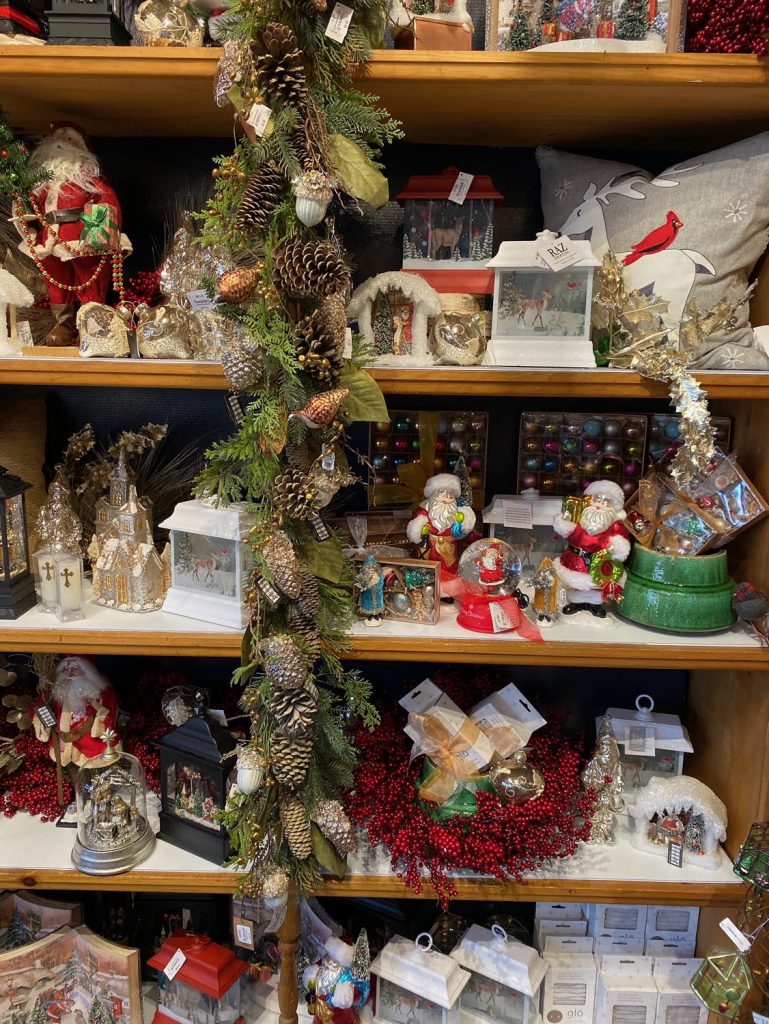 'Tis the season
The Trapp crew has been planning for the holiday blitzkrieg at their store since last January. Ten months of hard work has clearly paid off—the store is awash in holiday-centric gifts, décor, and attire. "One of the things about this company that is so interesting is that we offer a big variety of everything," says Trapp. "You can buy fresh flowers, a wreath for the front door or any number of candles from our five different lines. People often come in to purchase a holiday platter or ornament, and then they see all the other wonderful things we offer. They'll end up with a scarf for themselves or gloves for their daughter."
Given that Trapp and Company is celebrating 50 years of stunning décor, gifts, and home furnishings, you can be assured they're pulling out all the stops this holiday season. "What's fun is to come in here just to see our festive Christmas spirit," he says. "And with our anniversary, there's plenty of gold and lots and lots of sparkle and glitter."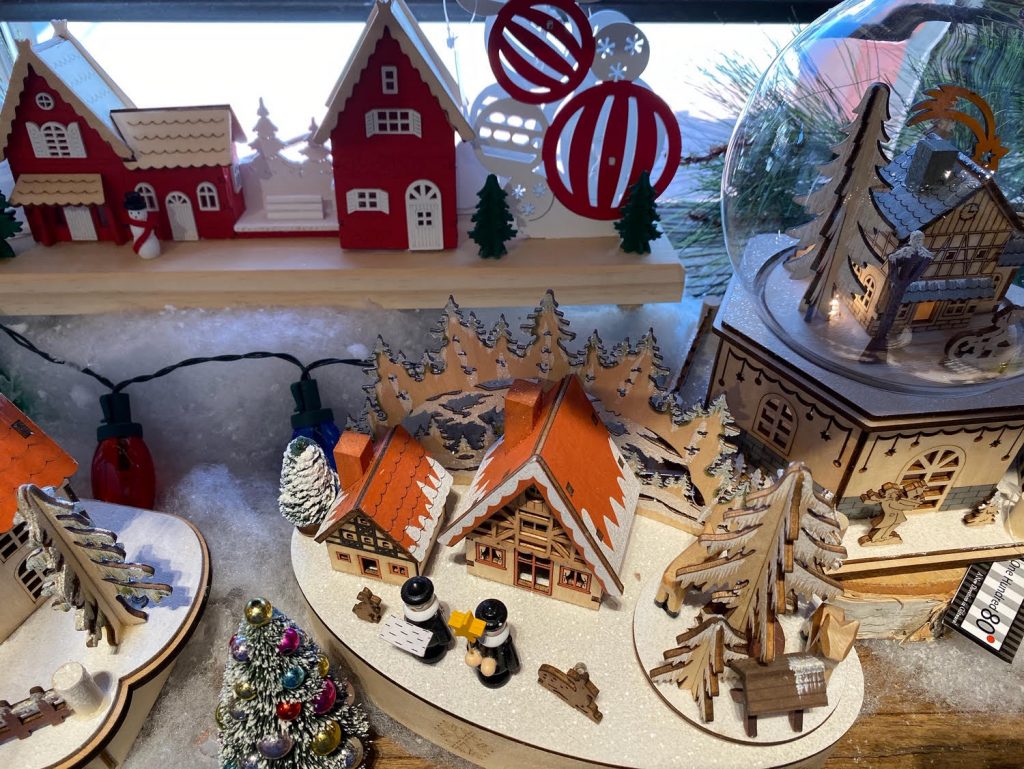 On a tour around the shop, there were several fanciful things that immediately caught our eye. Some—like the Bavarian Christmas scenes—are the store's holiday best-sellers. "Look at all the little houses and little churches," says Trapp. "It's a Bavarian village in miniature." He then snagged one of the ornate Bavarian Christmas trees and announced, "I think this one is coming home with me."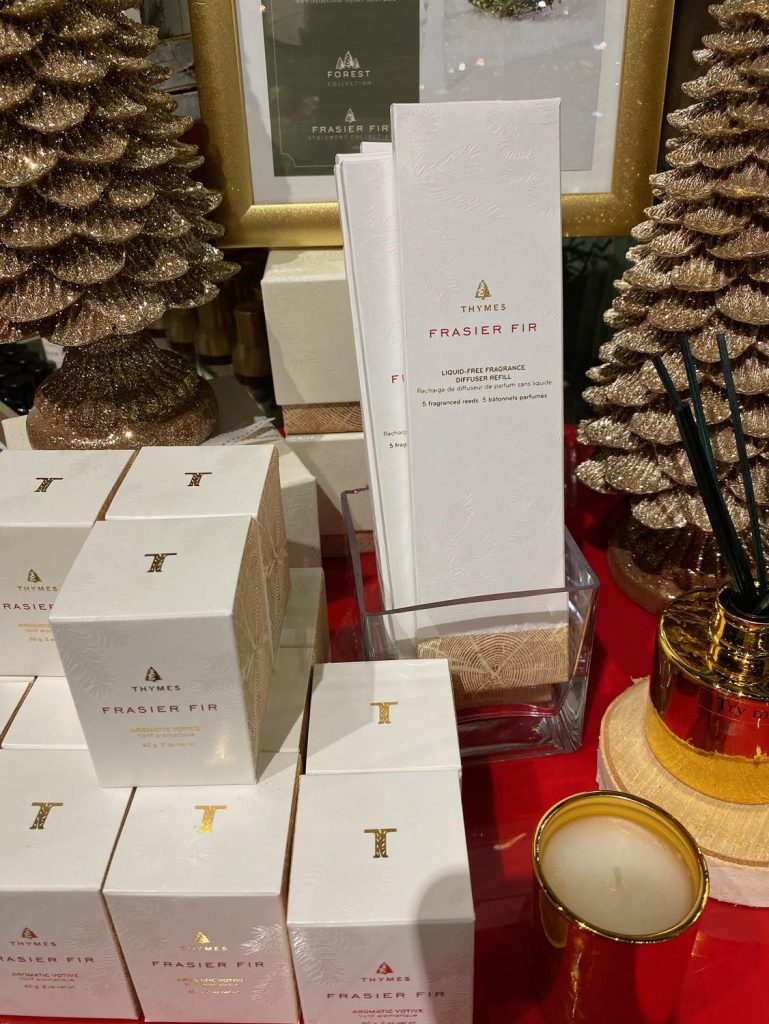 Waxing Nostalgic
For years, Trapp and Company's claim to fame has been its über-popular candles and this year is no exception. They're unveiling a whole slew of fresh seasonal fragrances. (Golden Cypress! Frasier Fir! Hearth! Lemon Sugar Cookie!) But the one candle they're most excited about? Orange Clove. The holiday-tinged scent is reminiscent of their most popular seller, Orange Vanilla. (Fun fact? Real estate agents purchase that particular candle to help sell houses.) "It's a good-luck charm," says Trapp. "The smell reminds potential buyers of a cake baking or being in their mother's kitchen. That particular fragrance reminds them of home—their soon-to-be new home."
Unique religious items, dazzling snow globes, and exquisite ornaments are sprinkled around with abandon. "We go to market with an open mind," says Steven F. Chester, the buyer and manager of the front floor. "We like to see what catches our eye or sparks our interest. Like our Black Knight Tartan Plaid Collection, which features a collection of lines from different companies. It had a definite 'ohmygod, that's gorgeous' factor." There are even beautiful Venetian masks on display—a first for the store.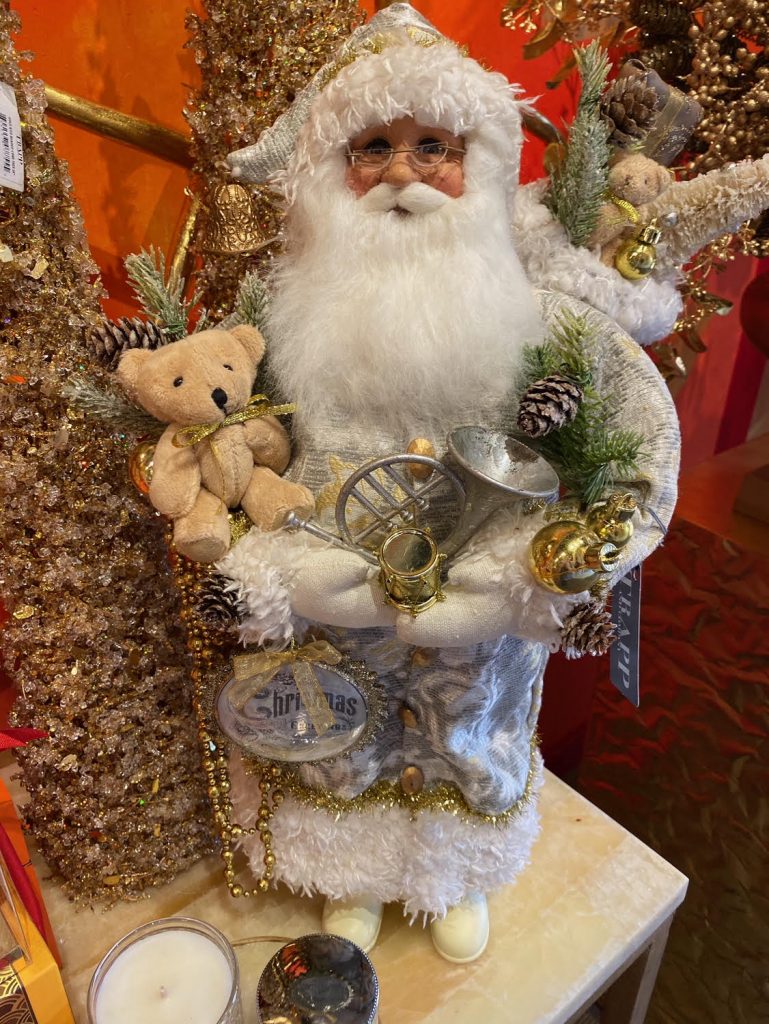 Holiday Open House Festivities
Trapp says his creative crew is gearing up for their annual Holiday Open House from November 14 through the 17th, which promises to be extra memorable—and sentimental—this year given their aforementioned anniversary. "Folks like to see what's new this year," Trapp says. "We'll gladly show people around. But it's funny—a major portion of people who come to our open houses just come to say hi." (Never fear, weary shoppers—Trapp says bubbly champagne will be flowing all weekend. Whew!)
When we asked if there were any particularly buzzworthy items to check out, Trapp immediately pointed to a line of gorgeous coats. "They have become a best-seller," Chester says. "That's why you'll often find us going outside our 'box.' It makes a great statement in the store."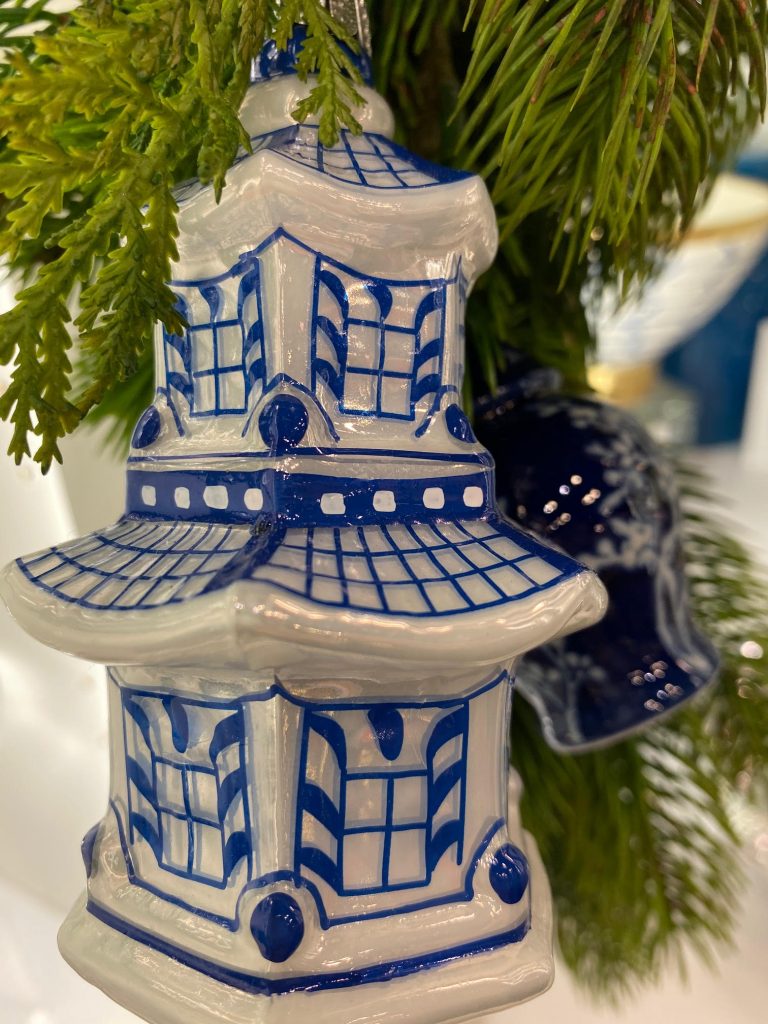 The team at Trapp cherishes this time of the year almost as much as their clientele—it's all about love and happiness, uh, and ornaments. So many ornaments. At the top of Trapp's must-have list? A colorful array of old-fashioned miniature Christmas tree ornaments. "You hang them on the tips of the tree and they immediately dazzle. I have these on my tree," he says. Our favorite? Teeny, tiny greenhouse ornaments with plenty of windows and detailed topiaries. "We love these," says Chester.  "Your tree lights will shine through them."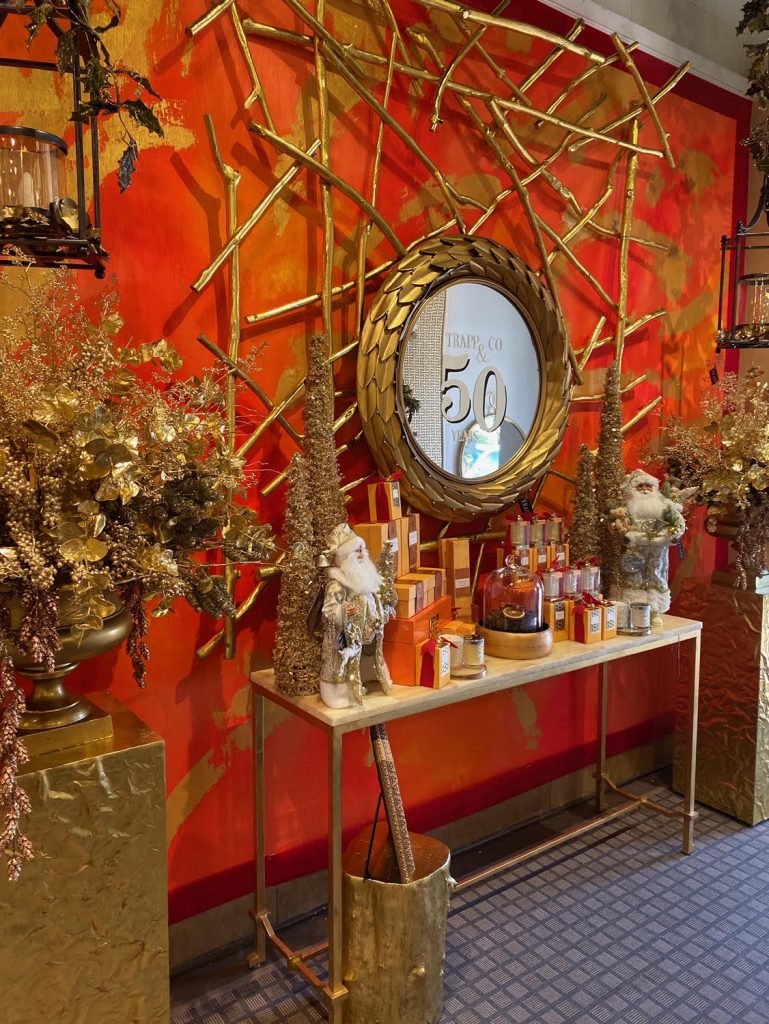 The best part of swinging by Trapp and Company over the holidays remains the sheer tradition of the store—always revered for its charming, congenial staff. "There's a welcoming attitude here," says Kenneth Sherman, the company's vice president. "Regardless of whether you want a lavish party centerpiece or one dainty, red tulip for a vase—we're simply happy you're here."