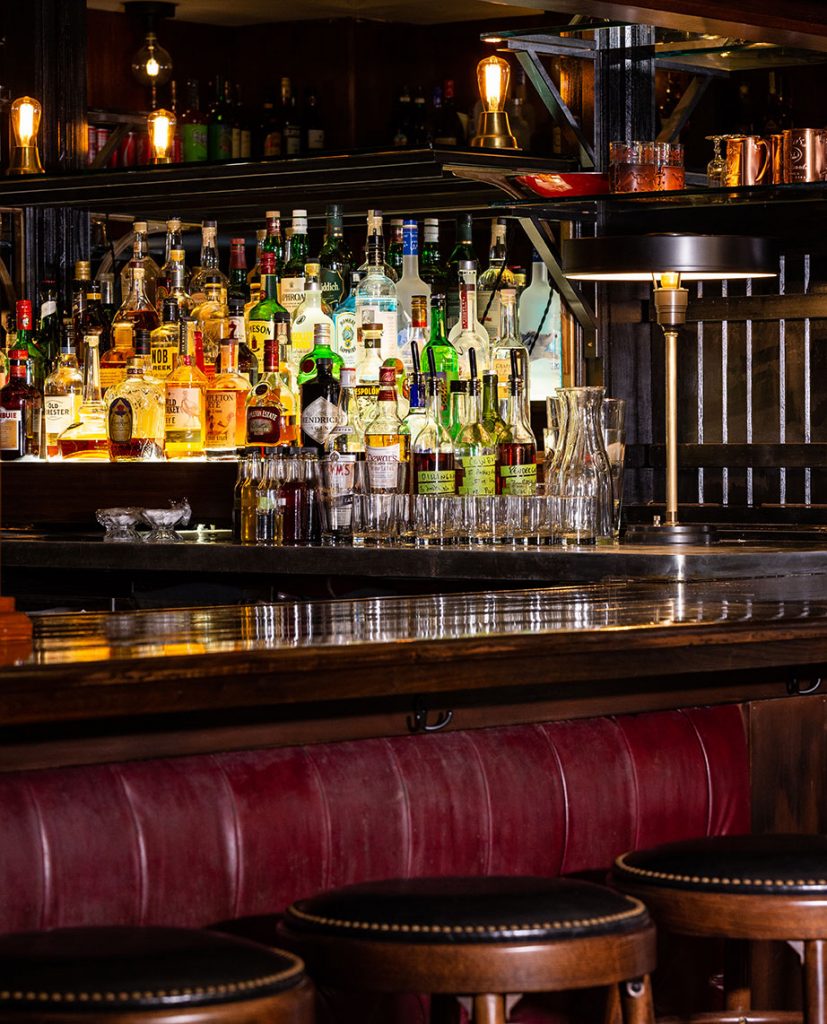 The Golden Ox, the legendary steakhouse in the Stockyards District, was a local icon. Whether it was dinners with family or lively pre-gaming and raucous late nights bookending time spent at the American Royal, the Ox was a Kansas City tradition. It was "ours."
Even if it had been a while since crowds of locals had made their way to see the cattle, horse shows, and rodeos, there was something lost when the Ox closed seven years ago.
Fortunately, the universe is right again thanks to Bill Haw, Sr., a Stockyards visionary, and the solid leadership of Wes Gartner and Jill Myers, who have reopened the Ox to well-deserved fanfare.
Local designer John O'Brien (who as former owner of Dolphin Gallery is a bit of a Stockyards District legend himself) maintained the best of the joint, preserving the red leather booths, vintage fixtures with cattle-brand details and—perhaps most importantly—the feel of the bar. Do spend some time over an Airmail cocktail—or two—before you settle in for a meal. You'll wish you could take one home for breakfast.
---
Bar lighting is always tricky. It needs to be warm enough to give an appealing glow and dim enough to soften any distracting imperfections. The Golden Ox accomplishes this with ease thanks in part to stylish lights with metal shades that provide down-lighting (the bartender does need to see) without blinding patrons.